Teeth Straightening – 3 Things You'll Want To Save On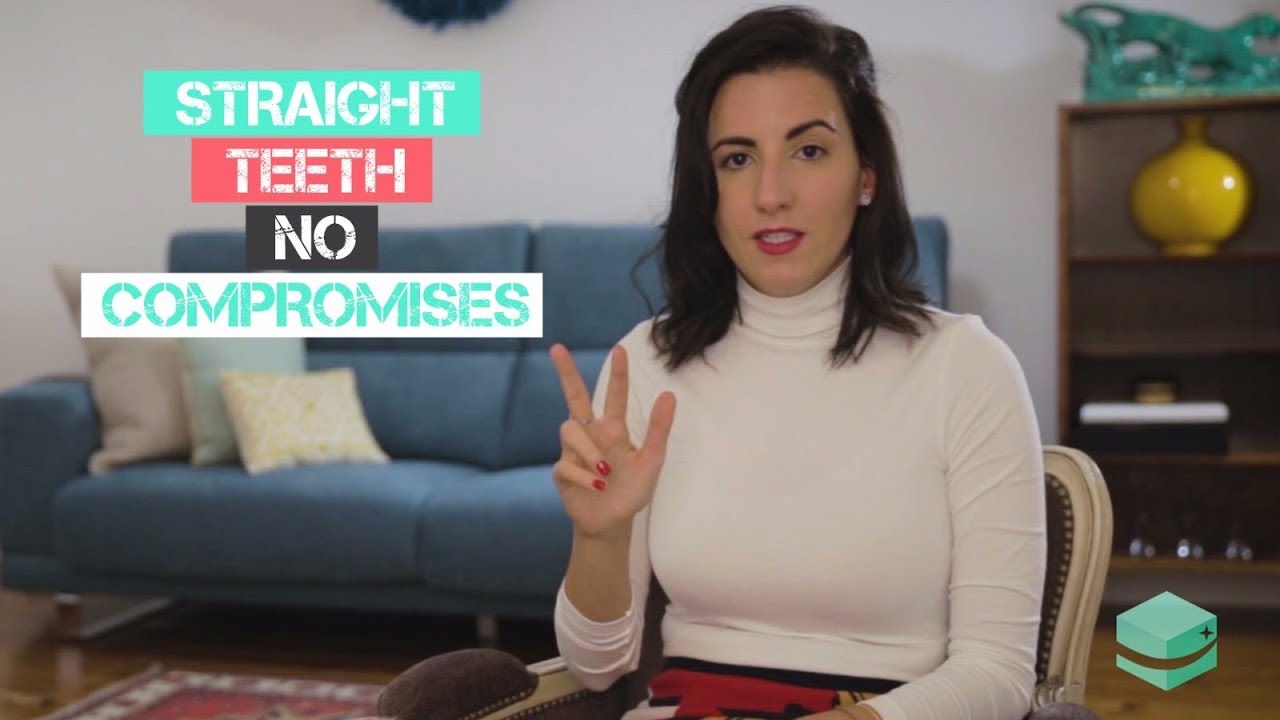 Have you always dreamed of perfectly aligned teeth but not been impressed with the teeth straightening solutions available out there?
In this video, I'm going to show you three things that you could save on by choosing aligners at home with Straight Teeth Direct™ VS other teeth straightening solutions available at your local orthodontist.
Your looks

Time

Money
Teeth Straightening That's Super Discrete
The first thing that can save is your looks, and that's very important. As adults, we have work, commitments, and relationships, and we don't want anything glued to our teeth, or anything visible when we smile and communicate with others.
With Straight Teeth Direct™, the good news is that you get sent invisible aligners. They are so transparent, literally, nobody will see that you're wearing them. You'll wear aligners all day and all night. Only take them out to eat and brush your teeth. You won't even remember that you have them on. They're so comfortable. You'll first receive soft aligners, and then follow with harder aligners so that your teeth can have time to adapt. It's super easy and comfortable.
Teeth Straightening That Won't Get In Your Way
The second thing that you can save on is time, which is really precious, especially nowadays with our busy lifestyle. Here, you won't have to go for monthly appointments. Everything is done through the app, through your secure password-protected account. Let me explain you how this works. Throughout your treatment, you'll be able to check in with your assigned orthodontist and show how your teeth are progressing. You'll be able to use the two-way messaging system and send photos of your teeth to show that. This also means you can answer your assigned orthodontist whenever you like, wherever you might be, so you won't have to take time off work to book appointments. When going for regular visits to your orthodontist, you might have to take time off work too to travel there. If you live in a big city, that could also incur more cost for you. Here, everything is done remotely. It's super easy and convenient for you.
Teeth Straightening That Won't Cost You A Fortune
And last, but not least, the third thing that you can save on is money, which I'm sure you're excited about that. With Straight Teeth Direct™, because you don't have to go for monthly visits and everything is sent to your home, you can save up to 70% on cost. Normally, aligners would cost around 3,000€ up to 8,000€. With Straight Teeth Direct™, the price is fixed, and it's 1,500€. If you prefer to spread the cost, you'll also be able to choose one of the two payment plans.
Not sure if this teeth straightening method would work for you? Send your teeth photos now for your free professional evaluation. You can do this here from any device. See you on the other side 😉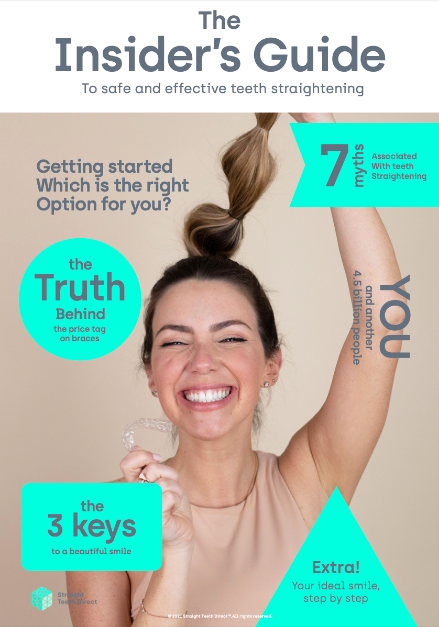 Still thinking about it?
Fill in your email to receive
your free guide!