FREE E-CONSULTATION
Upload 5 clear photos of your teeth and answer the simple dental quiz to receive your free professional evaluation + a bonus demo video for a virtual tour of the entire process.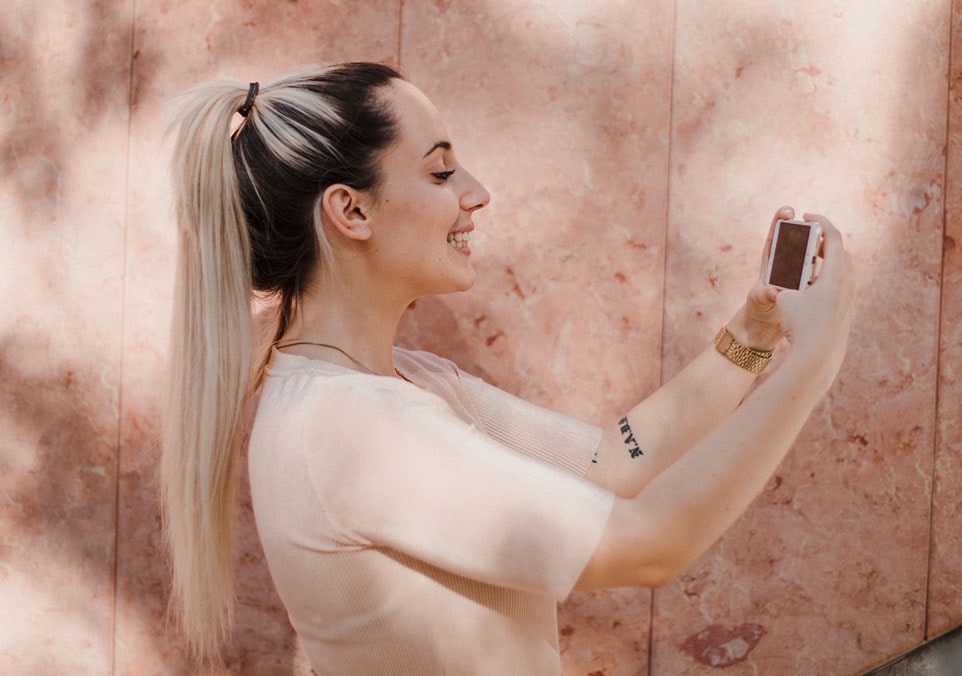 SmileBox™
[Home Impression Kit – 47€]
Take and return moulds of your teeth.
This is so the lab can get accurate measurements of your teeth to create a 3D simulation of your new smile – this makes sure you are 100% happy with the results before you commit further.
At this stage you'll be given medical history forms to fill out and the option to share your recent dental records (x-rays and gum scores).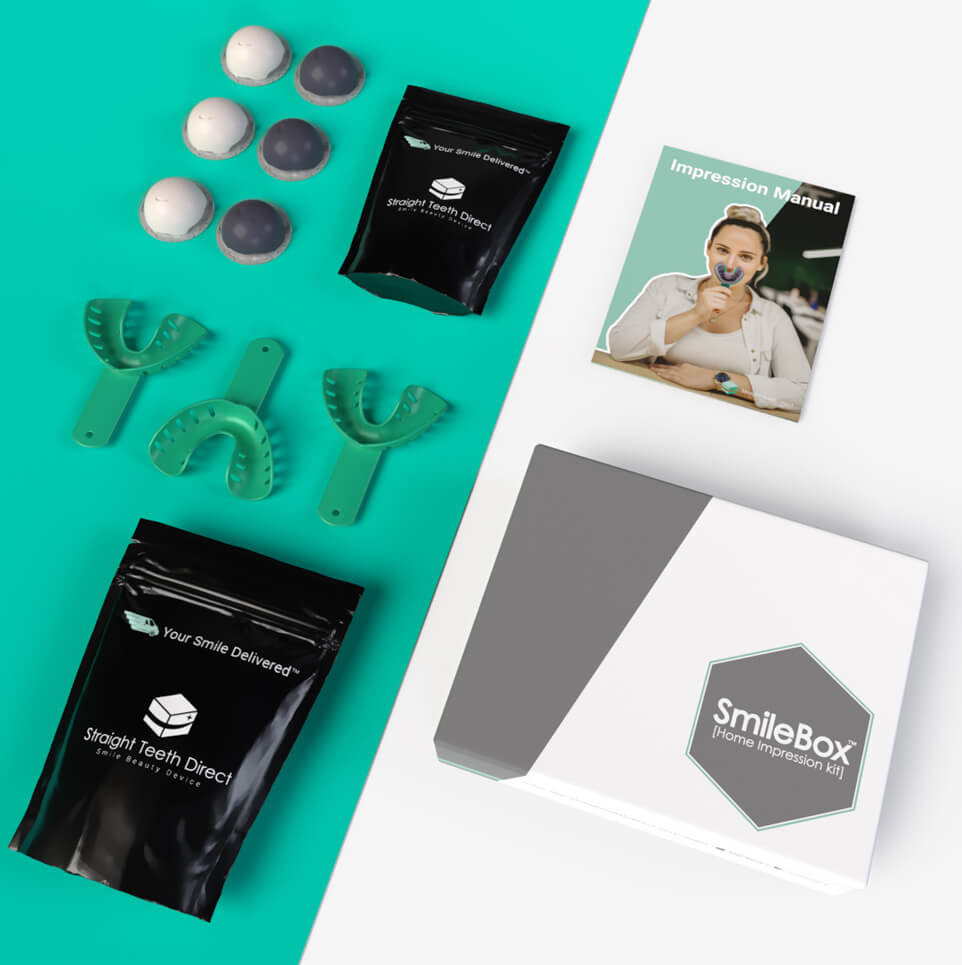 Your Straight Teeth Plan
After being digitised your impressions will be used to create a 3D simulation of your new smile.
Your virtual before/after will be presented in your Straight Teeth Plan, prepared by your assigned dentist, together with your diagnosis, treatment time and personal recommendations.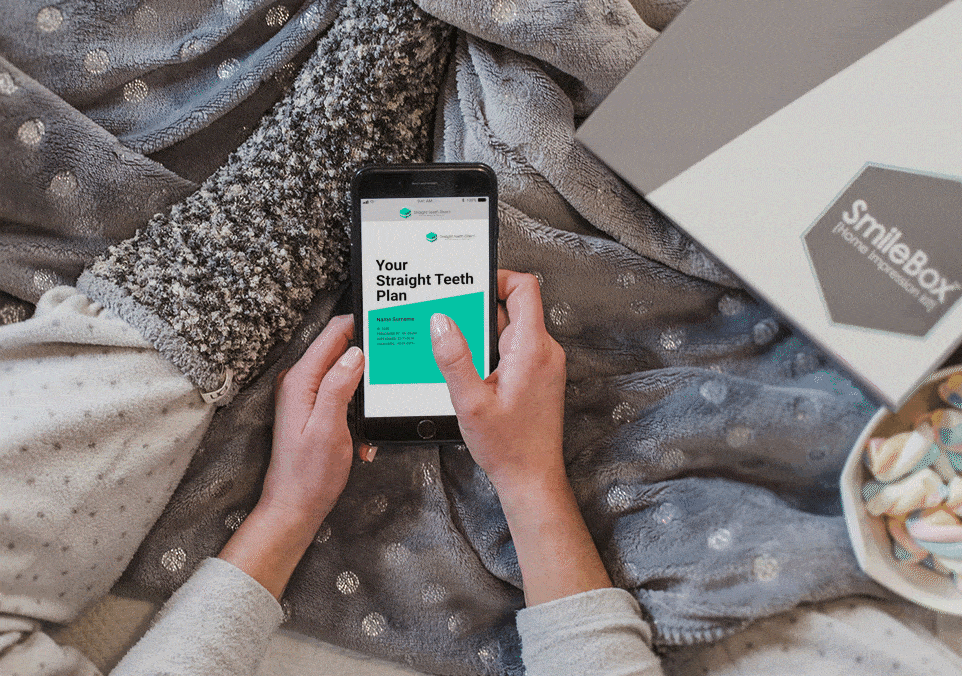 StraightBox™
[Teeth Straightening Kit – 1,500€]
Once you choose your payment option (upfront or one of the 2 plans with no credit checks required), your first sets of aligners and your starter kit will be delivered to you.
You'll receive the aligners in batches according to your progress that will be monitored monthly through the app.
Every case is personalised to guarantee your results as agreed in your plan.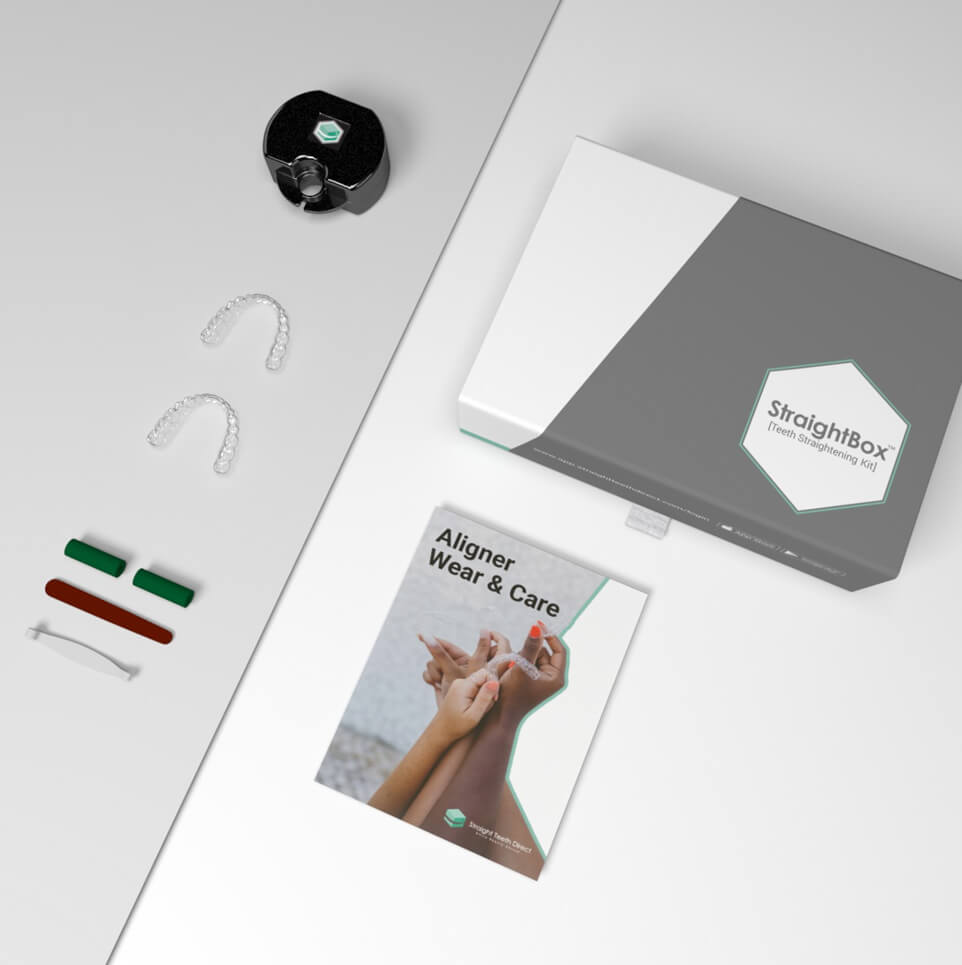 Aligner production
Your aligners will be produced through a multi step process involving 3D printing in a state of the art lab.
They are then trimmed and hand finished individually to ensure maximum clarity and comfort so that you can gently straighten your smile without impacting on your social life.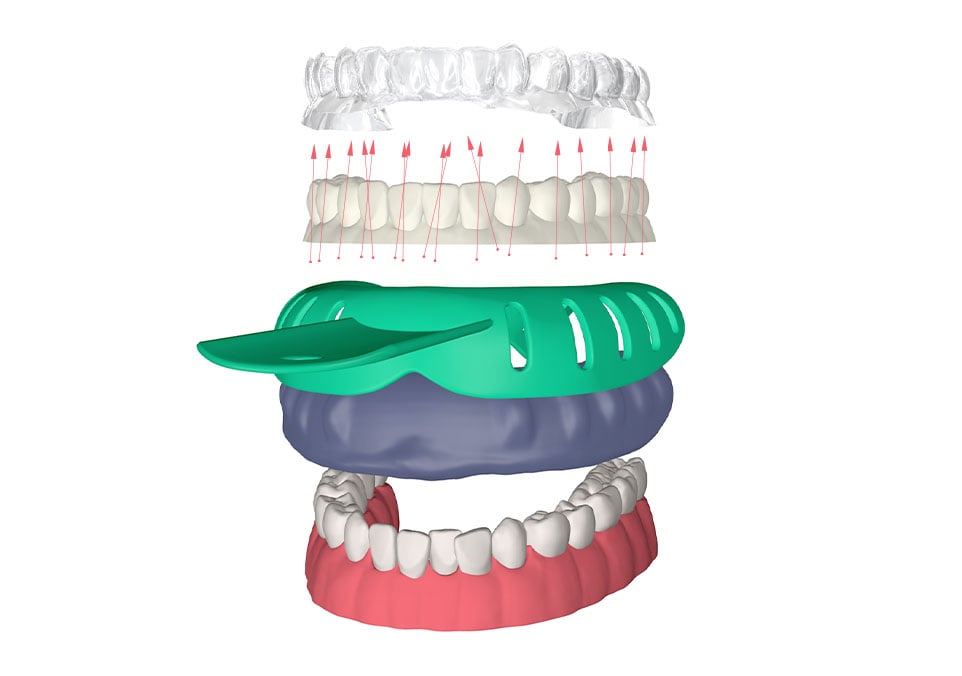 Professional results at home
The custom aligners are worn for 22h a day, taking them out only to eat and brush your teeth. Each set is programmed to move your teeth slightly and by changing them every few weeks that's how your smile gradually transforms.
With our unique 2 step system you alternate between soft and hard aligners, making the process not only super invisible but also more comfortable.
Start seeing results in 90 days!
(Average treatment 5-9 months)
Through the AIM system (Aligner Intelligent Monitoring) and your % progress tracker on the app, you can see how far you've come month by month.
You also have access to your orthodontist and our smile coordinator team on demand wherever you are, whenever you need.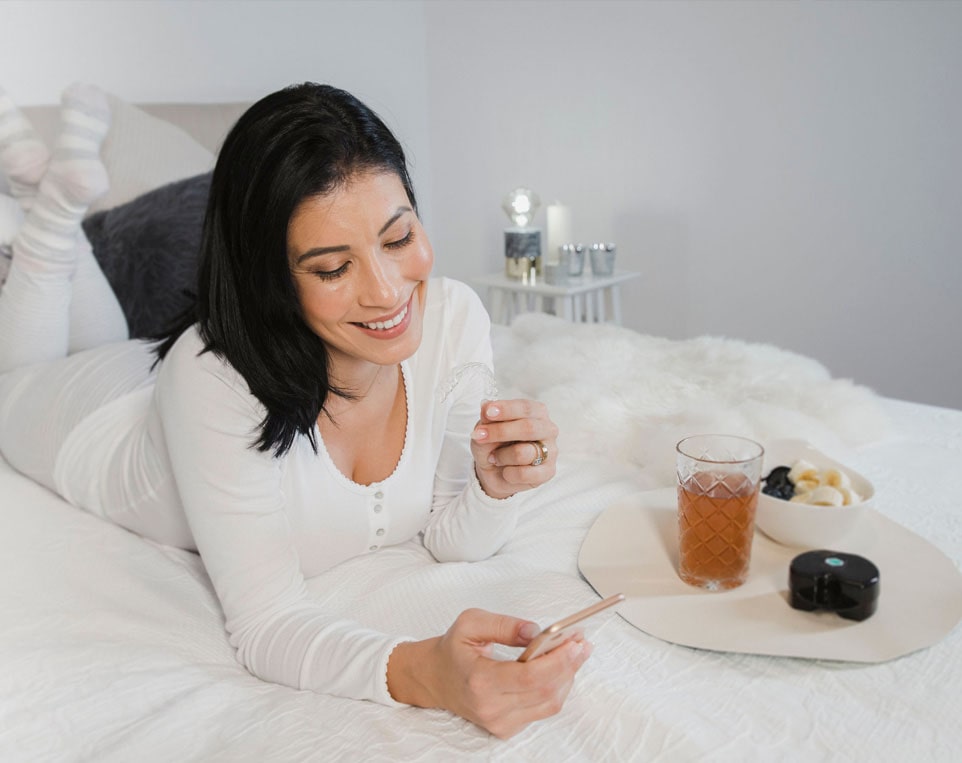 Upgrade & Maintain your
new smile
At anytime during your treatment you'll be able to upgrade to dentist prescribed teeth whitening.
At the end of your treatment you'll be given a complimentary set of removable retainers to protect your new smile.
You'll have the option to join our unique Maintainer Plan to keep on receiving fresh retainers every 6 months and extend your guarantee.