What sets us apart?
Invisible aligners are cool. Straight Teeth Direct™ is better.
Straighten your teeth in 5-9 months with invisible aligners sent to your door. Save up to 70% on the clinic price and minimise trips to the dentist with virtual monthly reviews.
The process
Am I Suitable?
Start by uploading five clear photos and answer a few questions and a dentist will confirm if you're suitable.
SmileBox™
[Home impression kit]
79€
Use the impression kit to take and return moulds of your teeth to the lab.
You keep your local dentist for regular check ups and hygiene to maintain optimal dental health and Straight Teeth Direct acts as your virtual orthodontist.
Simply fill out your medical & dental history forms with the option to share your recent dental records from your regular dentist (x-rays, gum scores).
Our experts will use your impressions to take accurate measurements of your teeth and create a 3D simulation of your predicted smile.
Your Straight Teeth Plan
Your assigned orthodontist will put together a personalised comprehensive orthodontic report for you that includes a detailed diagnosis, expected movement and results and predicted treatment time.
StraightBox™
1800€
Your custom made aligners will be delivered in stages (in average 4 deliveries) according to your progress following your virtual monthly reviews.
Wear them for 22h a day and change to a new set every 2 weeks, to start seeing results in as little as 90 days. With an average treatment duration of 5 to 9 months it's important to remember that much like your teeth each case is different so requires personalised attention.
50% more comfortable than regular aligners. 70% cheaper
Your transparent aligners will be produced through a multistep process involving 3D printing in our state-of-the-art lab.
They are then trimmed and hand finished following our unique soft and hard aligner sequence to ensure maximum clarity and comfort so that you can gently and effectively straighten your smile.
The experts behind your guaranteed results
Simply share photos of your teeth every month so the clinical team can analyse them and update your progress through the app's % progress tracker. You will receive reminders when it's time for your monthly progress updates, which are essential to keeping you on track, just like traditional dentist visits during in-clinic treatment. Innovation is great to cut costs, but our experts don't cut corners when it comes to the safety and effectiveness of your treatment.
By adopting this more data driven approach, you actually get more insights into your progress and have instant access to your treatment history via the app 24/7, with our experienced team of dentists and orthodontists on hand to offer advice and support throughout the entire process.
Upgrade & Maintain your new smile
Take your new smile to the next level with an advanced dentist prescribed teeth whitening gel.
We care about your results so much, we want you to keep them!
Join our hassle free, affordable Maintainer Plan at the end of your treatment for peace of mind.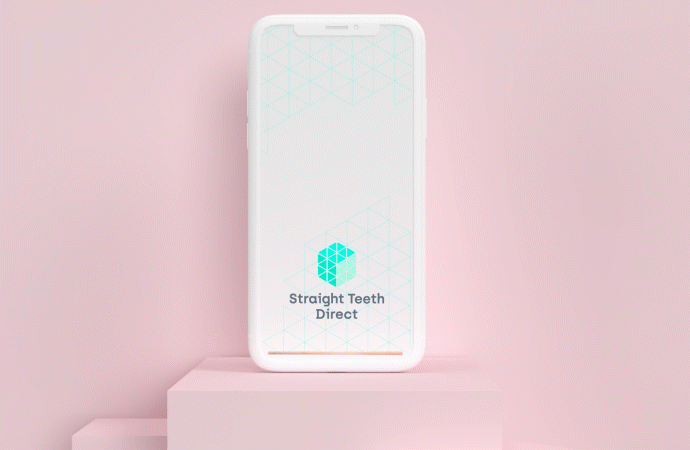 Who we can help
#MySmileDelivered reviews