Orthodontic innovation making aligners more accessible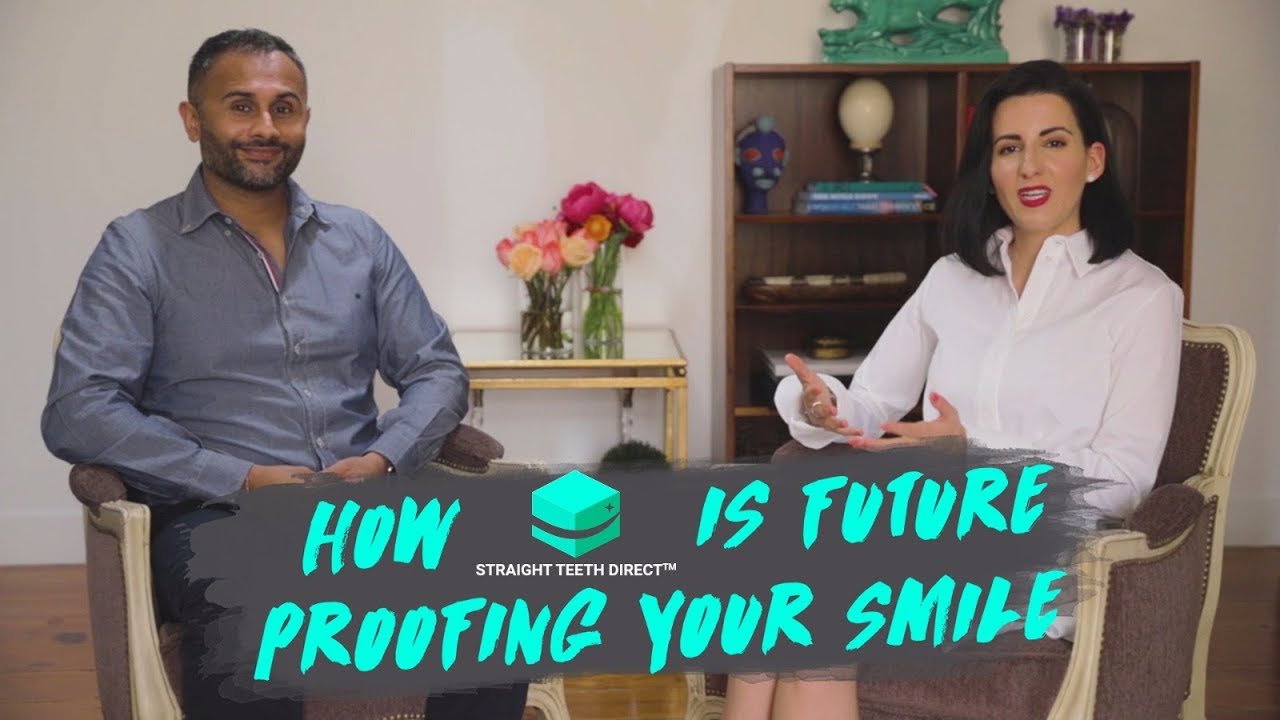 Where does orthodontic innovation stand nowadays? What is the tech behind our teledentistry platform? How are we innovating to future proof your smile?
Our founders Lucie & Aalok recorded this video to address how Straight Teeth Direct™ is going about orthodontic innovation.
#1: Innovation and technology in medicine and dentistry today
There's a major digitisation trend happening in dentistry, just like in many other areas. Medicine has taken a different and progressive approach to this. For instance, there are dermatology apps that allow patients to check their moles or conditions they may have and get an opinion from a remote doctor or even algorithms.
The same happens for general practitioner consultations, since it can be difficult to take time off and travel to see all patients. Doctors have managed to use technology quite efficiently to make it more accessible to check in with patients and make a triage.
In dentistry, technology has been used in creating more advanced procedures and more advanced tools to make make new things possible, such as with implant cases. However, this come at a cost and the patient usually pays the bill, making it only accessible to a limited amount of people.
Let's look at how Straight Teeth Direct™ is using orthodontic innovation to make aligners more accessible.
#2: Straight Teeth Direct™ making beautiful smiles accessible
At Straight Teeth Direct™, we've created a teledentistry platform that allows practitioners and patients to get in touch and complete a treatment remotely. From assessment to the end of the treatment, we've innovated on the experience so you can do everything at home, without having to go to a clinic to check if your suitable for treatment and having to go there every month for check ups.
But why stop there? We also created a digital clinic for dentists, which enables them to monitor and check on their patients remotely. This provides them with more liberty to manage their time, while having more continued contact with their patients. This is the next stage of telemedicine, it's tele-treatment.
Furthermore, we've been getting innovative with the aligners themselves. Removable aligners are great, but sometimes they can be quite uncomfortable due to their rigidness. We have created a soft and a hard aligner system, making it even more comfortable for you to get started. First, you start wearing a soft aligner to get your teeth moving and get used to the experience. This also means that your teeth will move faster, because you will have your aligners on for longer periods during the day, as they are more comfortable.
#3: The future of orthodontic innovation
Our mission at Straight Teeth Direct™ is to use the latest technology, AI (artificial intelligence) and automation to make teeth straightening more affordable and available to anyone in the world.
Despite just having started in this field, we already have a few things we're working on for the future. The first is an AI orthodontic system, which can make the costs and the predictability of assessment much lower and also gives patients access to the latest predictions, as well as monitoring so they feel even more secure.
We are also working on aligner innovation to improve speed and make things even more comfortable for people. But enough just isn't enough, so we're working on improving the manufacturing process and supply chain areas, which means we are innovating to help reduce costs and to democratise access by consistently lowering the price for end users.
Are you unhappy with your smile? Join us in this orthodontic revolution and let us help you reach your smile goals! Start off with your free e-consultation here to experience the innovation first hand 😉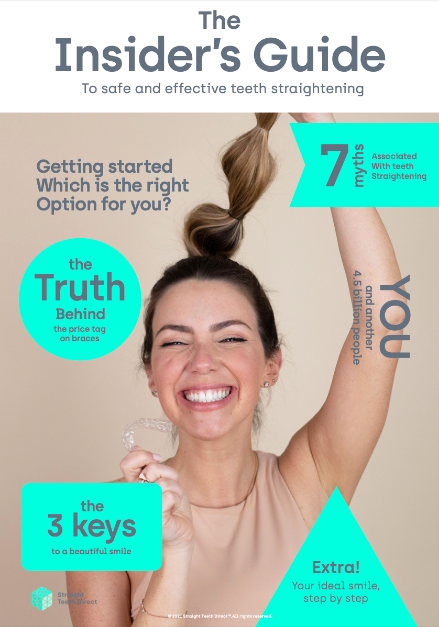 Still thinking about it?
Fill in your email to receive
your free guide!