Guaranteed results with these online braces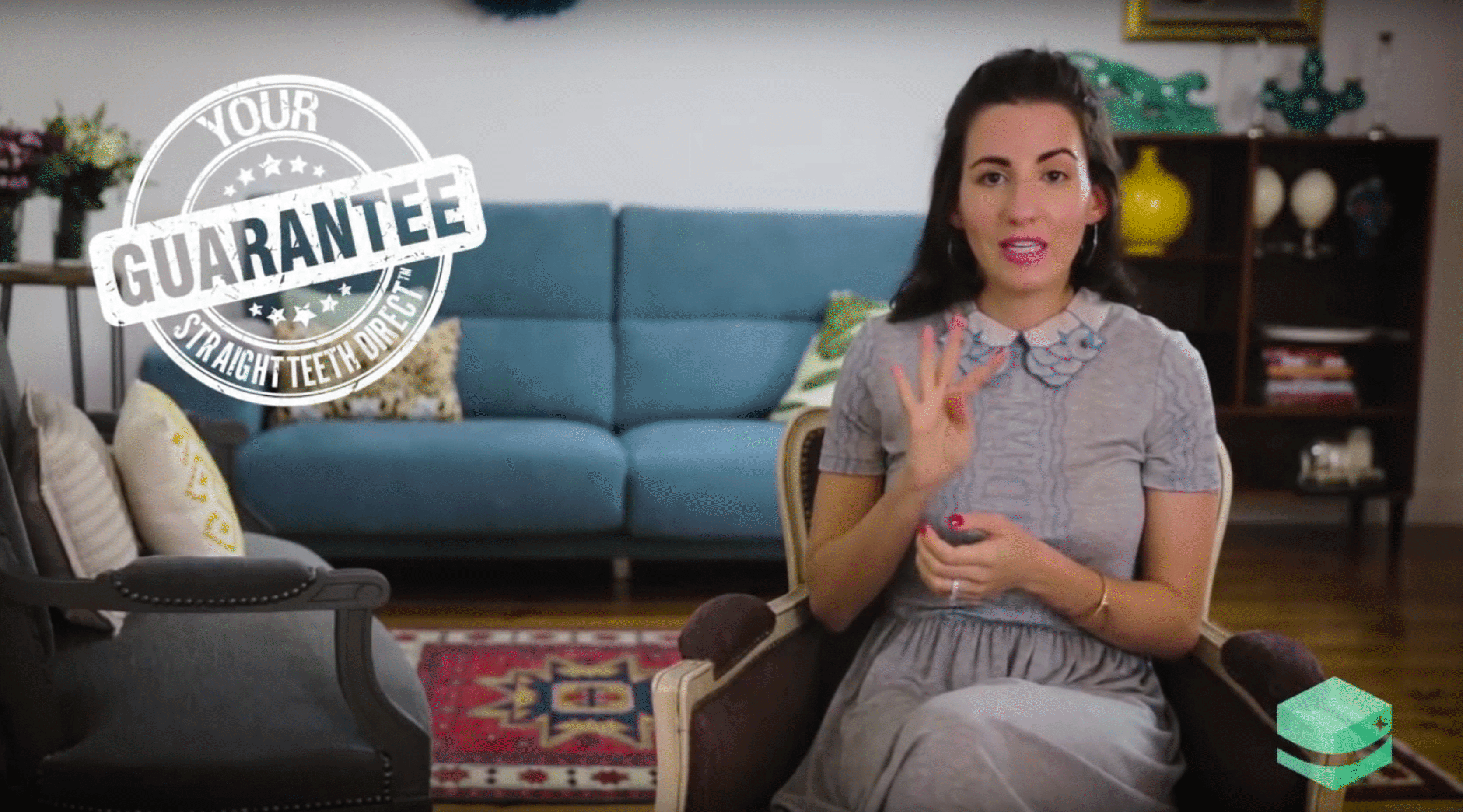 Straight Teeth Direct™ has a guaranteed results policy, which means that you're covered by our 3 amazing guarantees during the entire teeth straightening process and even after. This way you can rest assured knowing the whole process is risk free!
#1: Evaluation and Impressions Guarantee
The first step of your teeth straightening journey is the assessment of your teeth. Before going ahead with any treatment, your case will be reviewed professionally by a dentist. Once you are deemed suitable for at-home teeth straightening, you will be able to order your SmileBox™ impression kit. This is where our Evaluation Guarantee, as you can be 100% sure that this method will work for you once your e-consultation has been approved.
When you've taken your impressions and sent them back to us, you'll be covered by the Impressions Guarantee. This means that, in the unlikely event that the impressions aren't precise enough for the production of your aligners (20% of cases on average) the lab will make some custom trays and send you a new kit at no extra cost, so you can take better impressions easier. All impressions required during your treatment are also covered!
#2: Lost or broken aligner replacement guarantee
If by any chance you lose or break one of your aligners during the course of your treatment, you won't need to panic. We understand that sometimes accidents can happen, so we will send you a replacement, free of charge.
Our goal is to make sure you get the smile you always wanted, so if something happens, we will cover that to comply with our Results Guaranteed policy.
#3: Guaranteed results at no hidden cost
Your treatment plan also acts as your results guarantee, so you can see your smile results before committing to any treatment. We are the only aligner brand in the world to guarantee straighter teeth with no hidden cost! That means if you follow all your recommendations and treatment, and your teeth still don't move to a straighter position, we'll adjust your treatment plan with all the aligners as required for you to reach the smile goals outlined and agreed in your treatment plan.
Simply make sure to follow your assigned orthodontist's recommendations and send your progress pictures every month to make sure that we can monitor your treatment progress, so you get the guaranteed results agreed upon in your treatment plan.
#4: Straight Teeth for Life Guarantee
Did you know that 70% of people who use braces notice that their teeth start moving back to a crooked position over time? This is usually because they don't take care of their new smile and forget to use retainers regularly.
Once you finish your treatment, you can join the Maintainer Plan to extend your results guarantee. With this membership, you get access to several advantages that will help you maintain your smile, such as a fresh set of retainers twice a year – keep your guaranteed results for life!
If you ever notice your teeth moving back to their old position, we will send you your last 3 aligners and a fresh new set of removable retainers to make sure they keep straight; all that for only 150€/£139 a year!
For more information on our unique guarantees, be sure to check them out on our guarantees page.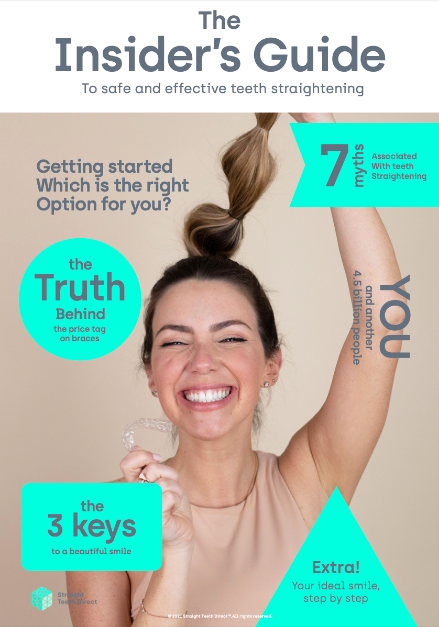 Still thinking about it?
Fill in your email to receive
your free guide!