My own experience with Straight Teeth Direct, Tony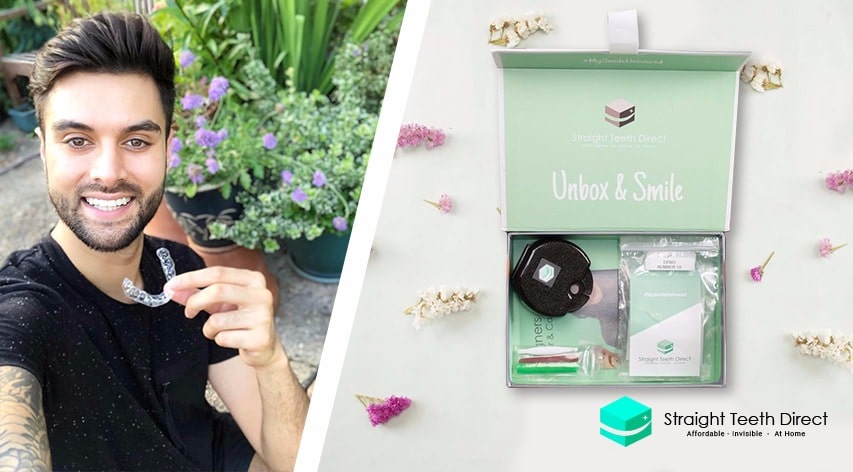 Guest post by Tony, a Straight Teeth Direct user
Here's my experience using the Straight Teeth Direct app and invisible aligners to straighten my teeth at home.
I work in the Music industry, so I'm always meeting clients, at events and first impression is everything, I'm not saying I had bad teeth, but I could of done with an improvement.
#1 Finding Straight Teeth Direct
I actually found Straight Teeth Direct on Instagram.
I contacted them via personal message and enquired, which in first point of contact they gave me so much information and found they genuinely where interested to find out what I was after, and how they could help me by reaching my desired goal. They weren't sales pushy, it was a very personalised tailored experience making sure I felt comfortable talking about the reason behind getting straighter teeth.
#2 Why I chose Straight teeth Direct
Of course, you must research all the way to the top and all the way down the bottom and everything in-between. Straight Teeth Direct had everything I was after, customer service "already from my own experience" this was already enough for me, but they had everything from instant customer service via their portal "app" which they are absolutely fantastic at, the oval price was unbeatable, plus all the extras "if you lose or break an aligner they'll send a replacement" for free.
You can tell by the team at Straight Teeth Direct that they have spent years creating this company to make sure everything has been perfected, and from my experience they are leading dentistry industry by storm.
How did you find the impression taking process? Did you have to repeat this stage?
I got it first go, and it was like playing with play dough, it was loads of fun.
#3 Researching and comparing braces options
Did I visit a local dentist first when researching the best option?
I did, the two dentists I went to one wanted me to purchase the most expensive, not because it was what I needed but it come with everything, aligners, retainers, xrays, exam etc, it was 4,000 GBP. The second wanted me to get normal bracket braces when I specially said that's not what I wanted.
Was it on your mind to have your teeth straightened, if yes what was holding you back?
I've always wanted straighter teeth, but it was the fact that I travel so often and couldn't commit to a dentist every two weeks, and the price was always a big factor.
#4 Experience using the aligners
Putting the aligners in never hurt its just a tight feeling, "Like pushing your fingers on your tooth" you get use to it after about an hour, "well for me at least". You will notice that the aligners change slightly in material, I noticed that some aligners were harder material and some where softer, I believe the softer ones where there to hold your teeth in place, for preparation for your next aligners.
I know you probably read about you must keep your aligners in for 22 hours a day and this isn't a joke, my work and private life is always a on the go and busy, so keep a toothbrush with and floss, even if you go to to restaurants go to the toilet after you've finished eating and floss, I did take my aligners out one night and I put them back in the following morning and you will feel probably the tightest aligners putting pressure on your teeth, just shows how much your teeth really move.
#5 Progress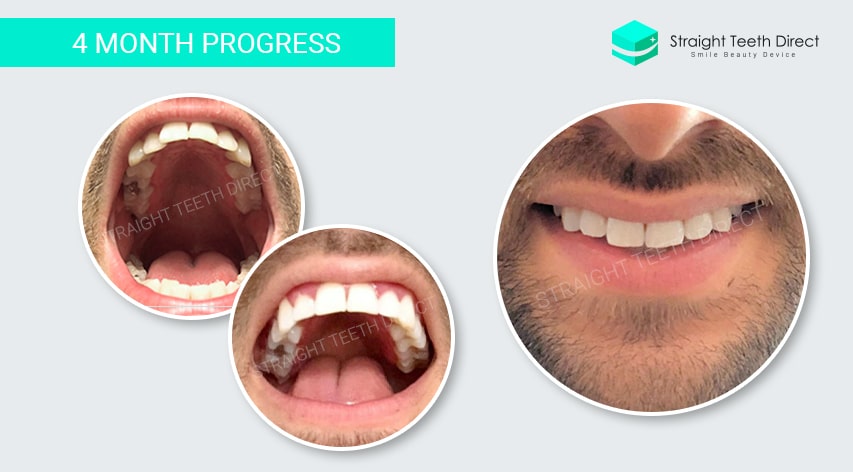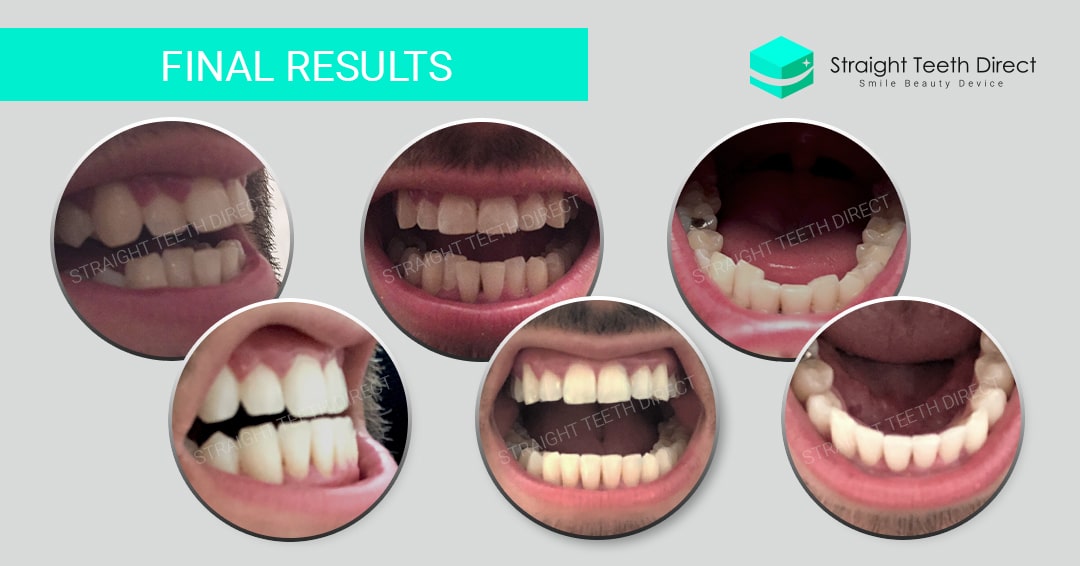 #6 Travelling and dentist supervision
I travel every month, the best thing is "Straight Teeth Direct" give you your aligners is quarterly parcels, so you can take them with you if you travel so you're always keeping up to date with the aligners you should be on, if you have any questions even being abroad you can still contact them via their app as they're there to help.
I feel like the customer service and dentist to be so quick and accommodating, any issue even if it's big or small they are always there to assist, the best thing is you don't have to call, or make an appointment, you just bring out your device and your dentist is there.
#7 Why I recommend Straight Teeth Direct
I have friends who have had Invisalign and companies similar and have never had a good experience, they were overcharged for the most ridiculous things such as containers for your aligners, and their experience going to their dentist every two weeks is so time consuming if you're an adult you don't have time to go to a dentist every two weeks.
I would highly recommend this to absolutely anyone that can get this done, of course it's not suitable for everyone that why they provide a free assessment, I've non stop talked about this company to friends and family, who are now in the process of getting their dream smile, so what's stopping you from getting yours, get in contact with them, you will not be disappointed.
What are your top 3 reasons why you would recommend Straight Teeth Direct?
1. Customer service is has to be on top of the hierarchy, it's so important because you need the dentist or customer service to care and make you feel valued and not there just for your money.
2. Money and guarantee, if you look at what you get compare to anyone else in the market, I would sign up today.
3. Quality of my experience and the aligners.
#8 Tips and takeaways from my straight teeth journey
The feeling of your teeth moving is an odd feeling, some days you feel like they're not moving, this could be a feeling you may have for weeks, but trust me they're moving, I took them out for one night and the next day I put them back in, and wow they were the tightness they've ever been, so keep them in for the recommended 22 hours.
I have business meeting and always out, so take a tooth brush and floss you will get use to brushing in public spaces, don't worry if people look at your weird in the toilet, just remember your on a journey to getting straighter teeth, plus you will now also have fresh breath.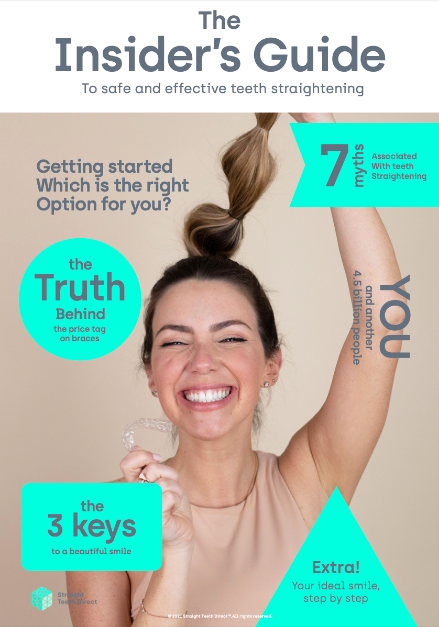 Still thinking about it?
Fill in your email to receive
your free guide!