Affordable teeth straightening for a busy lifestyle | Benjamin's clear aligners testimonial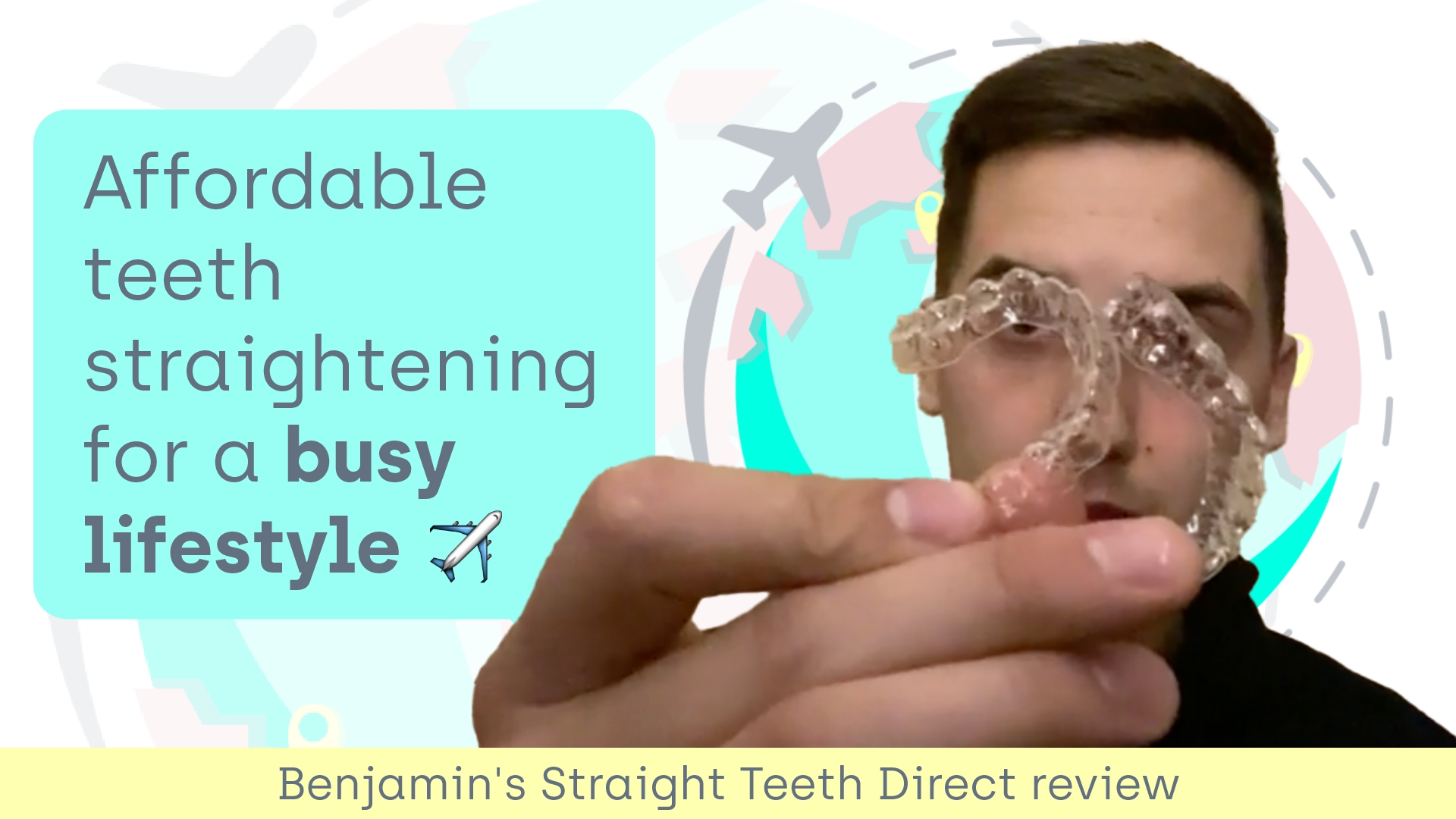 Table of contents
#1 Benjamin's aligner video review
#2 Is Straight Teeth Direct the perfect affordable teeth straightening for busy people?
#3 Do invisible aligners really live up to their name?
Benjamin had been looking into affordable teeth straightening options for a while, but there was always something holding him back from committing to his dream smile. With his busy lifestyle, regular in-clinic dentist appointments and fixed braces were just not a viable option. Luckily, he discovered a much easier, affordable and comfortable method with Straight Teeth Direct™.
#1 Benjamin's video review
#2 Is it the perfect affordable teeth straightening for busy people?
"I came across Straight Teeth Direct when I was just looking at an affordable and easier option to suit my busy lifestyle."
One of Benjamin's favourite perks about Straight Teeth Direct is that he can keep on travelling all while getting straighter teeth – aligners are the perfect match for his busy lifestyle! Straight Teeth Direct delivers the invisible aligners in batches straight to his doorstep, wherever that door may be.
He is also in constant contact with the support team and his assigned dentist via his secure teeth straightening app-account. This allows him to get almost real time support in case of doubts or questions, and complete monthly progress reviews to safely straighten teeth without dentist visits, from anywhere in the world.
That being said, clear aligners treatment is just as suitable for non-travelers and less busy people 😉
#3 Do invisible aligners really live up to their name?
Benjamin already thought invisible aligners were impressive, but once his treatment started he discovered how great they really are. Daily life with clear aligners is so easy and comfortable that he doesn't even notice that he's wearing them. For him, clear teeth aligners are just like contact lenses, because nobody can really tell that he's wearing them!
"Everyone I talk to and tell them that I've got [teeth aligners] never notices that they're even on my teeth."
The only time he needs to think about them is when he removes them to eat and brush his teeth. When he's not wearing them, Benjamin stores them in his handy little Straight Teeth Direct aligner case for aligner storage. It's the perfect size to also store his chewies and any other small necessities like dental floss.
Wondering if invisible aligners would suit your busy lifestyle? Find out today by completing your free e-consultation. Obligation-free with no strings attached, and it'll take you less than 5 minutes!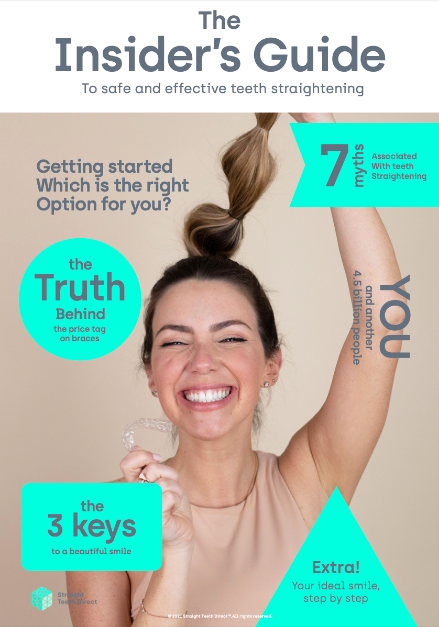 Still thinking about it?
Fill in your email to receive
your free guide!