The most affordable teeth aligners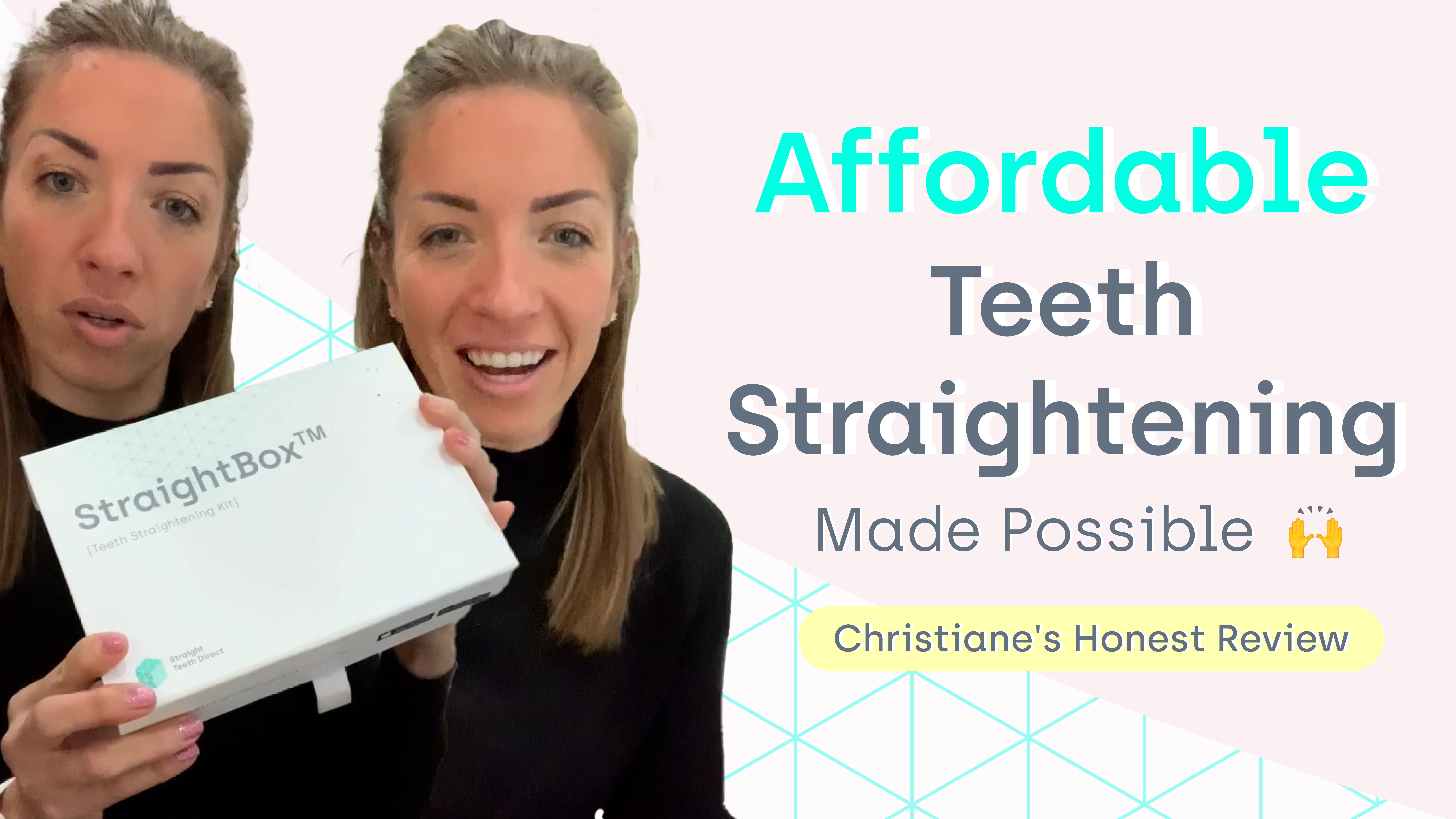 On her search for the most affordable teeth aligners, Christiane discovered why so many people decide not to invest in their dream smile…the high treatment costs really put her off! However, all that changed when she found Straight Teeth Direct. Not only is it the most affordable teeth straightening solution on the market, but the process is easy and hassle-free.
Why Straight Teeth Direct: the most affordable teeth aligners
Christiane wasn't aware how easy it would actually be for her to improve her smile until she started actively researching online. With prices often reaching 5k+, Straight Teeth Direct™ seemed like the obvious choice over the alternative options. In short, it was the:
guaranteed teeth straightening results
up to 70% she could save on treatment compared to in-clinic options
no hidden costs, no matter how many aligners she needed
…that made it the best and most affordable teeth aligners option for Christiane. In her own words:
"I was doing some research online and came across Straight Teeth Direct and I was so impressed! The price was probably around half the cost of other leading companies. So for me it was a no brainer and I signed up…"
Invisible aligners daily routine – 22h aligner rule
Introducing the aligners into her daily routine was easier than Christiane had imagined. She starts her day by popping her invisible aligners into a glass of water with a cleaning tablet. After that, her aligners are ready to use for the rest of the day! For a total of 22 hours, in order for her teeth to properly move and settle in their new, straighter position.
For Christiane, one of the best things about wearing invisible aligners is that you can eat and drink the same things you used to before – just remove the aligners, eat, brush, and pop them back in! There's virtually no need to change anything about your regular daily routine, and no annoying bits and pieces getting stuck in metal braces.
The in-app progress checker
Over the years, we have collected hundreds of genuine testimonials about our service, products and innovative teeth straightening app from within our community. Let's find out what Christiane loves most about her treatment:
"What's been the best thing? Probably for me…the communication!"
She's over the moon about the amazing service and customer care provided through the teeth straightening app, where she can directly contact her dentist or smile coordinators. All from home and without ever having to visit a clinic! Every month, She uploads pictures of her teeth to complete regular progress check ups. In its turn, check ups are then reviewed by the team to ensure she's on track.
Now she's 70% through her treatment and has no intention of ever looking back!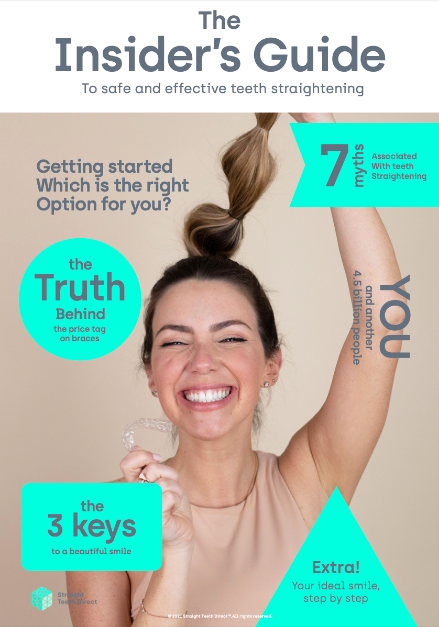 Still thinking about it?
Fill in your email to receive
your free guide!