Why did Rachel choose Straight Teeth Direct?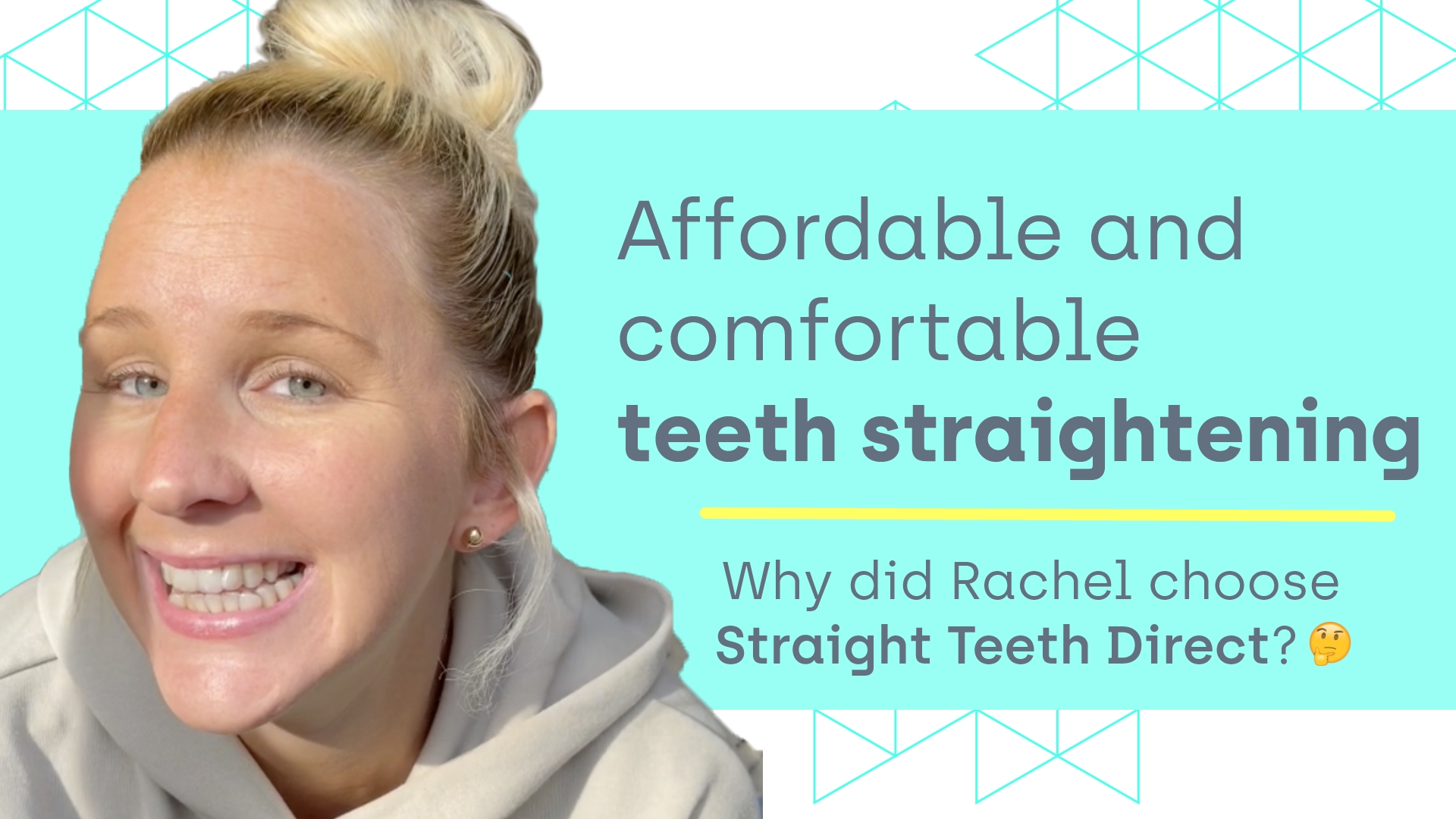 Rachel was looking for an affordable teeth straightening option when a friend suggested Straight Teeth Direct. After looking into it the first thought that came into her head was "that's affordable!"

Rachel's clear aligners video review
Why did Rachel choose Straight Teeth Direct?
"The biggest reason why I chose Straight Teeth Direct was the affordability!"
For years, Rachel wanted to get her teeth straightened but the amount that aligners cost was just not feasible. So, why did Rachel choose Straight Teeth Direct? Easy: it's the perfect combination of comfortable teeth straightening with affordable teeth aligners! In fact, compared to in-clinic solutions that usually cost upwards of £3000, our treatment model can save you up to 70% of the price.
Not only are these clear aligners affordable, they're also super convenient as her entire treatment takes place from the comfort of her own home. With two young children, Rachel would have had to hire a babysitter just to be able to go to dentist appointments every two to four weeks in a (more expensive) clinic-based model. That was simply not an option.
"If I'm having to [visit the dentist] every sort of two to four weeks, you know..it's just not going to work for me and us as a family."
Braces that are invisible…and made for comfortable teeth straightening!
Our invisible braces were designed to transform your smile comfortably. That's why Rachel doesn't even notice she is using her invisible aligners anymore and nobody else can really tell she's wearing them either. Her invisible aligners even add a shine to her teeth, so much so that people even ask her if she recently whitened her teeth.
Rachel wanted to have straight teeth and a lovely smile. Only 3 months into treatment she can already see the difference! To wrap things up, here's the advice Rachel has to offer you:
"If you're thinking of getting a perfect smile and straighter teeth then look no further than Straight Teeth Direct"
Other than comfortable, this invisible aligners are also affordable. Check out Shannon's aligners review for another view on Straight Teeth Direct.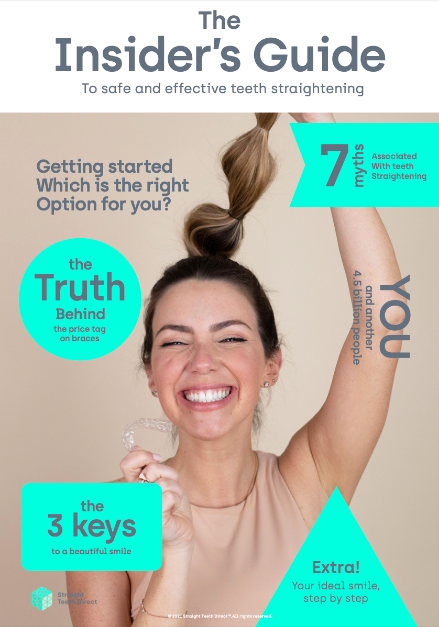 Still thinking about it?
Fill in your email to receive
your free guide!