Tom's honest review…and the lack of affordable teeth straightening options!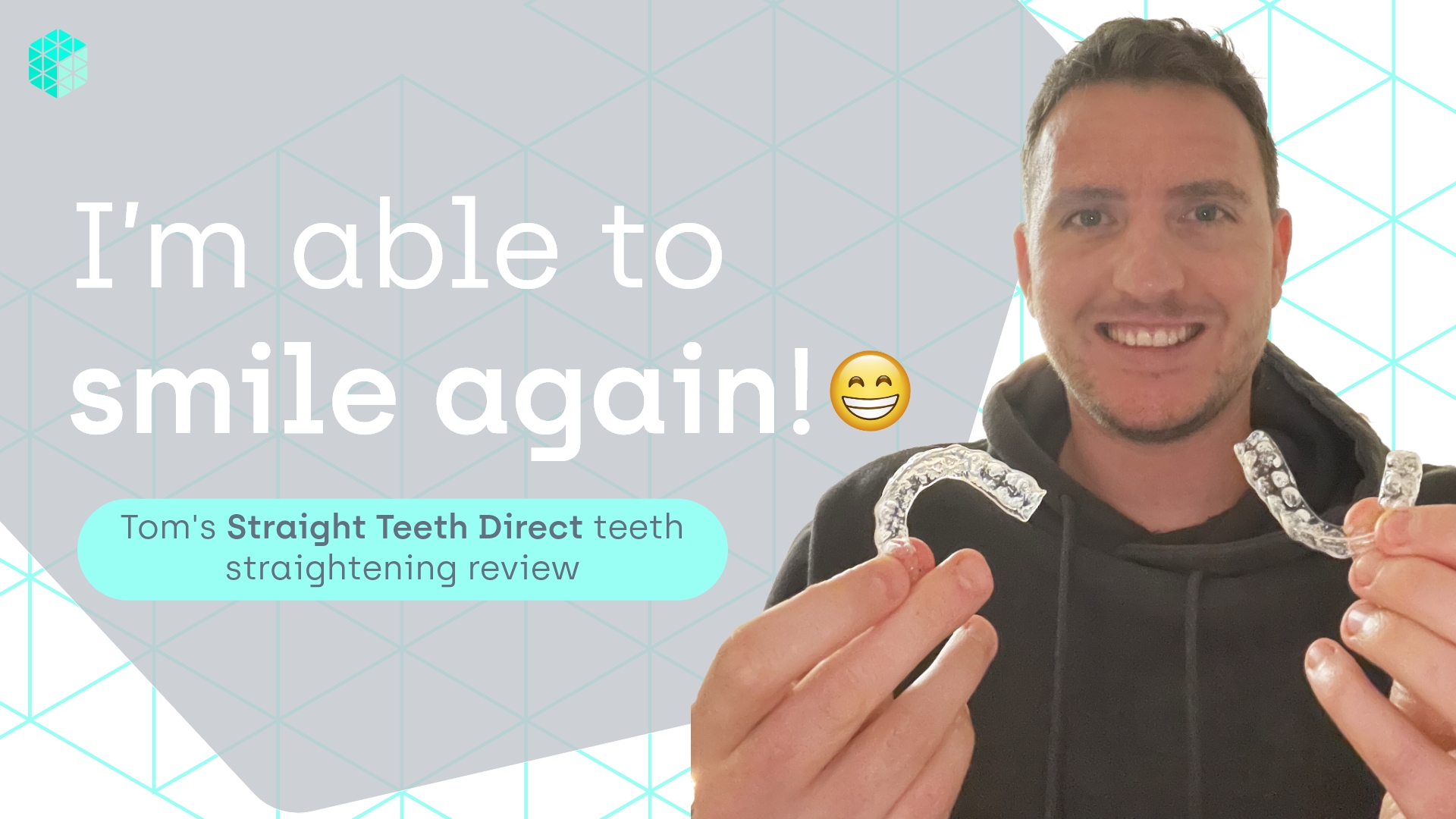 Table of contents
#1 The lack of affordable teeth straightening options
#2 Clear aligners reviews and the teeth straightening app
#3 Invisible aligners are…invisible!
Tom originally started thinking about teeth straightening with invisible aligners a few years back. He was always put off by how expensive braces are and the lack of teeth straightening options though.
Fast forward a few years and Tom has discovered affordable teeth aligners and is ready to share his teeth straightening review with the world!
#1 The lack of affordable teeth straightening options
When Tom was a student, he started looking for affordable teeth straightening options at his local dentist. In his own words:
"I spoke to my dentist a few times and they'd give the options of braces […] but unfortunately everything was just a little bit too expensive for me. I was a student and couldn't afford it."
After realising "affordable" and "orthodontics" didn't seem to mix well, he dropped the idea for the time being. Until a few months ago, Tom stumbled upon Straight Teeth Direct™ while reading The Daily Mirror. To his pleasant surprise, their all-inclusive price could save him up to 70% compared to clinic treatment! The reason for this huge difference in price is that Straight Teeth Direct™ produce all the aligners in-house at their own aligner production facility in London and send them directly to you. Thus cutting out the middleman, reducing overall costs and allowing them to pass on those savings to you.
#2 Clear aligners reviews and the teeth straightening app
After some research and finding great teeth straightening reviews online, what impressed him the most was the fully digital service. Not only was this in-app solution for teeth straightening another reason why the overall price was so affordable, it also meant he would not have to physically go to the dentist. Which was a real game changer and immediately won him over.
Tom has access to professional support 7 days a week via the app, and once a month he uploads pictures of his teeth so that his assigned dentist can review his progress. Here's what Tom has to say about the teeth straightening app:
"Big reason why I chose them is that everything is done online […] you don't have to get up and go to the dentist, you don't have to sit in a waiting room"
#3 Invisible aligners are…invisible!
It's all well and good reading about remote aligners online, but what's the real-life experience of invisible aligners to straighten your teeth?
After starting his treatment, Tom was amazed by how easy it actually is to live with clear aligners. They are really easy to put in and take out. Despite feeling a little strange and uncomfortable on the first day, you get used to them in no time. Thanks to the smooth finish and precise fit, they end up feeling like a normal part of your teeth. Of course, the best thing about the whole process is that the invisible aligners are – as the name suggests – invisible! Nobody notices Tom is wearing them until he has to take them out in public to eat.
Now, just over halfway through his teeth straightening journey, Tom is really happy with the process and is so glad that he can smile again without feeling self-conscious!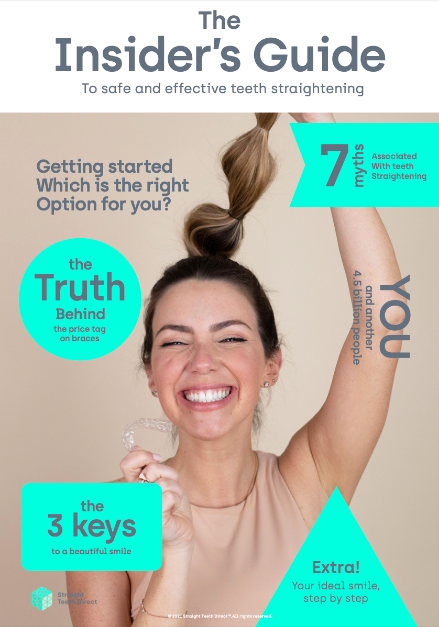 Still thinking about it?
Fill in your email to receive
your free guide!