Affordable teeth aligners alternative | Gemma's HONEST review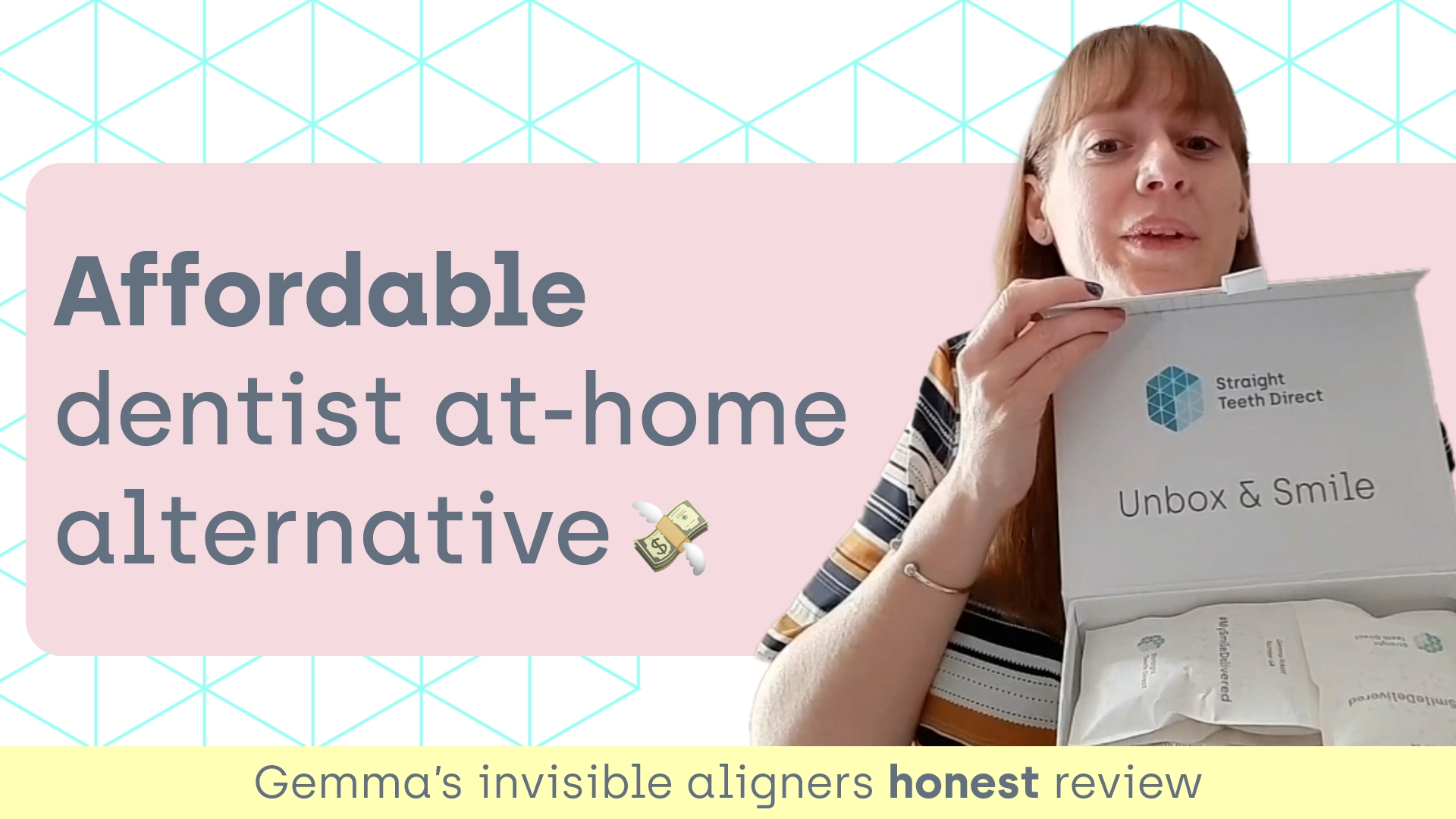 Table of Contents
#1 The search for affordable teeth aligners
#2 No in-person visits thanks to your dentist online
#3 First days with clear aligners: What is it like?
Gemma always wanted to get affordable teeth aligners without dentist visits, so she started looking for a suitable dentist alternative online. Now, here's Gemma sharing the main reasons why she chose Straight Teeth Direct and how her straight teeth journey is going!
#1 The search for affordable teeth aligners
After spending some time researching, Straight Teeth Direct caught her eye. Reading a lot of online clear aligners reviews and comparing teeth straightening options really helped her.  Compared to other online aligner company options, Straight Teeth Direct provided so much information on the entire aligner treatment process. This helped her make an informed choice about getting straight teeth at home. 
Additionally, their aligners cost less than other options while keeping top quality, making it an even better deal! After asking the Smile Coordinators a few questions, here's what she had to say:
"I was absolutely thrilled with the responses I got from Straight Teeth Direct. They were by far the best, the most informative, and the most honest!"
#2 No in-person visits at the dentist
Gemma loves not having to go to the clinic. Her entire aligner treatment is monitored remotely through the app. And her clear aligners are delivered to her door in stages according to her progress. Every month, she completes professionally assessed reviews with a dentist via her teeth straightening app to make sure her invisible aligners at home are working as planned.
#3 First days with clear aligners: What is it like?
At the very start, Gemma felt a little pressure on her teeth, but after just a couple of days of wearing a new aligner set she doesn't even notice her invisible braces. She also loves sharing her photos and clear aligners routine with the community through her dedicated instagram account. This allows her to be in permanent contact with other people straightening teeth with Straight Teeth Direct.
As for her daily aligner care routine, it really couldn't be easier:
"My daily routine with aligners is: I give them a brush every morning after breakfast […] and then obviously brush my teeth with my electric toothbrush, water floss them as well and pop the aligners in. And then I'm good to go for the day!"
Now that she's 6 months in, she's thrilled with the progress of getting her dream smile from home: her smile already looks much more harmonious!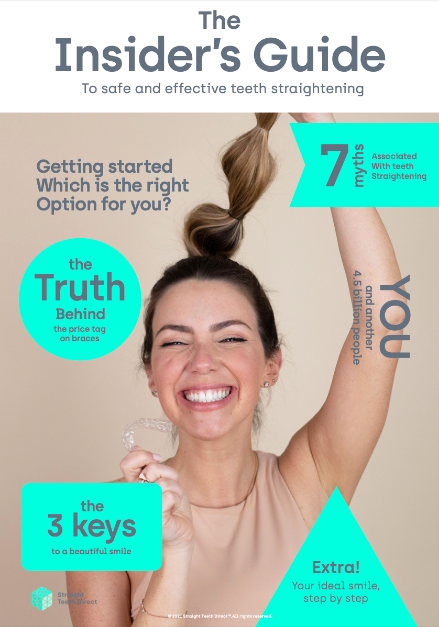 Still thinking about it?
Fill in your email to receive
your free guide!