The Health Tech Revolution: Getting Straight Teeth at Home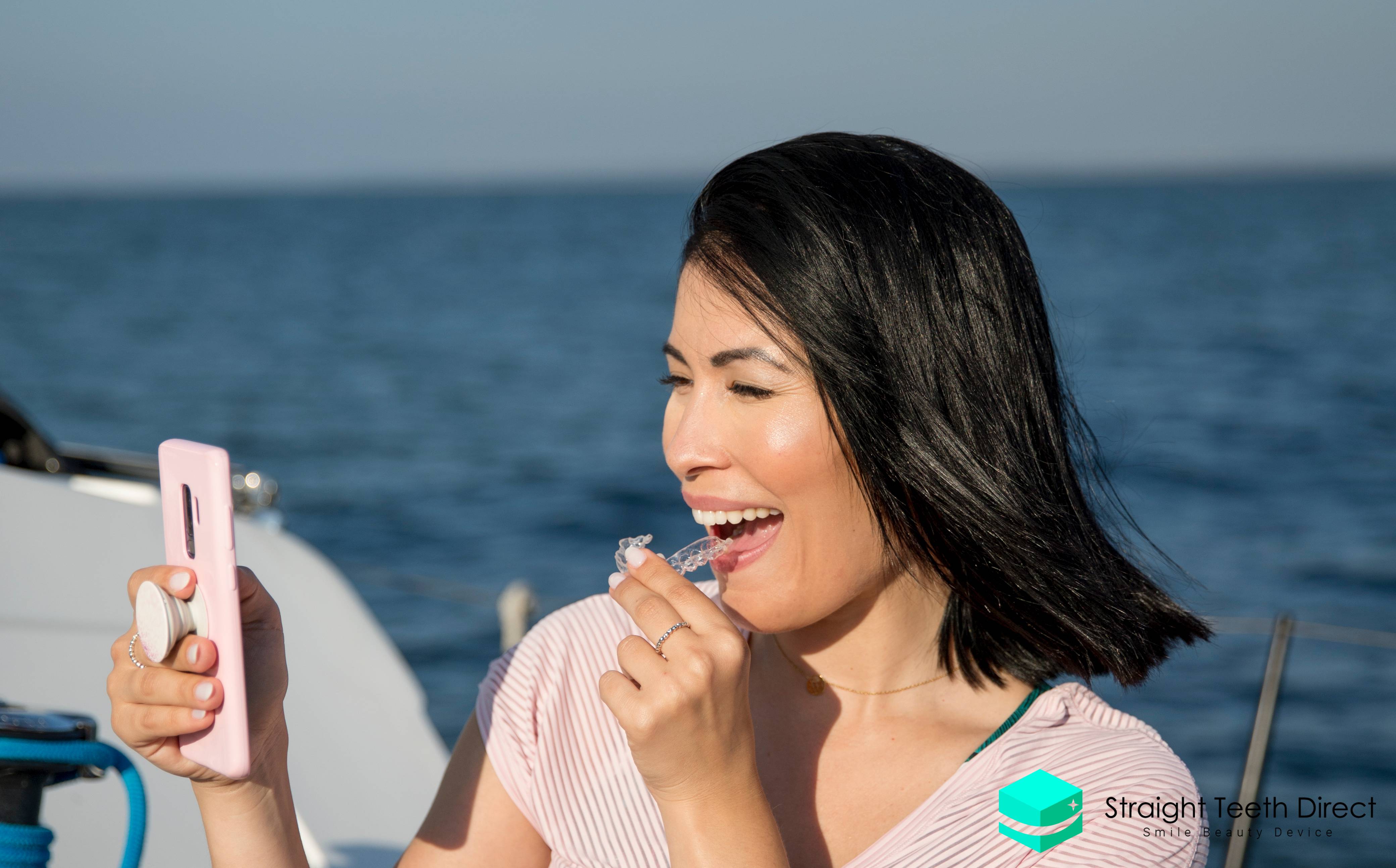 Having embraced wireless technology, we are on the edge of our seats when an all-new concept is unveiled.  A new month and a brand new platform launch. This is so exciting!  Let us introduce you to Straight Teeth Direct™. Defining the future in braces, we have developed a company and a mobile app, which makes it possible to remotely straighten your teeth and give you a wonderful smile. Put simply, this new app is the first step for you to straighten your teeth from the comfort of your  home, office, or any place under the sun without the need for repeated orthodontic visits.  All you need is an internet connection and a camera.
Introducing the Straight Teeth Direct™ App
The idea of being able to straighten your teeth and get the smile of your dreams via an app on your Apple or Android device is revolutionary.  Wow; once upon a time, this was unthinkable. There is nothing else like it.
Who is it for
Perhaps braces and straight teeth are already on your wish list, but you travel too frequently or work at night and can't imagine being able to fit frequent dentist appointments into your already hectic schedule. You may have a gap between your upper incisors you find unsightly, or your teeth are too crowded or protrude but you have always considered braces might be too much on a limited budget and a tight schedule.  Or it could be that you only have a very small misalignment that bothers you but would not justify you spending thousands of pounds and years wearing traditional braces. If you are a suitable candidate, you will receive everything you need to straighten your teeth by courier, all wrapped up in a smart, signature SmileBox™, at an affordable price without having to attend monthly orthodontic appointments.  What could be better?
Everything happens wirelessly.  The aligners you will wear to realign and reposition your crowded or crooked smile are designed and custom made to straighten your teeth without the need for brackets and wires.  They are clear and invisible so no one else need know. Straight Teeth Direct™ will keep your secret.
Following the health tech movement
Apps are also now enabling consumers to make smart decisions about all their purchases. Just as with the app BabylonHealth, for example, where you can consult with a doctor or therapist on Skype, Straight Teeth Direct™ is adding a new dimension.  Rather than replacing the experience of straightening your teeth in a dentist's surgery, the aim is to make clear aligners, and confident new smiles, available to many more patients who might not otherwise afford braces or are simply too busy.
Remote straightening, yes, but not cutting on quality!
As with everything from Straight Teeth Direct™, the aligners are made from a professional dental lab from the best material available.  They are superior to many other aligners supplied on the market but,  by reducing the need for monthly in-person appointments with the dentist, you can improve your smile at a greatly reduced price.  You are getting less expensive custom made clear aligners, not cheaper, second-rate aligners and, don't forget, the whole process is supervised by dental professionals.
The app has been developed with input from dental advisors who have years of experience in straightening teeth and understand the process best.   Straight Teeth Direct™ is perfectly safe; patients receive clear instructions and only those who are suitable can go ahead.  The first step is to ask your regular dentist to confirm your teeth are healthy.  The photographs of your teeth, and the impressions you will need to make and submit during your free e-consultation will confirm your suitability.
If, by chance, you are not a candidate, Straight Teeth Direct™ will give other personalised recommendations and refer you to a local dentist.
Getting started
Take your free e-consultation to find out if you could be next in this dental revolution.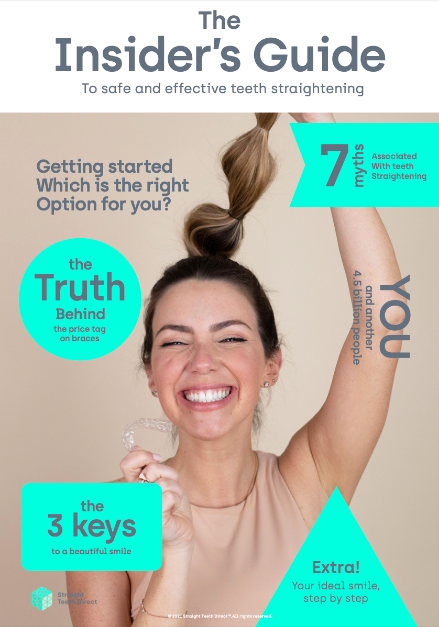 Still thinking about it?
Fill in your email to receive
your free guide!