Do you want a straighter smile? Here's my story!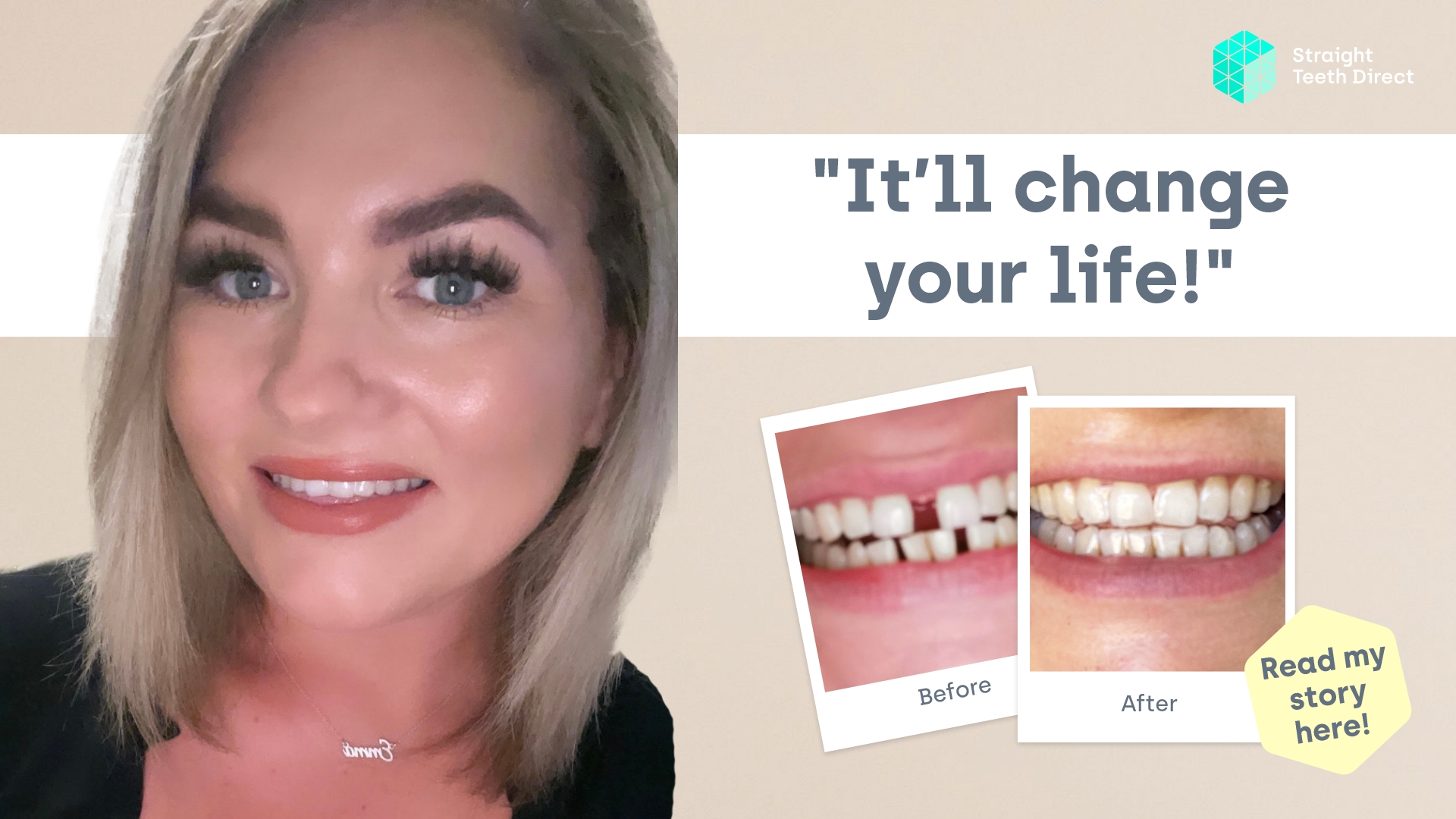 Hi, I'm Emma, and for my entire adult life I hid my teeth when I laughed, sung or smiled…but not now! I finally feel free! My confidence has soared with my new, straighter smile and that is definitely something to smile about!
How could I get a straighter smile?
I have previously had multiple consultations with dentists about correcting the gaps in my teeth and was offered aligners or train track braces at 4 or 5 times the cost of Straight Teeth Direct. I just couldn't justify the cost. That's when I started researching online for adult braces and teeth aligners. No need to say that I almost immediately came across Straight Teeth Direct. It seemed too good to be true but in this case it definitely was true! I checked reviews out online and on socials and I was happy everything seemed legitimate so I just decided to go for it.
3D simulation of my smile before starting wearing clear aligners
I was uncertain about the way my teeth would look at the end of treatment or whether the aligner treatment would work for me as a previous dentist had told me it wouldn't. However Straight Teeth Direct were always on hand to reassure and answer any questions. They sent me a simulation of how they'd predict my teeth would move from start to finish and that was reassuring enough for me. It got me so excited for the final outcome!
Bumpy road? Straight Teeth Direct is there for you
I had a little trouble with my impression kit as the trays didn't quite fit my teeth however, Straight Teeth Direct were more than happy to send me larger trays at no extra cost. The teeth straightening app you use for communication and logging your process is brilliant and so convenient. I never thought I could correct my teeth without actually attending a dentist. They are always on hand to assist with concerns and always respond quickly. The dentist wasn't quite happy with one of my monthly reviews so they sent me for a private dental CT scan to check everything was going according to plan. No extra cost!
No hidden fees: you get everything you paid for (…and more!)
I'm currently on my last aligner waiting for my retainers but I'm so used to wearing them day to day now I think it's going to feel strange when I don't have to! It took a little while to get used to but your mouth doesn't take long to adjust. Nobody even notices you're wearing them! 
The process from start to finish has been incredibly smooth.
Even when I thought my treatment was nearly finished they sent me a few extra aligners for finishing touches as they weren't quite happy with the final result, also at no extra cost, proving they really do care about you and the final result!! Nothing was ever any trouble for them. 
Outstanding customer service!
My friends and family still can't believe I have a straighter smile (no teeth gaps!)
Friends and family cannot believe the difference, not only in my teeth but in myself as a person. I have already recommended Straight Teeth Direct to friends and I know of some who have already commenced treatment.
Here is my smile at the end of my teeth straightening journey! (It matches the prediction ;))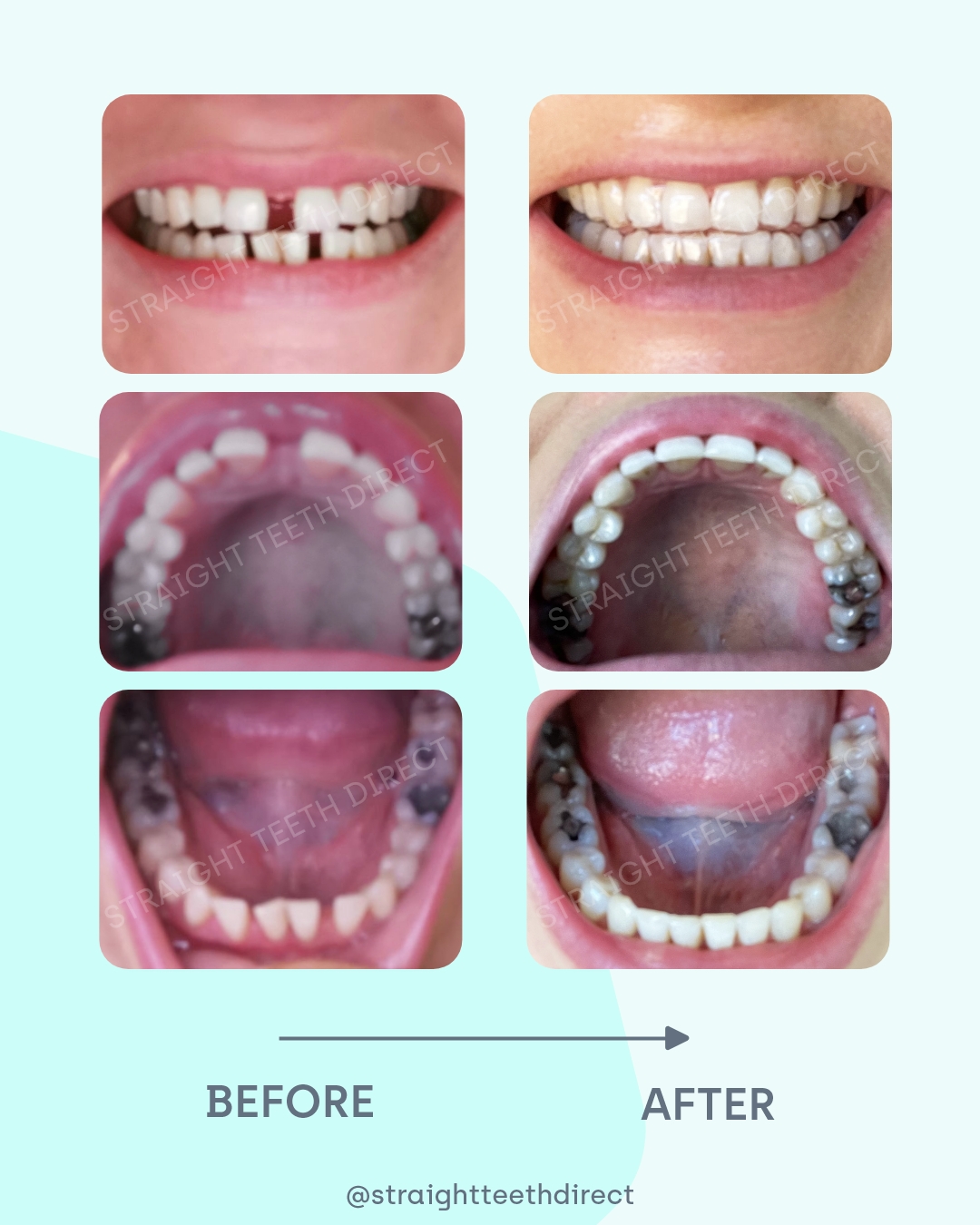 If you're thinking about it, do it! It'll change your life!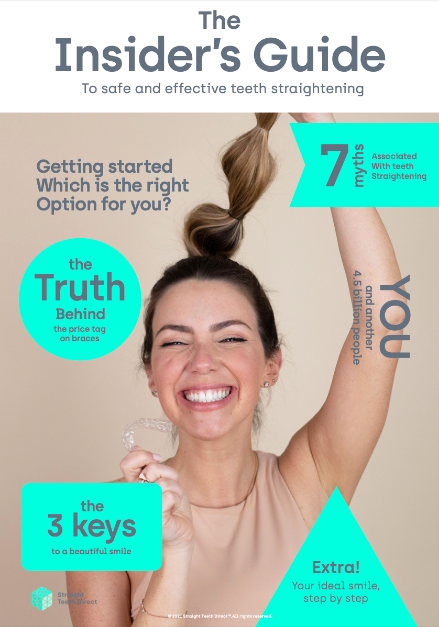 Still thinking about it?
Fill in your email to receive
your free guide!