Affordable clear aligners that suit me! | Michelle's guest blog
I work in hospitality so having a great smile has made a huge difference in my confidence. I don't even have to hide my smile anymore!
The search for the most affordable clear aligners
I've spent a couple of years searching for the most affordable teeth straightening option out there, but everything was just too expensive!
Until I came across Straight Teeth Direct…
Affordable clear aligners;

Plenty of information about the whole process.
All this helped me choose them over all other clear aligner companies.
Why I love Straight Teeth Direct
Their aligners reviews

always come out on top;

Customer care was outstanding from the word go;

Extra bonus of not having to visit the dentist every five minutes;

As

teeth impressions

were hard to fit my top teeth (due to my overjet bite), they sent me custom made impression trays – free of charge! That made it a very easy process.
My clear aligners routine & how they fit into my lifestyle
My first day of wearing teeth aligners after I had put them in they did feel a bit strange in my mouth. I could feel a little bit of pressure on my teeth, but after a couple of days I couldn't feel them in at all. I couldn't even notice I had them in!
They fitted into my lifestyle easily, I just popped them out to eat and then brush and floss before bringing them back in. I always carried a toothbrush and toothpaste in my bag when going out. 
The online teeth straightening app has everything you need, you have your own dentist assigned to you and if you have any questions they come straight back to you. All the information you might need is stored there too. 
I'm really happy with my new smile!
At the end of my 12 month aligner treatment plan I couldn't be happier! The whole process was a breeze! I get so many compliments on my teeth, people are even telling me I need to smile more, which now I can with confidence. Best decision I've ever made!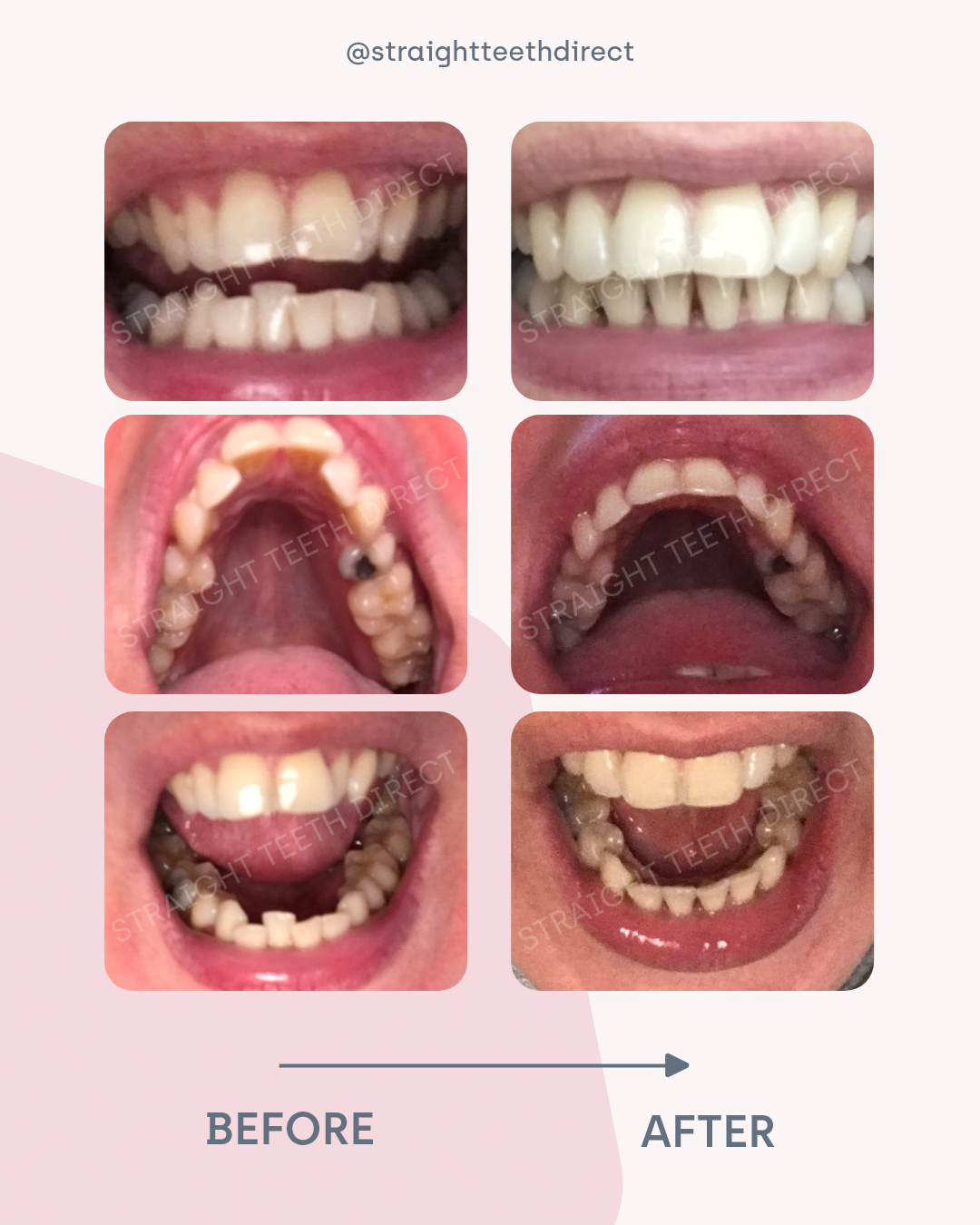 I just wish Straight Teeth Direct were around 29 years ago!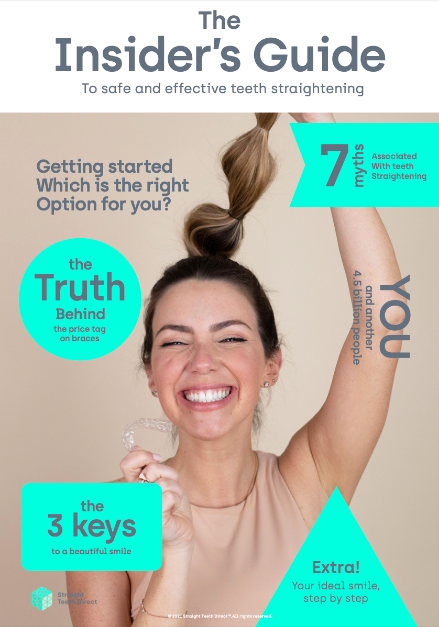 Still thinking about it?
Fill in your email to receive
your free guide!