Clear aligners at home for busy parents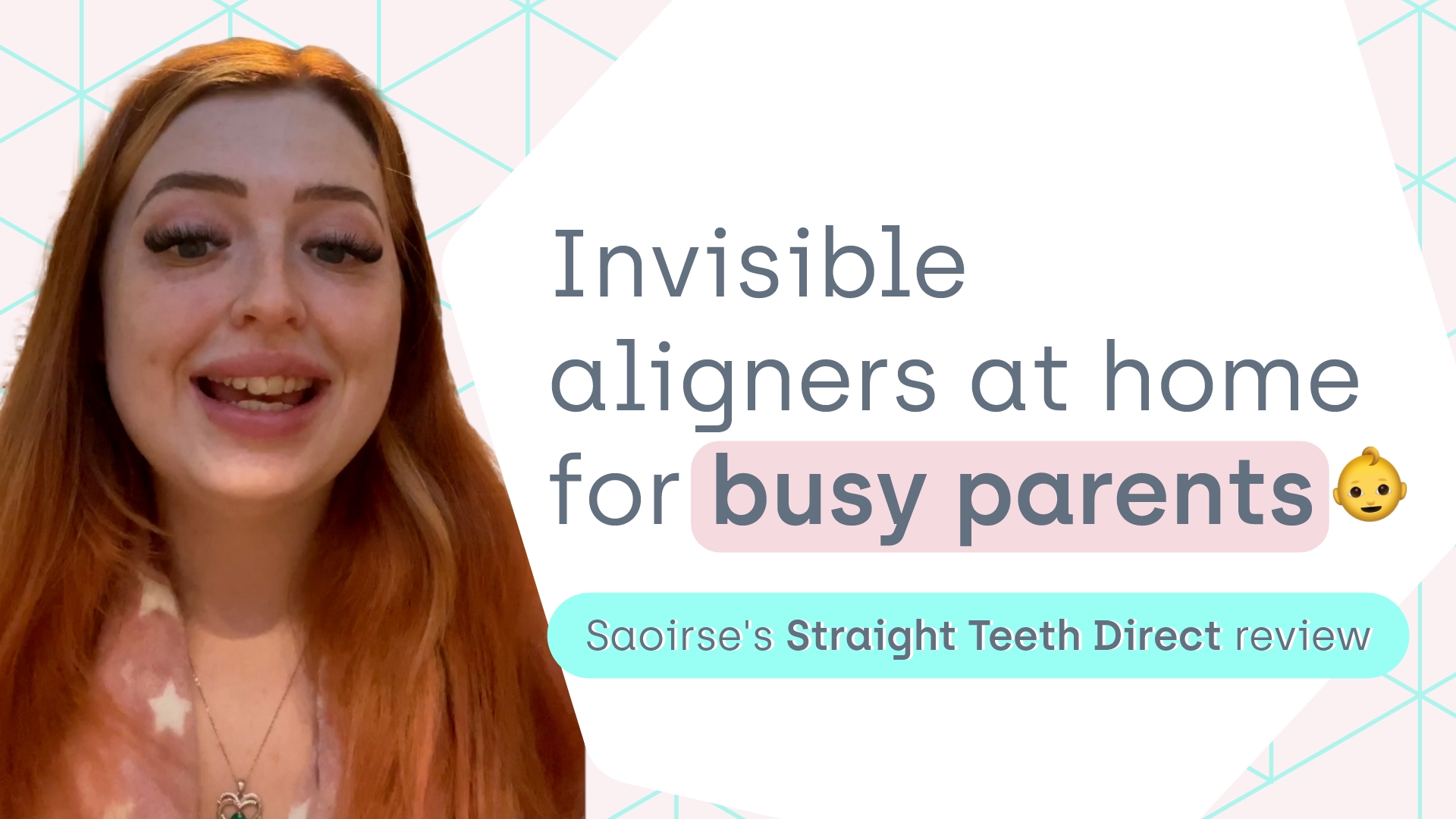 Saoirse has always wanted to straighten her teeth with , but as a busy parent, in-clinic appointments were the last thing she wanted to make time for!
What immediately caught her attention about Straight Teeth Direct™ clear aligners at home was how affordable treatment is compared to other options – all while being a fully remote teeth straightening option!
Being a mother with clear aligners at home
"[Invisible aligners] are a lot more convenient for me because I have a little boy. Trying to get out all the time, especially with appointments – like the dentist, where it's long – it was a bit of a struggle […]"
As a busy mum, lengthy dentist appointments every month for treatment monitoring would be a huge inconvenience. So, one of the biggest bonuses about having chosen this method is that her treatment really is 100% remote. 
Straight Teeth Direct™ sends everything to her front door: from the dental impressions kit to the aligners. For those with a busy lifestyle like Saoirse, it's definitely a much easier option. Thanks to the team of expert digital orthodontists and dentists, you receive the professional teeth straightening treatment you deserve, all from the comfort of home.
Remember that, despite being a fully remote option, it is important that you visit your local dentist once or twice a year to ensure your teeth and gums stay healthy.
The support team is always there for me! 
"Any questions I've ever had have always been answered to amazing satisfaction. Couldn't ask for a better aftercare team."
Saoirse sure loves the customer care she's getting via the teeth straightening app!
Her dentist and support team are always there for her – 7 days a week. They usually reply in a matter of hours, and her assigned dentist checks on her smile progress and aligner fit every month. These monthly reviews are essential for the production and delivery of her new aligners. 
Saoirse, as much as anyone else, can also forget about her monthly reviews…not to worry though! The support team always sends out reminders when it's time to submit new progress pictures.
The all-in-one teeth straightening app
The teeth straightening app allows Saoirse to undergo a digitally monitored treatment from the comfort of her own home!
While the app offers a wide variety of features, Saoirse particularly likes the Records section. In this section, Saoirse keeps all her progress pictures from start to finish! This way she can always check how far her smile has come.
In addition to this, there's also a Resource Tab full of information and tutorials to complement her teeth straightening journey every step of the way.
Now, just three months into her clear aligners treatment, this is what Saoirse has to say about her teeth:
"They're not completely straight yet, but they are a lot better than what they were!"
For more teeth straightening reviews from busy people, check out Nikki's invisible aligners review! Also don't forget to check out Straight Teeth Direct Reviews page and our YouTube dedicated playlist.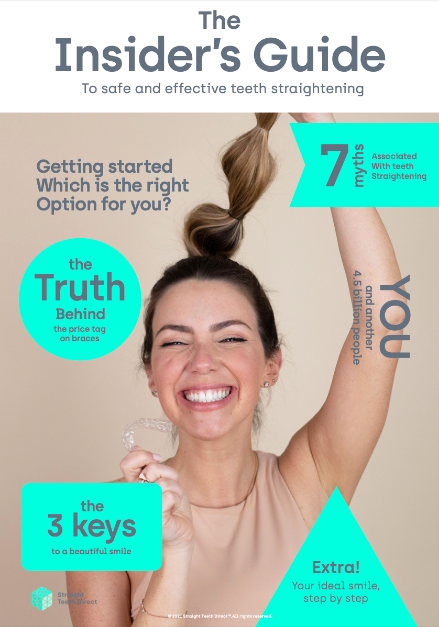 Still thinking about it?
Fill in your email to receive
your free guide!