Using invisible aligners with a busy lifestyle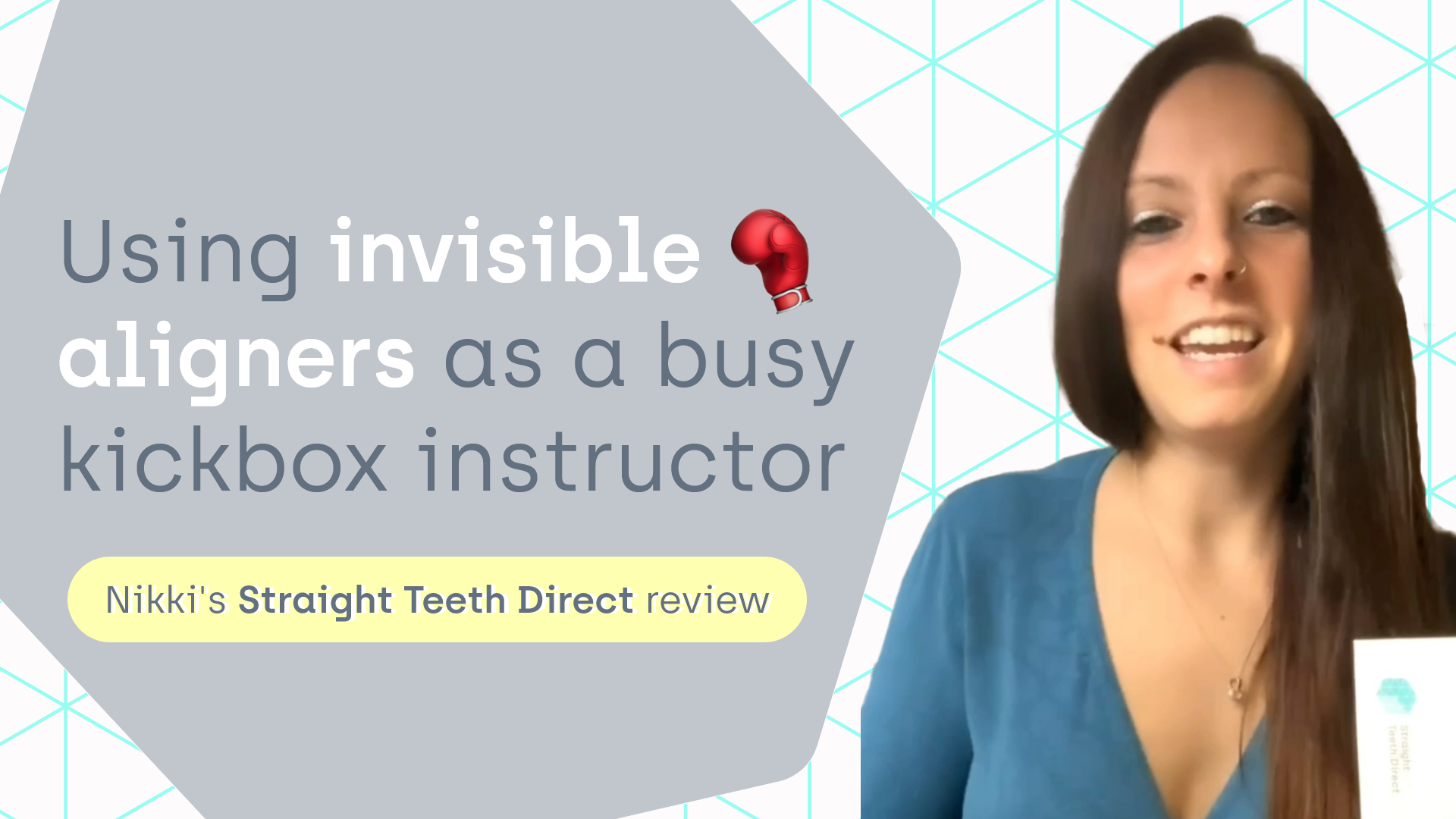 Nikki is almost halfway through her treatment using invisible aligners. As busy kickbox instructor, she has some interesting insights into how fast and well the treatment is working. 
Using invisible aligners as a busy adult
Being a kickbox instructor, Nikki has always been very aware of teeth safety. Thus using a gum shield to protect her smile during training is a must. Similarly to aligners, gum shields are made from dental molds to perfectly protect teeth, and in only 6 months of teeth straightening treatment, Nikki has had to update her mouthguard three times already to fit her straighter teeth! This may not be convenient for her, but it sure is a clear sign that her aligners work fast to transform her smile as planned.
In-clinic vs at-home teeth straightening solutions
Before choosing Straight Teeth Direct, Nikki explored plenty of teeth straightening in-clinic and at-home solutions. She quickly decided that the in-clinic option wasn't for her. Why? The endless back and forth trips to the dentist didn't suit her agenda, and neither did the countless hours in the waiting room. 
Luckily, Straight Teeth Direct made it much simpler for her. The dedicated teeth straightening app provides support 7 days a week with access to a clinical team. Nikki's treatment plan was also comprehensive but easy to understand – all she needs to do to achieve her dream smile from home is wear the custom invisible aligners for 22 hours a day. Simple!
Are clear aligners really transparent and comfortable?
"As you can tell, well…not tell! They're in. No one can ever see that they're in and that is the best thing (…)"
Nikki's treatment highlight (apart from her fast approaching smile results) is that no one even knows when she's wearing her clear aligners. The clear aligners don't affect her speech or daily activities, making them the perfect match for her social and professional life. 
To make sure her aligners stayed invisible, sparkly clean and hygienic, she invested in a Dental Pod ultrasonic cleaner: now she can just pop the aligners in the pod and let the ultrasonic sound waves remove all bacteria that might have accumulated. She also recommends for anyone starting their smile journey to keep some dental floss inside the aligner case for optimum dental hygiene while out and about.
As far as comfort goes, of course there's some pressure when using a new set of aligners. How else would the teeth move? Nikki sees it as a welcome sign that she's well on the way to achieving her dream smile!
For more teeth straightening reviews check out our Reviews page and our YouTube dedicated playlist!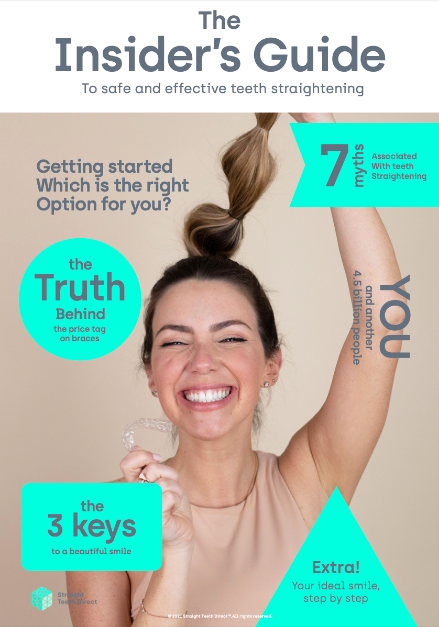 Still thinking about it?
Fill in your email to receive
your free guide!