7 years of smile transformations with clear teeth aligners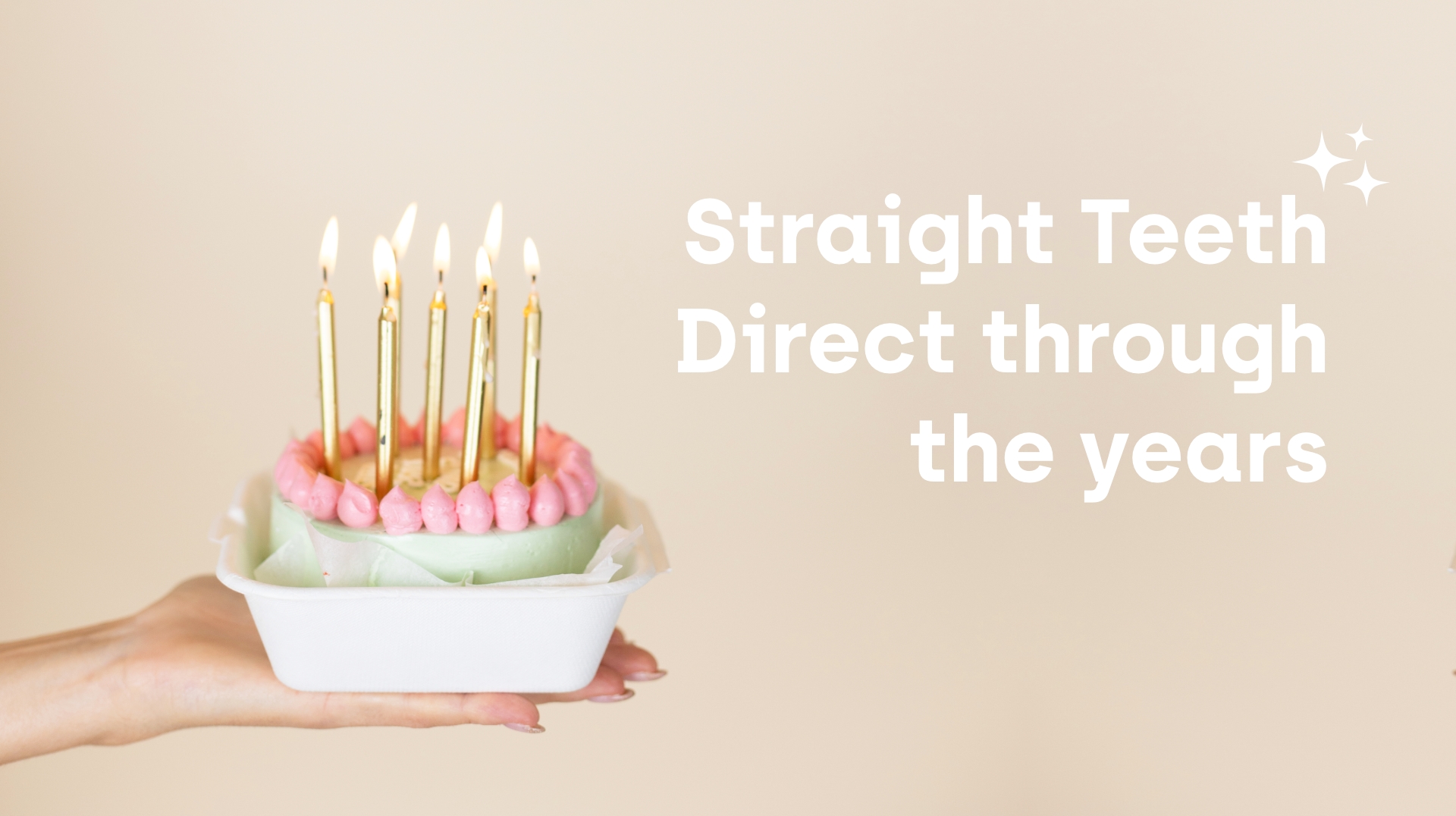 If you've been following us for a while now, then you'll know that we love to celebrate our anniversary. It's our 7th anniversary this year and we feel it's only right to give you a detailed account of what (and who!) makes Straight Teeth Direct™ what it is: what drives us to bring you the best, most affordable and accessible clear teeth aligner treatment!
Meet our founders
Over the last 7 years, we have transformed thousands of smiles. But none of that would have been possible without our founder couple! Their vision and motivation for an accessible, affordable, remote clear aligners company are the building blocks of everything we do, so let's meet them: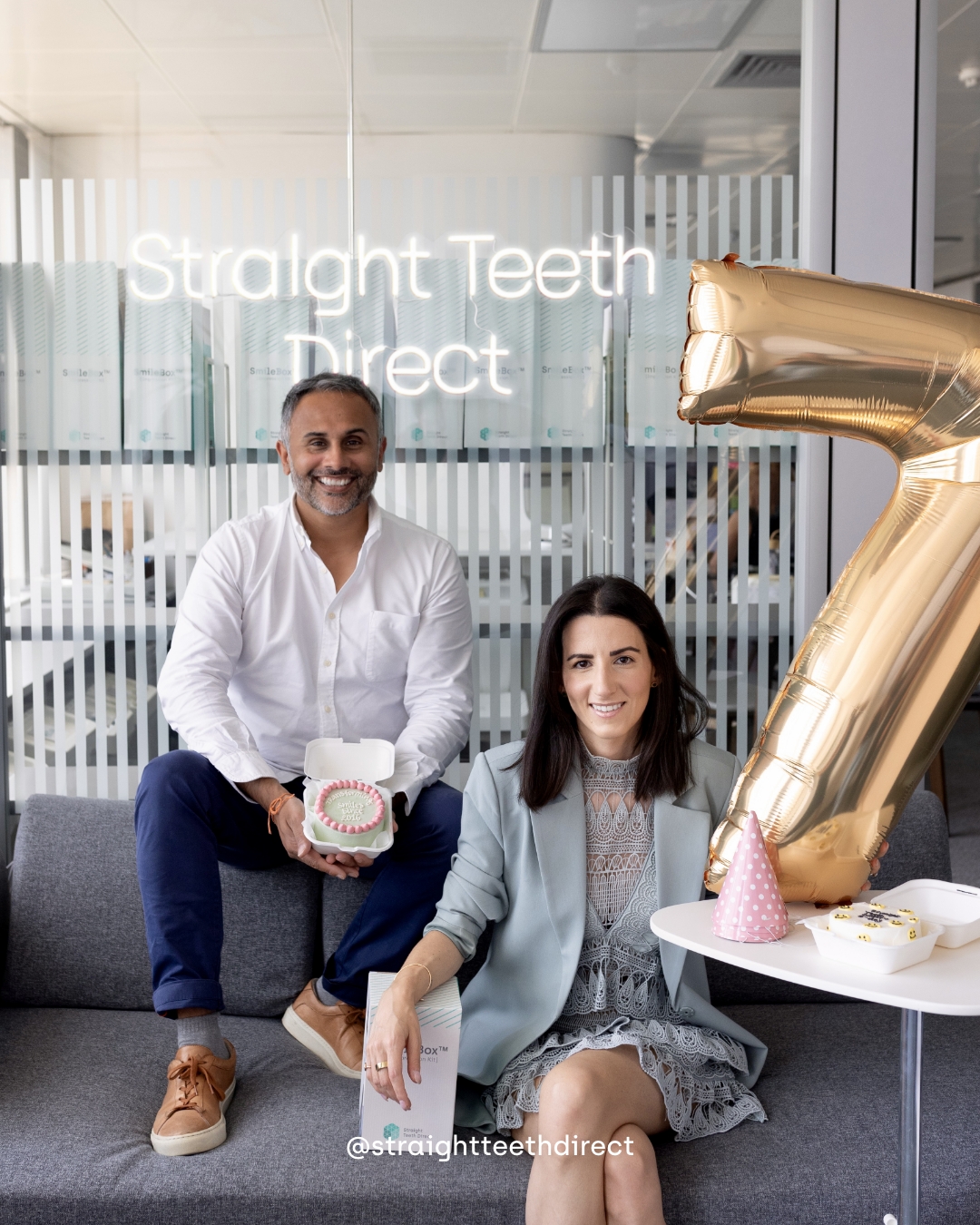 Dr. Aalok Y Shukla co-founder and CEO and Lucie Marchelot Shukla, co-founder and Managing Director of Straight Teeth Direct
Meet Aalok
After initially signing up for medicine, Aalok found it better to apply his interests in business and technology in dentistry. Soon after his graduation as a dentist, he began working at a top-tier clinic. This provided him with new, first-hand insights into the roadblocks of standard cosmetic dentistry. Few could actually afford the procedures they wanted for their smile, and irreversible, invasive measures were the go-to treatment method. Determined to democratise access to healthy, beautiful smiles, Aalok knew there were more gentle options equally effective.
Meet Lucie
Lucie studied law and art history and is now co-founder and Managing Director of Straight Teeth Direct. After training as a lawyer in the South of France, she was offered a coveted place in Christie's degree programme and landed her dream job at a leading auction house after graduating. However, Lucie felt her work didn't have the impact and purpose she strived for. When she met Aalok, she saw an opportunity to apply her entrepreneurial drive and know-how in a different field where she could genuinely help people and make a real difference in their lives.
1.3 Partners in life and business:
Together, they combine 30 years of deep industry experience. This gave them a very unique edge when it comes to the foundation of our remote aligner company. In fact, after joining forces at their London clinic, they created the first online consultation system in 2012. The brand had the name I Love Straight Teeth at the time. They also had a marketing agency to help other dentists reach more patients. The core issues of affordability and accessibility continued to deter patients from achieving their dream smile. 
To finally democratise access to cosmetic orthodontics once and for all, Lucie and Aalok founded Straight Teeth Direct. And they can proudly say it was the first remote aligner company in Europe. But how exactly did they go from a two-person team to Europe's most trusted online aligner solution?
What about the team?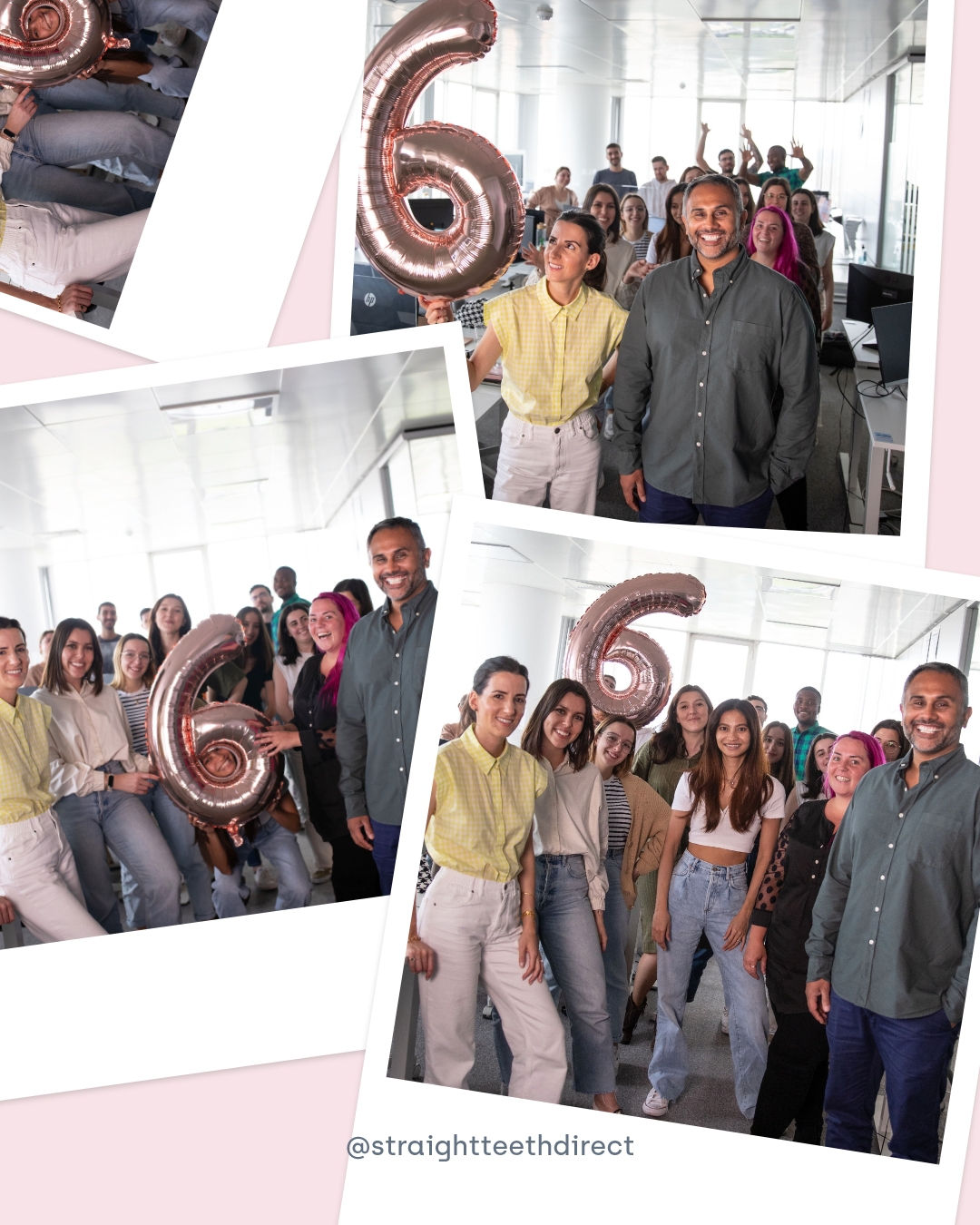 This clear aligner company could never have been brought to life without the vision of our founders, that's for sure! However, none of our accomplishments so far would have been possible without a hardworking and ever-growing team, either.
Here are a few words from some of our valued team members: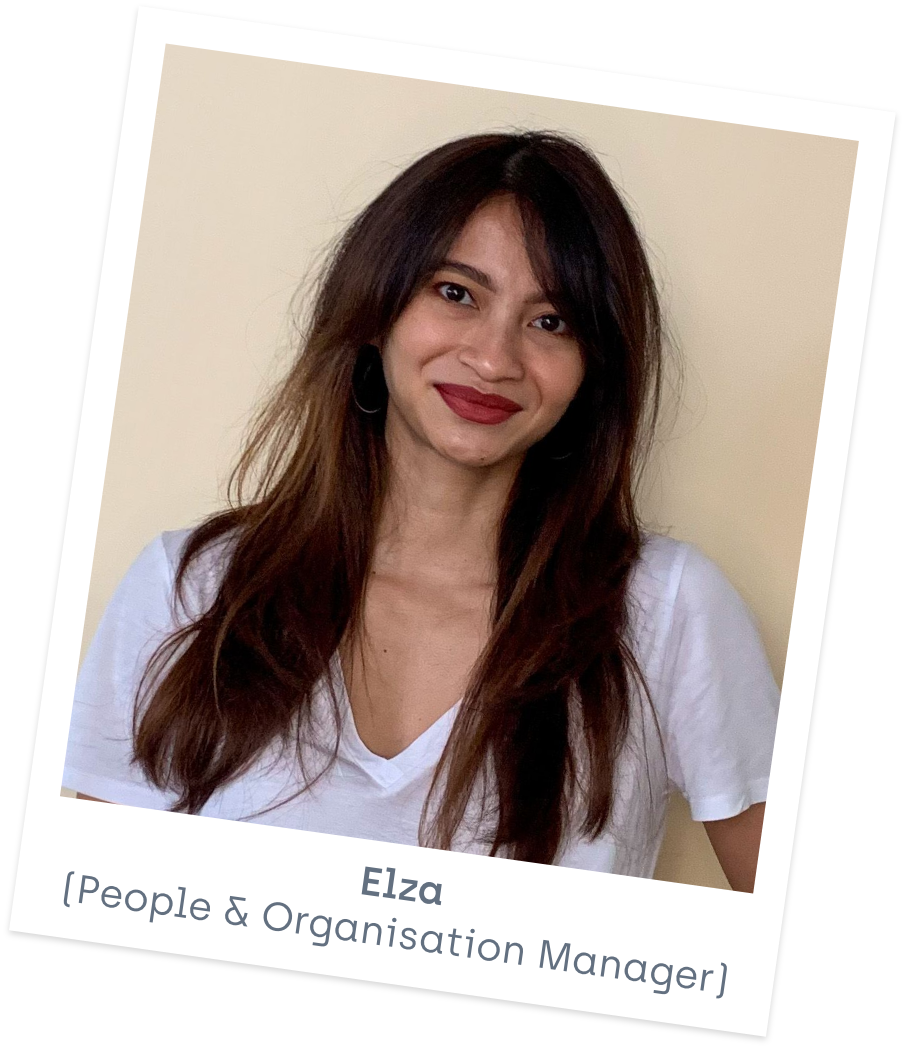 "To deliver this complete end-to-end solution, we focus on recruiting the very best people; people who care deeply about delivering excellence through every aspect of the customer journey."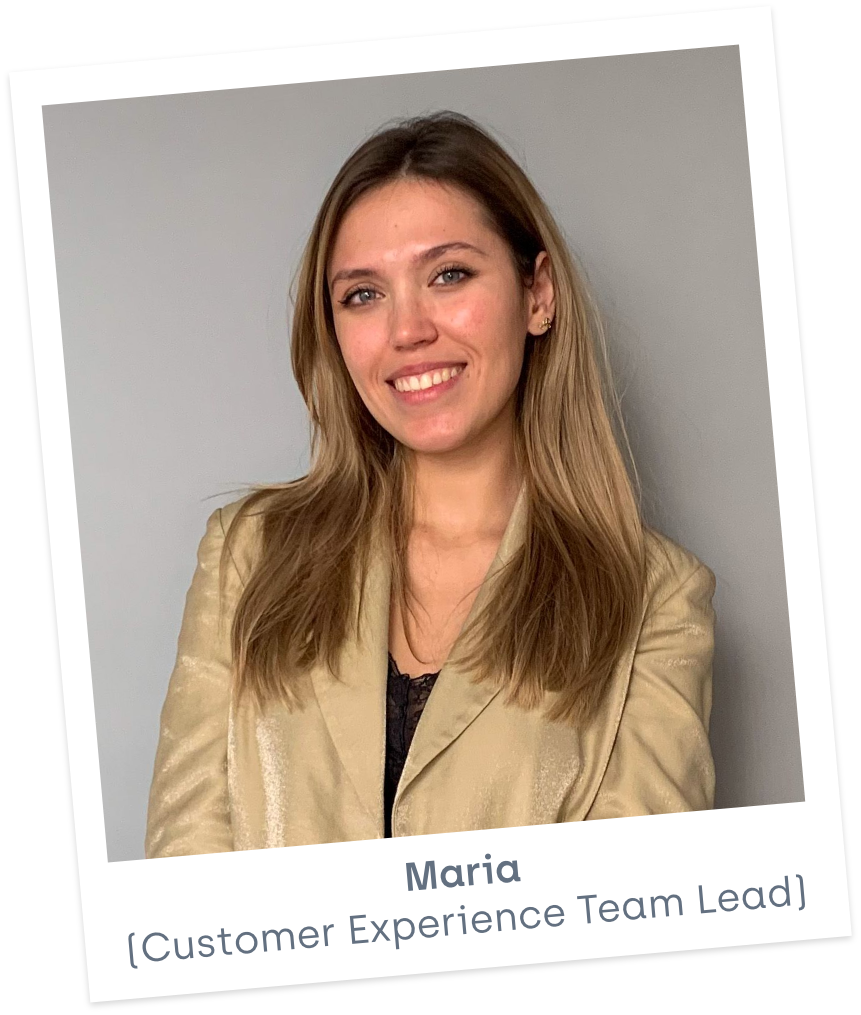 "It is incredibly gratifying to work at Straight Teeth Direct. Here, your personal input and proactive work is constantly taken into account. A place where you're not expected to simply fit the basic standard of your role description but encouraged to bring your own personality and individual assets to help every team grow and evolve. I believe this is at the core of what makes Straight Teeth Direct such a special company to work with and what has allowed it to grow at such an unbelievable pace without ever compromising its values or quality."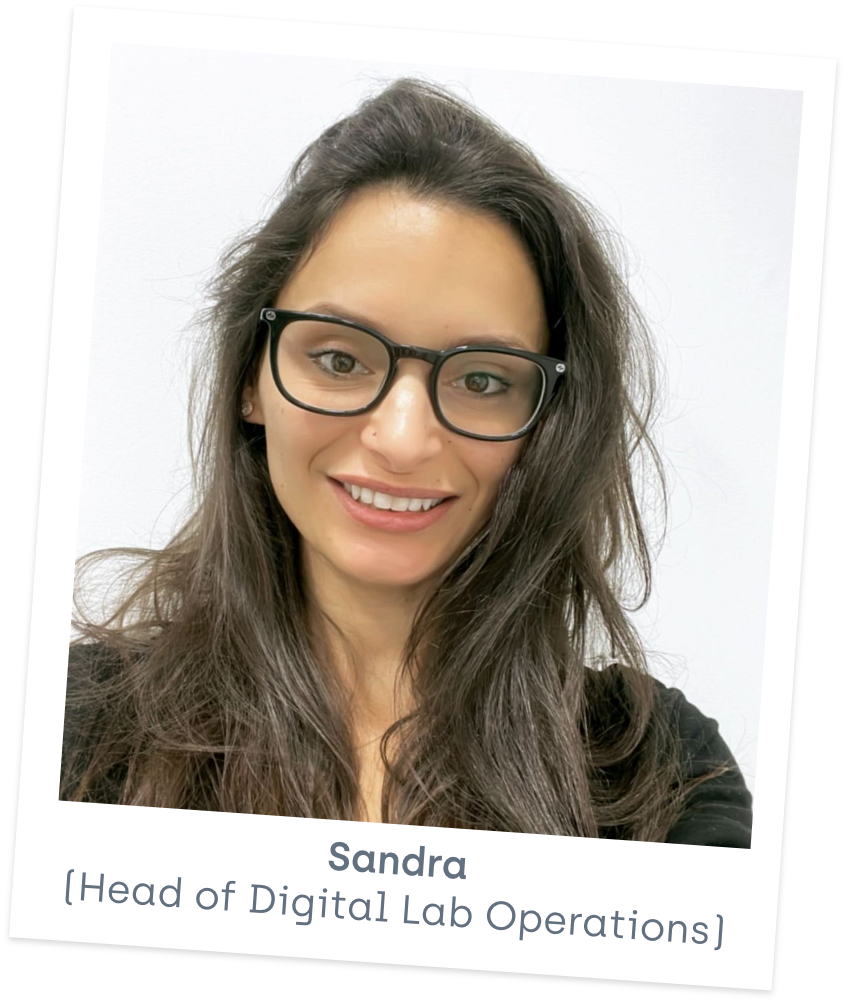 "Working at Straight Teeth Direct is challenging, engaging and rewarding. I feel motivated to always learn more and the best part of it is having an amazing team."
"Working with Straight Teeth Direct has cleared my doubts about the preconceived limitations of digital dentistry. The results/outcome of remote digital alignment has broadened my thinking about other aspects of dentistry. This model can be successfully applied and most importantly my capacity to manage cases remotely and digitally has significantly improved."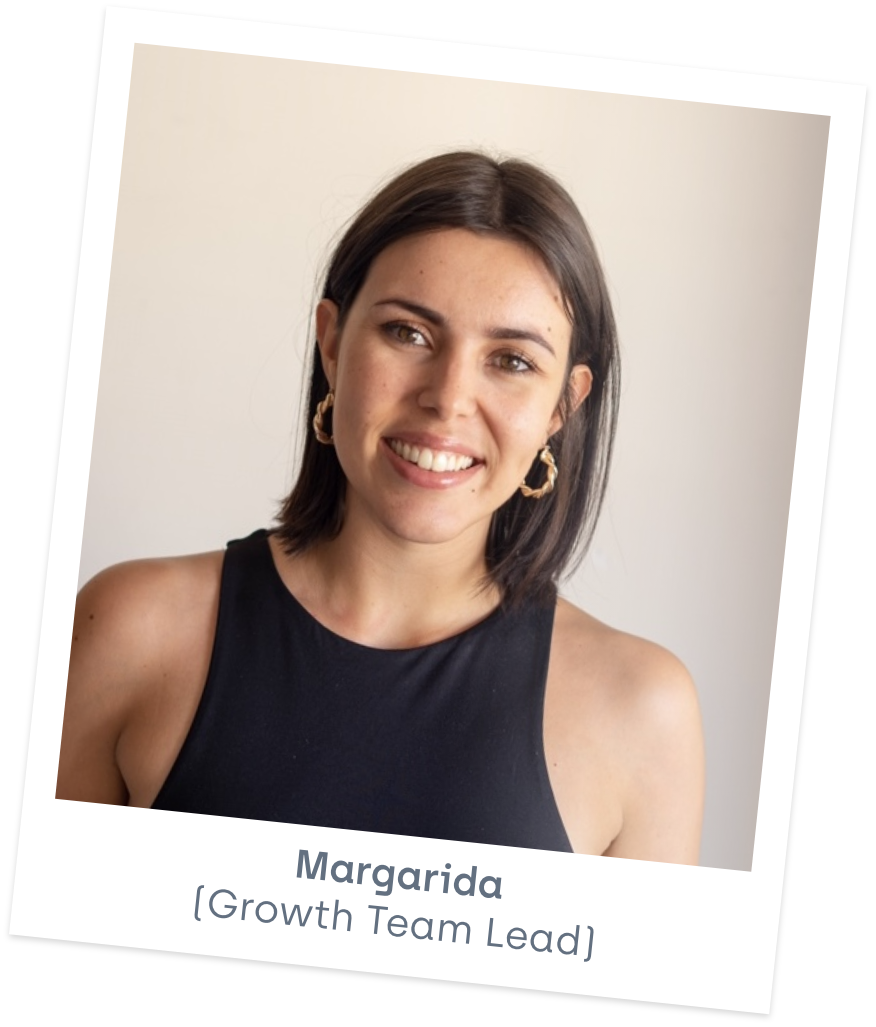 "Every Straight Teeth journey includes so much more than just aligners! We work hard to offer our customers a comprehensive treatment experience that they fully understand, creating educational and inspiring content every day. It's so fulfilling to work in a team that has the customer's best interest at heart every step of the way."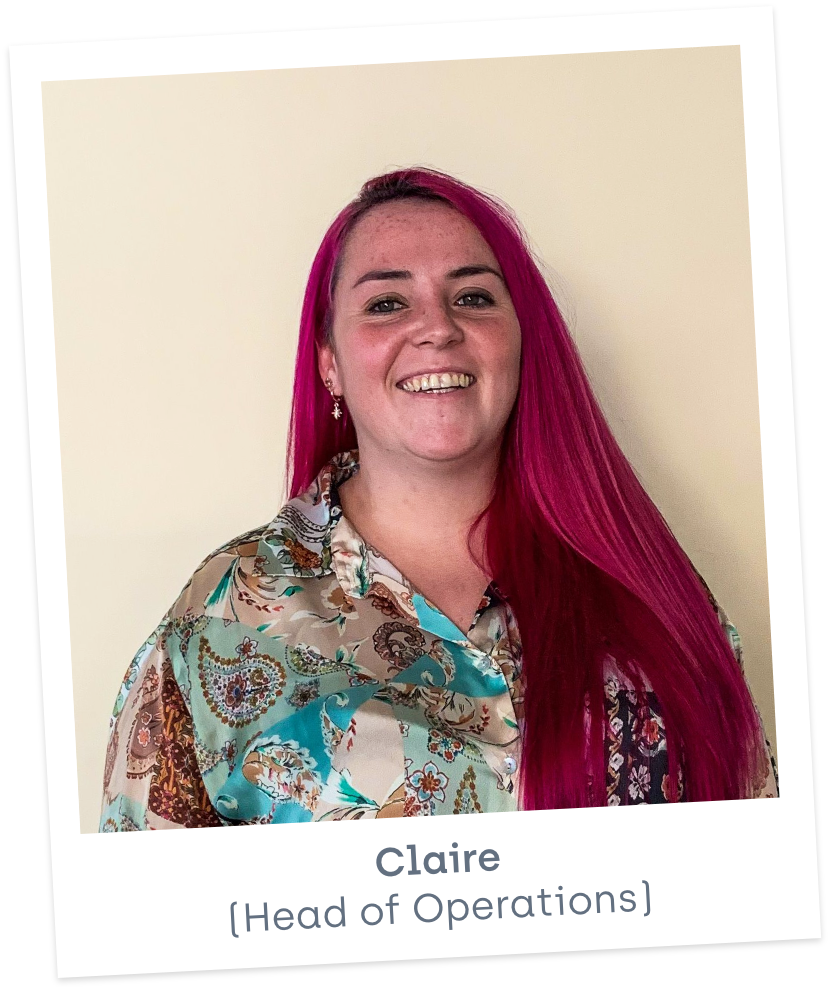 "I've been with Straight Teeth Direct for several years now and I'm so proud to be a part of such a dynamic, creative and innovative company with an honest commitment to providing a truly personalised service that transforms the lives of others.  In a world of one-size-fits-all, quick fixes and life hacks, I enjoy being part of a diverse team sharing a genuine spirit of cooperation and goals, ultimately providing our users with the unique treatment and experience they deserve."
Straight Teeth Direct through the years
After years of running their own private dental practice, it became evident to Lucie and Aalok that it was time for a new solution. One that would open up access to a beautiful smile by making teeth straightening more affordable and convenient for everyone, a solution that fits into people's busy lifestyles. Getting straight teeth should not be painful, costly or inconvenient, which is how Straight Teeth Direct came to be.
Bringing teeth straightening into the 21st century
Our founders saw the possibility to integrate their system with state-of-the-art 3D printing technologies, creating a comprehensive teledentistry platform and enabling at-home cosmetic teeth straightening for a 1/3 of the cost of in-clinic solutions. That's when they began working with top dentists and experts in cosmetic orthodontics to create a comprehensive platform that delivers world-class teeth-straightening to your door, at a fraction of in-clinic prices. 
It quickly became apparent is that Straight Teeth Direct was exactly what dentists wanted. Through their marketing agency, Lucie and Aalok realised that dentists were looking for a more flexible way to work and reduce their days working in the clinic. This allowed them to focus on the work they love doing and providing better care for more patients. By giving them access to the Straight Teeth Direct virtual clinic platform, this demand was also met.
Shifting the paradigm around cosmetic orthodontics
As with many groundbreaking ideas, their passion and innovation were initially met with industry pushback. As a married couple, they faced sceptical investors, and the industry itself labelled their unique approach as too innovative. Determined to overturn the "cheaper means lesser" paradigm, Straight Teeth Direct invested heavily in recruiting the best people, designing a fully personalised and monitored treatment, and developing in-house manufactured and hand-finished orthodontic devices. At some point, they even launched a dedicated teleorthodontic platform.
We received the first e-consultations in April 2016 and we started shipping impression kits a year later after putting the final touches to the first version of the app and receiving a pouring amount of inquiries from around the world. Now, we have delivered smiles to 60+ countries, have set up a team of 20 nationalities with over 50 members and counting, and have now set new standards for the booming clear aligners market across the UK, Europe and beyond.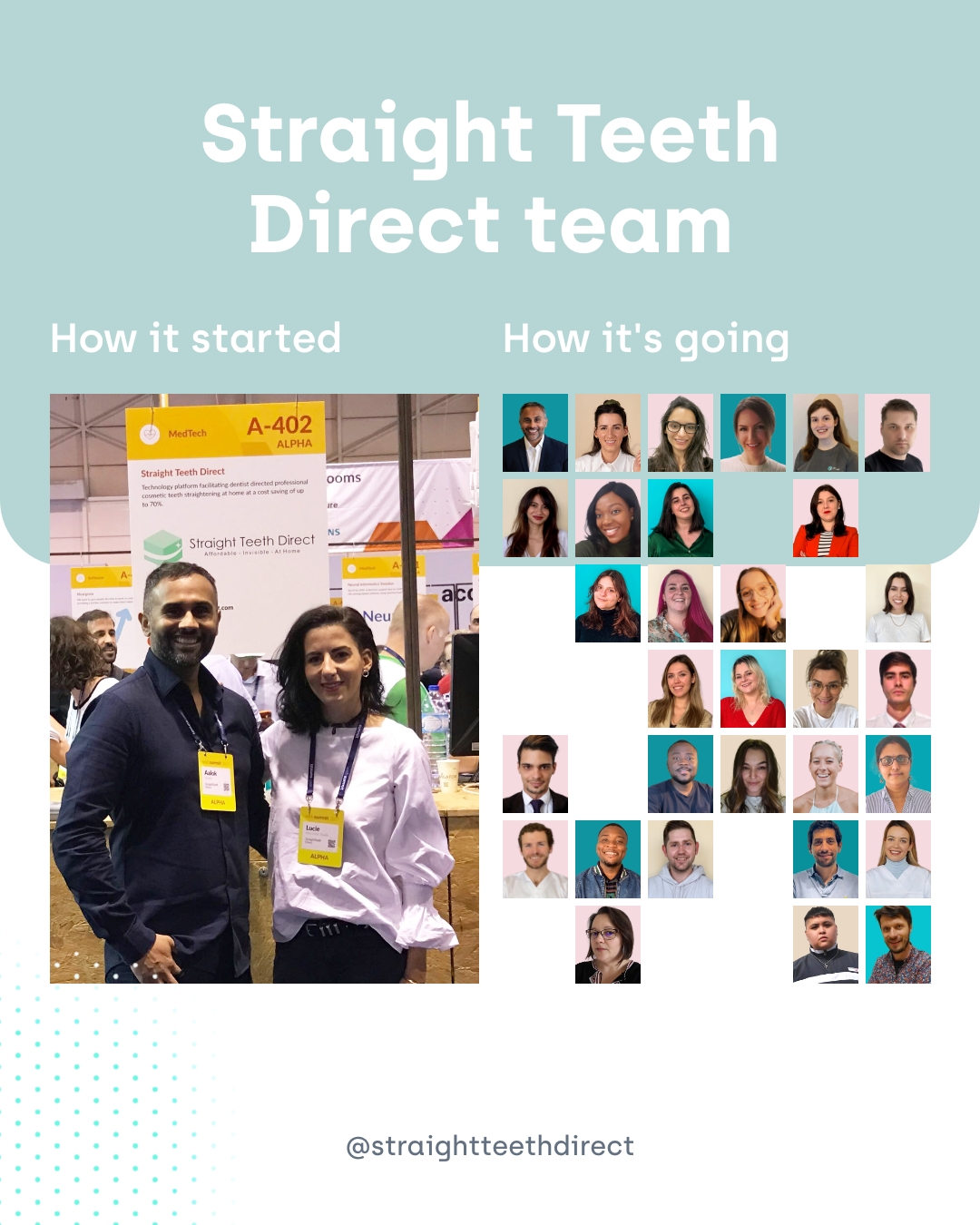 Time to make the world smile, too!
As time passed by, we became more conscious of our impact on the planet and wanted to do our part in protecting it. So, we decided to step up our game. 
Environmental impact
Plastic bags don't break down completely: they turn into toxin-absorbing microplastics that can take up to 450 years to degrade in landfills. Clear aligners are made of plastic, and every smile transformation requires up to more than two handfuls of individually packaged trays. Can you imagine how much waste aligner companies produce yearly?
We are proud to have taken conscious steps in recent years to actively become more sustainable since the start of 2021:
our biodegradable pouches can be decomposed by microorganisms in residual waste bins⁠ or bio waste

all our invisible aligners are made of BPA-free (and recyclable!) material⁠s

our grip-seal bags are eco-friendly and the return envelopes are 100% biodegradable, recyclable, compostable and plastic-free

Our SmileBox and StraightBox are made out of cardboard so that they can be reused as storage boxes⁠ – for your old aligners for instance!
Social impact
Aside from adopting an eco-friendly purchasing mindset, we have established sustainability campaigns and events within our company and donated to several charities. Doing good and working with purpose matters to us; we are proud to have been able to support great causes over the years, including:
We are highly committed to making a positive environmental and social impact and are excited to keep expanding this work in progress while continuing to conduct more sustainable practices in the orthodontic field.
What makes us different? Our customer-centric culture!
People mainly want three things for their smile: straight, healthy and whiter teeth. It shouldn't be expensive, confusing or an inconvenience to get professional support, but for a long time, it was! Procedures were incentivised for dentists, not patients. We put our customers at the centre of our work and strive to be the highest quality orthodontic and dental health platform in Europe providing convenient and affordable mobile solutions. 
We give people who feel unhappy and self-conscious about their smile a world-class quality solution that's also convenient and affordable. It's important to us to positively impact the lives of our customers, as we know that getting a smile they love more can boost their self-esteem, confidence and many other aspects of their life. 
Here are some of the heart-warming comments we have received from customers recently that remind us again and again how important and valued our work is: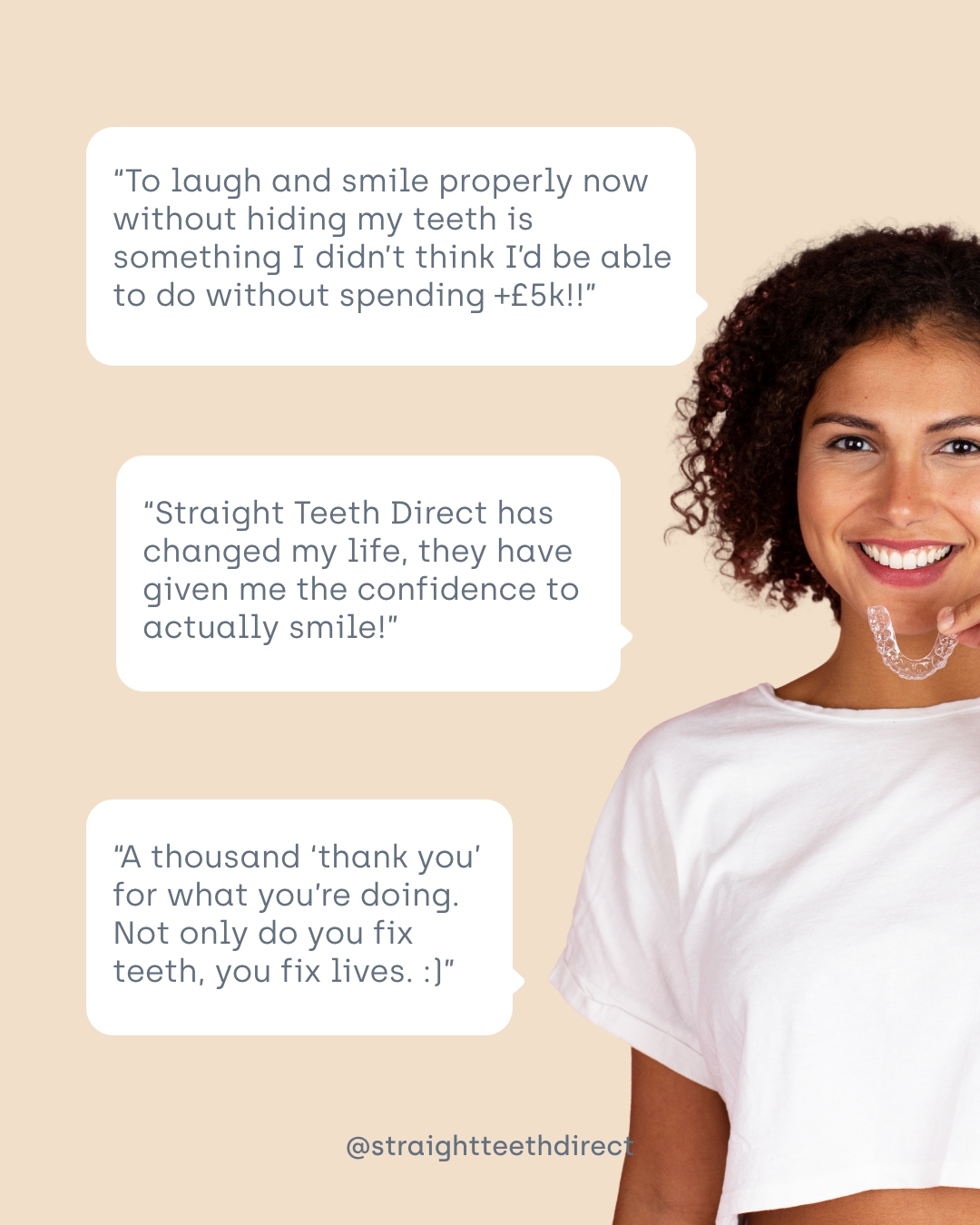 From the first e-consultation to the Uplift Health Group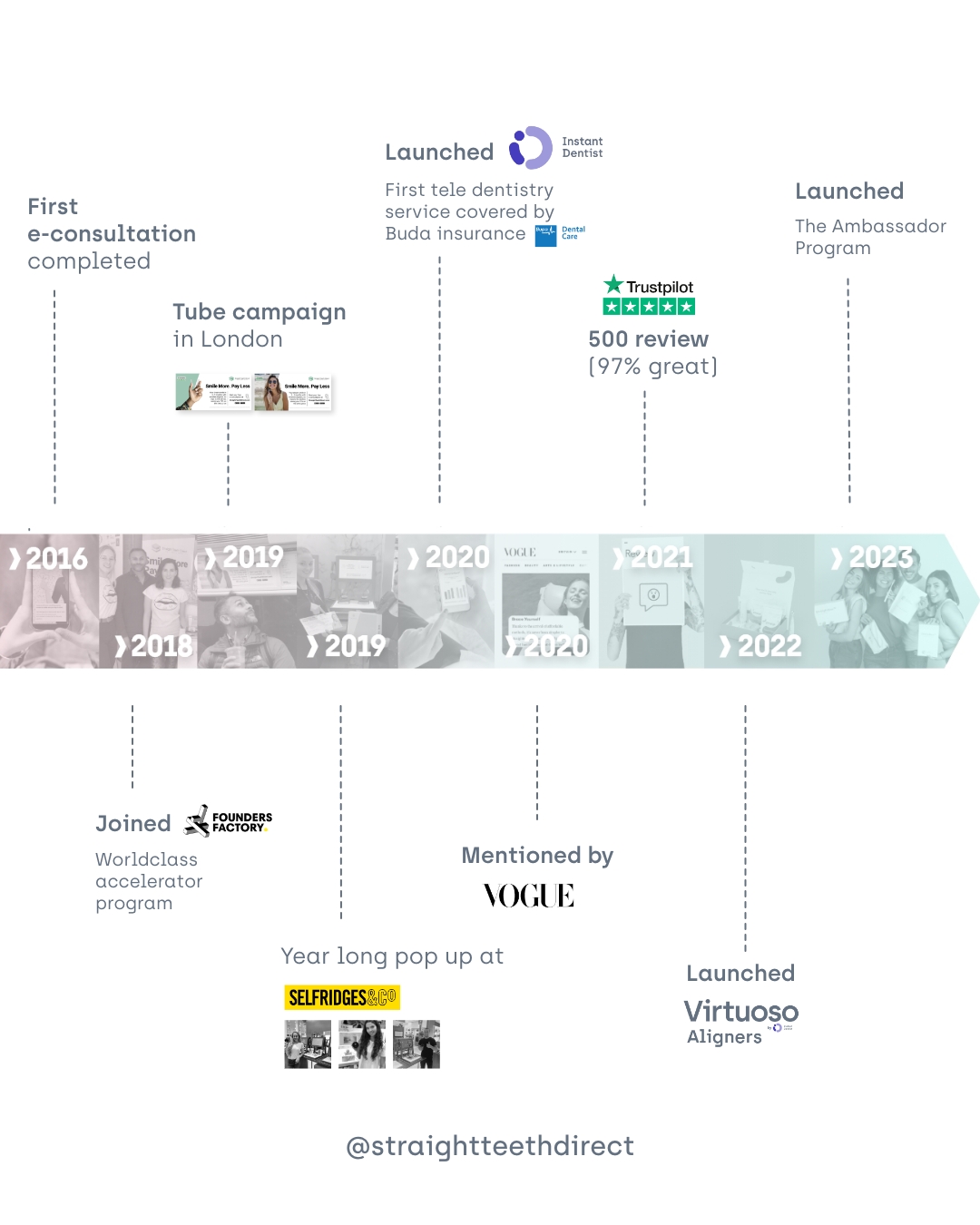 2009
The foundation
Our founders were looking to create the type of dental practice experience they wanted for themselves. High-tech clinic with TVs in the ceiling offering state-of-the-art smile enhancement using the latest cosmetic and dental braces technologies.
2014
Going Digital
To help more people access their dream smile they created an online assessment system and also helped more clinics do the same using the latest digital education booking and automation systems to grow their orthodontic practices.
2015
Going Direct to Consumer
Lucie and Aalok saw the possibility to integrate their online assessment systems with state-of-the-art 3D printing technologies to create a comprehensive teledentistry platform enabling at-home cosmetic teeth straightening for a 1/3 of the cost of in-clinic solutions.
2016
First e-consultation completed
Straight Teeth Direct launched in April 2016 as part of the Uplift Health Group, whose mission is to reduce cost and increase access to oral health through technology, and started getting enquiries from around the world.
2017
Fully Mobile and Global Solution
Straight Teeth Direct went live and global with iOS and Android apps, starting the journey to data-driven smiles delivered in 60+ countries. This was just the beginning!
2018
Founders Factory
Straight Teeth Direct joined the Founders Factory world-class accelerator programme to take the service to the next level. 
2019
Straight Teeth Direct in the London Tube & Selfridges
To spread awareness for our innovative smile solution, we launched a campaign in the London tube and began a 1-year pop-up at the Selfridges flagship store on Oxford Street.
2020
Instant Dentist™ & news features
It became apparent that not only are people looking for an easy, modern way to straighten teeth, the same goes for oral care in general. That's when we launched Instant Dentist, the first teledentistry service to be covered by Bupa insurance.
Following countless features in leading publications, Vogue magazine honoured us by mentioning Straight Teeth Direct in one of its publications.
2021
500 amazing Trustpilot reviews
This was the year we cracked the 500 mark in Trustpilot reviews, with over 97% reporting a fantastic experience! 
2022
Virtuoso Aligners by Instant Dentist 
We're still going strong in 2022 with the launch of Virtuoso Aligners! Created for those who want the best of both worlds. Virtuoso provides the benefits of affordable clear aligners and reassurance from your trusted local dentist. Receive quality clear aligners at a fair price with a flexible monitoring system that combines physical visits with online support from your trusted local dentist⁠.
2023
Launched our Ambassador Program
By popular demand, we finally set up an ambassador program! Our community of health and wellness advocates help us promote the many benefits of at-home teeth straightening and achieving a confident smile.
The rising demand of Teledentistry
The last couple of years have been challenging all around the globe and have changed the way we interact with services, both online and in-person – including teledentistry. These changes have led more and more people to accept online solutions as a real alternative to traditional dentistry, giving rise to new advancements to meet this demand and continue providing high-quality treatment remotely.
The Covid pandemic
With the pandemic outbreak, most industries had to shift their practices in order to adapt to the new reality. People needed a rapid evolution of telemedicine and telehealth, so that's what they got – consequently accelerating telehealth solutions.
The remote aligner model existed prior to the pandemic, but the new, global stay-at-home reality caused it to really boom. Demand for remote treatment grew steadily, with many seemingly similar solutions popping up to profit from the growing market. Unfortunately, new coming, profit-oriented companies often cut corners. Replacing dentist-checked suitability assessments by automated online forms, outsourcing aligner production to the cheapest provider (meaning they have no control over quality and consistency), sending all aligners in one shipment instead of in stages to ensure safe tooth movement, and removing vital ongoing progress reviews with a dentist, all to keep costs low while maximising profits.  
At Straight Teeth Direct, on the other hand, we have remained true to our mission and user-centric approach to ensure the highest standards despite the situation. We understand that teeth straightening is complex, and embrace the fact that each individual smile is unique. Customised treatment is not easy to deliver on a large scale, but it is precisely what drives us to provide outstanding service, including monthly digital reviews, aligner shipments in stages, and refinement aligners where necessary. All in all: a positive teeth straightening experience backed by guarantees and world-class dentists.
Brexit
It's no secret that Brexit put a spanner in the works for many companies in ways that were certainly frustrating for users, CEOs and employees, as well as entirely out of their control. Being internationally active, Straight Teeth Direct was no exception. 
When continued providing the same level of high-quality treatment to all our existing and new customers. For that, we worked hard to put in place new location-specific shipping arrangements and even customise our procedures to suit our users.
Straight Teeth Direct offline!
Back in 2019 we ran a few experiments offline and got the chance to connect and meet our customers in person.
Department stores
We had a year-long residency in flagship department stores across the UK and Europe in London, Paris, Berlin, Zurich, Amsterdam and Copenhagen.
Pop up event with Founders Factory
We had the pleasure of taking part in the Retail & Beauty pop-up hosted by Founders Factory in the heart of Covent Garden in London, alongside 10 other hand-picked start-ups.
Our co-founder, Lucie, was invited to make a presentation about Straight Teeth Direct to a room full of well-known brands and influential people from the retail and beauty sectors. She explained how many individuals are embarrassed by their teeth and smile, but the options for in-clinic methods to straighten teeth are so expensive and inaccessible that many of them decide to live life without smiling. What makes matters worse is that the image of dentists is rather negatively tinted. And ultimately how we exist to change that!
What's next with clear teeth aligners?
What started out as a small, two-person dental clinic with big dreams has now evolved into 3 groundbreaking companies with over 50 employees and thousands of customers, leading the way into the future of dentistry and oral care. The sky's the limit, but whatever comes next, one thing will always be certain: our mission will always be to deliver democratised access to your best smile.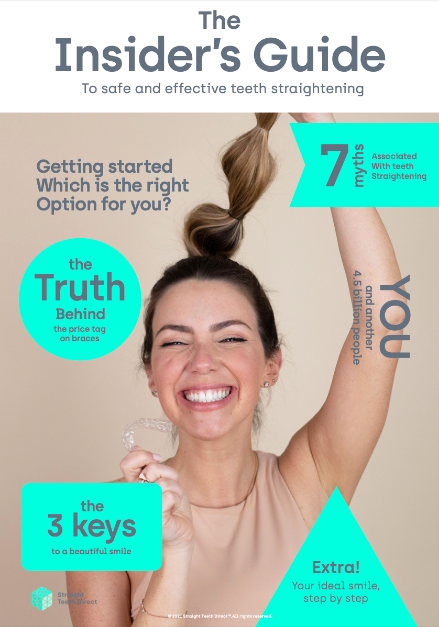 Still thinking about it?
Fill in your email to receive
your free guide!