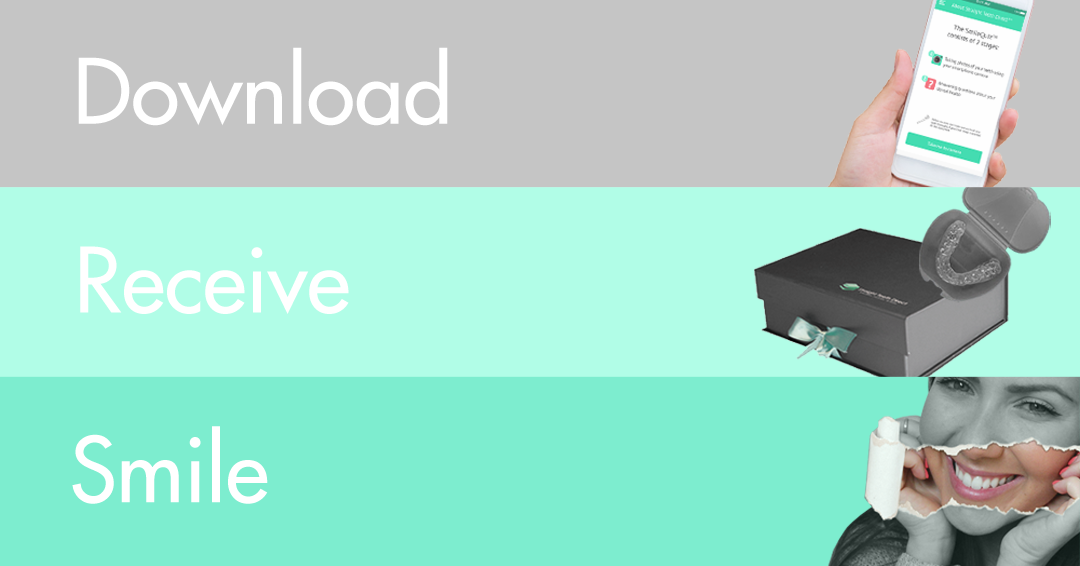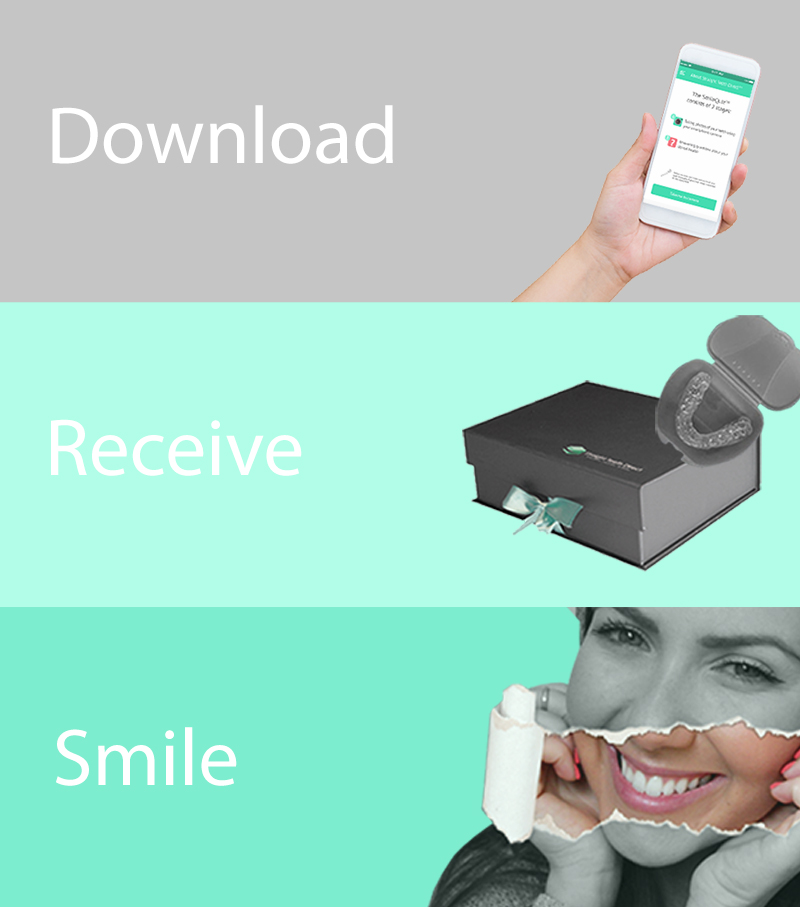 STRAIGHT TO YOU
Straight Teeth Direct™ is an a app that connects you with a registered dentist who prescribes and oversees your orthodontic treatment remotely.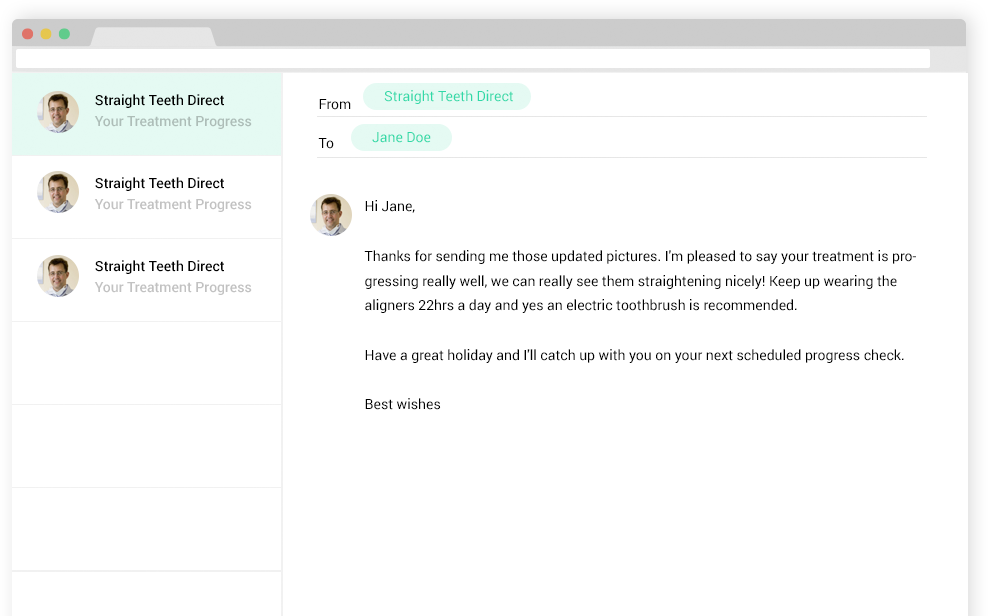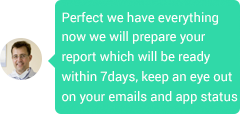 INVISIBLE ALIGNERS
Clear removable aligners have been around for over 20 years and have proven to be an effective way to straighten adult's front teeth in as little as 4 to 18 months without anybody noticing.

Alike other orthodontic appliances, they work by applying gently forces to your teeth to move them into the desired position. You simply wear a series of custom-fit aligners 22h a day, change them every 2 weeks and gradually straighten your smile.
You do not need to worry about your daily activities or looks as they are removable and transparent. These braces are designed to fit your 21st century lifestyle.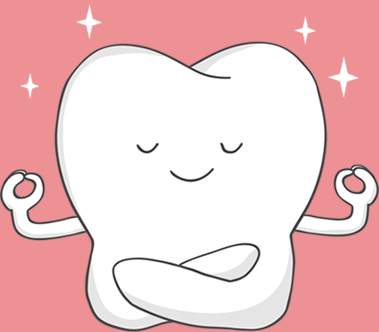 With clear aligners at home the aim is to target the front teeth, visible when you smile, this is why the treatment can often be less lengthy than with traditional fixed orthodontics.
For those suitable for these types of cosmetically focused treatments it is often possible to get straight teeth without having healthy teeth extracted.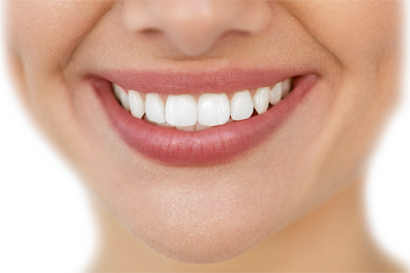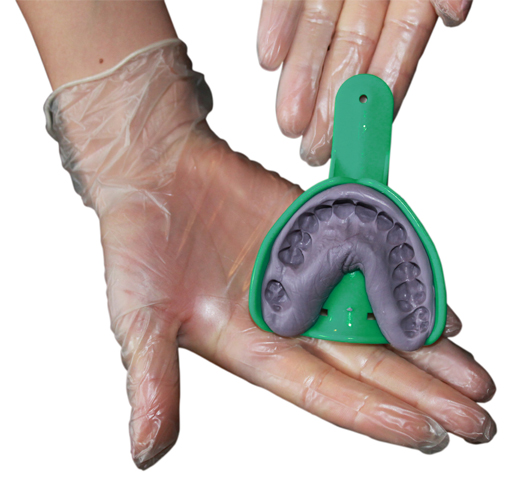 PLANNING & MANUFACTURING
Once your impressions are received by the dental laboratory they are first quality checked to ensure accuracy, then digitally scanned to create fully digitised models of the teeth and bite. These digital teeth are then analysed by a lab technician to measure the amount of crowding & the computer helps calculate the ideal correct tooth position for your smile.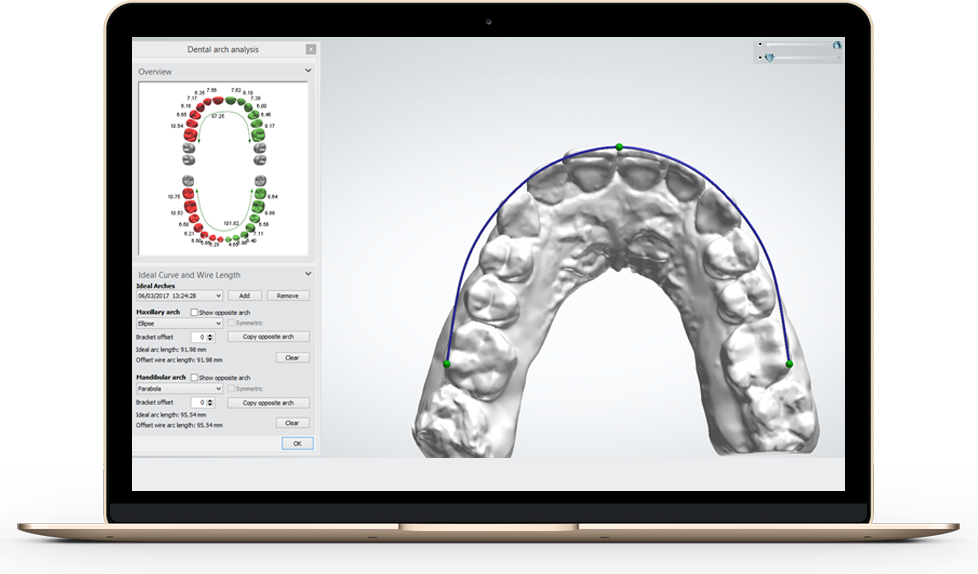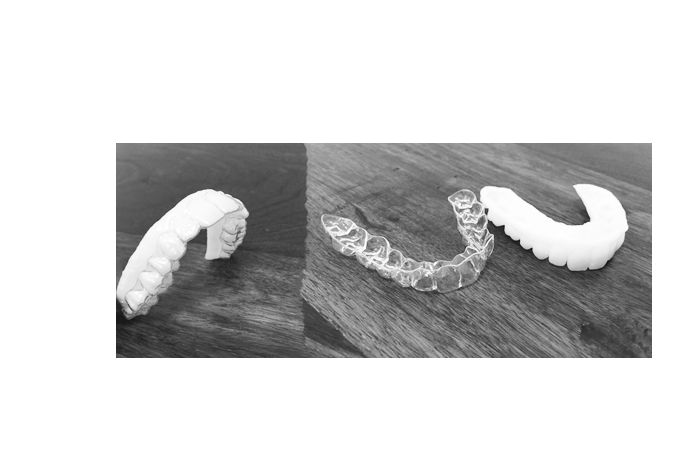 The teeth are then moved on the computer to the idealised position. The software is then run to generate all the interim steps from the current tooth position to the idealised new smile in millimetre increments creating a series of digital models.
This is then shown to the dentist  and then once approved the lab technician 3D prints the digital sequential models. A machine is used to pressure form the sheets onto the model creating a perfect fit. These sheets are then trimmed to create your customised clear aligners. This ensures accurate, clear, durable, stain resistant aligners to gently straighten your smile without impacting on your social life.
YOUR STRAIGHT TEETH JOURNEY
1
SMILEQUIZ™
Answer a series of simple questions about your dental health and submit 5 clear photographs of your teeth so that they can be analysed for an initial opinion on your suitability to clear aligner therapy at home.
2
IMPRESSIONS
If you receive a positive opinion you can then send impressions of your teeth for precise measurements.
Depending on your territory one of the below model will be available in accordance with local telemedicine regulations.
Straight Teeth Direct™ R:
With Model R the process is completely remote.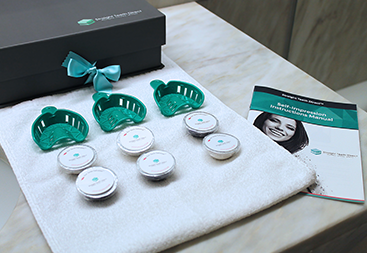 You order a signature SmileBox™ that contains everything you need to take impressions of your teeth yourself using a guided video tutorial and manual. Then you also upload your dental x-ray and dentist records as directed.
Straight Teeth Direct™ D:
With Model D the process requires one or more physical visit with a dentist (which can be at a local practice or at home depending on your area).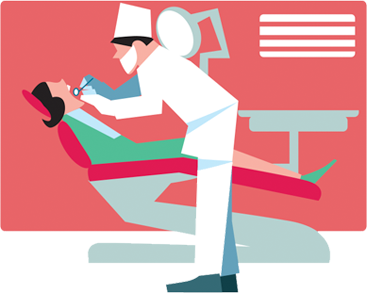 A dentist will perform an in person full dental examination and take impressions of your teeth.
3
TREATMENT PLAN
At this stage you get matched to your nearest partner dentist who reviews your dental records and digital tooth models to prepare a treatment plan. You will be explained your options, how long your treatment will take approximately and your results agreement.
To allow you to make an informed decision we will also send you a 3D digital preview of your teeth now and how they will look if you do the treatment. Once you decide you are ready to start you then choose your preferred payment options, in full with a discount or monthly.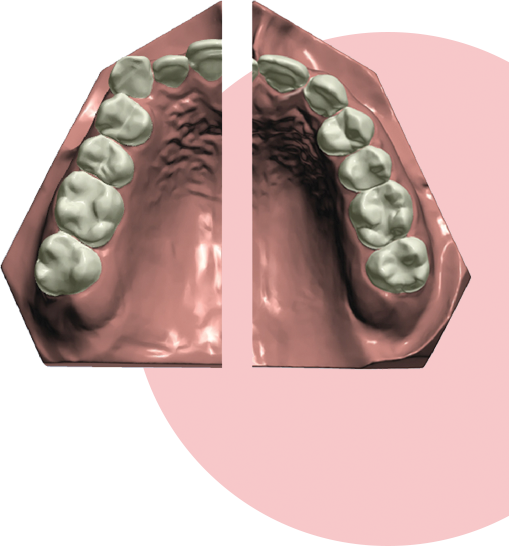 4
PROGRESS MONITORING
Once your aligners are shipped to you in your StraightBox™ your assigned dentist will monitor your progress via the app.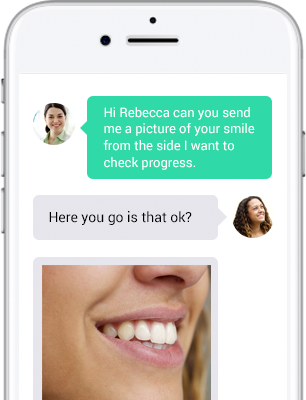 5
MAINTENANCE
After revealing your new smile, you will be sent a set of removable retainers to make sure your teeth remain in their new positions.
Who is this for?

You have an address in Europe.

You are over 16 years of age.

You have visited a dentist in the last 6 months and were told you are dentally fit (you have no active gum disease, tooth decay, jaw issue or loose teeth.)

All your front teeth (the one you wish to align) are natural; you don't have veneers, crowns, implants or bridges on those teeth.

You want to improve the alignment of your teeth but not looking for absolute perfection.

You have mild to moderate tooth crowding/spacing.
You want to save on orthodontic treatment and love the idea of doing it from home.

You are commited to wear the aligners as instructed by your assigned dentist.
You can read and follow instructions in English.
Finally get the smile you deserve.
Fnd out if you are suitable today!
GET STARTED NOW