What's stopping people from getting straight teeth with invisible aligners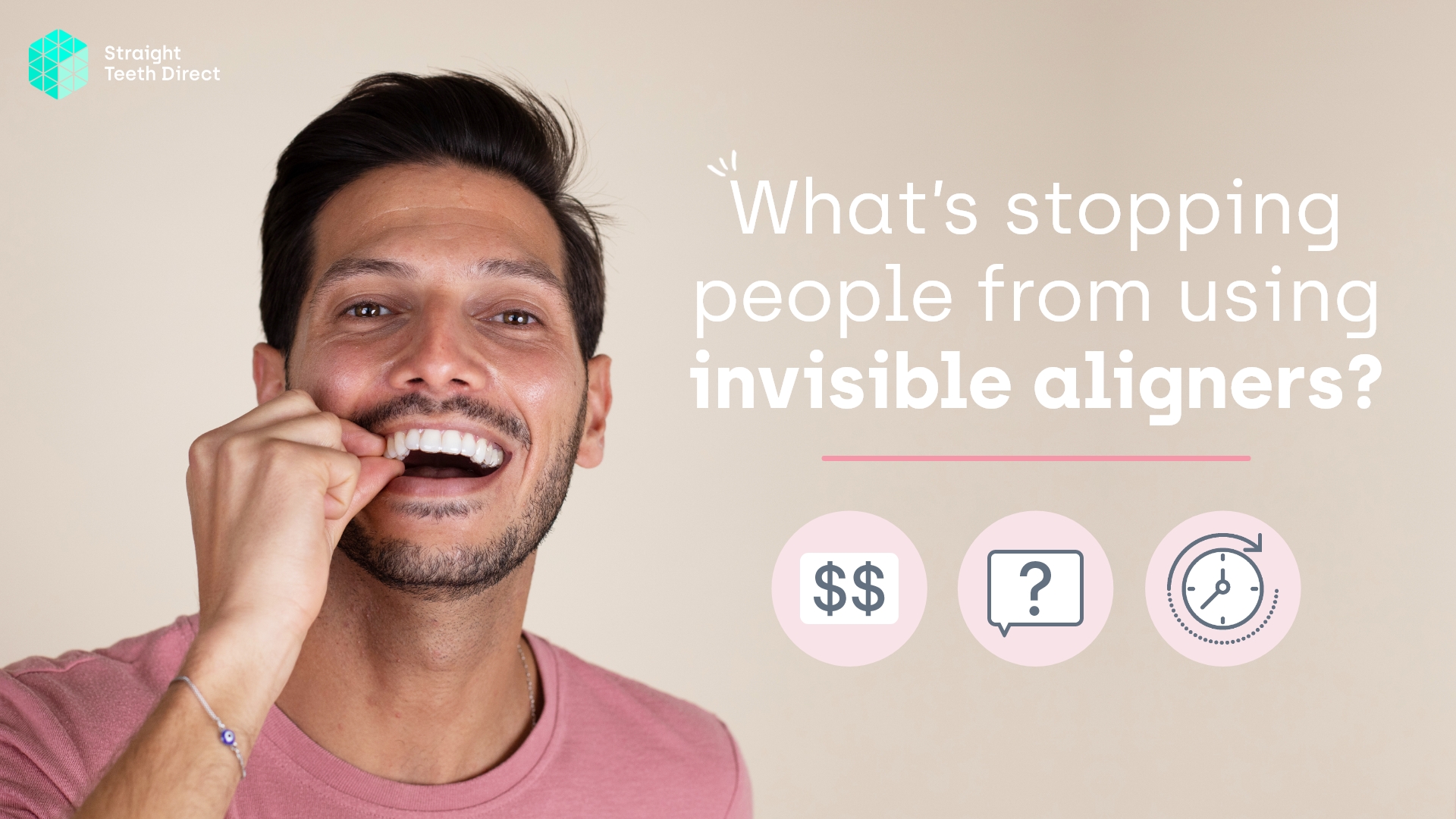 Table of contents
#1 Concerns about aligner cost
#2 People are unaware invisible aligners exist as an alternative
#3 Lack of time or availability for in-clinic aligner appointments
#4 The false premise of teeth aligners being uncomfortable
#5 Straight Teeth Direct's invisible aligners as a solution
Over 70% of adults are affected by malocclusion or crooked teeth. Half of them would consider some sort of orthodontic treatment to improve the alignment of their teeth. Same goes for people with crowded or protruding teeth! Either they choose invisible aligners or other treatment, taking the steps towards getting straight teeth can be difficult, with many issues surrounding cost and practicality. For many, the money they spend on dental treatment will be a considerable part of their earnings or savings. So it's crucial that you make the right decision.
Before you take the leap into a specific model of dentistry, let's explore the main reasons why people are unaware of the benefits of invisible aligners.
#1 Concerns about alinger cost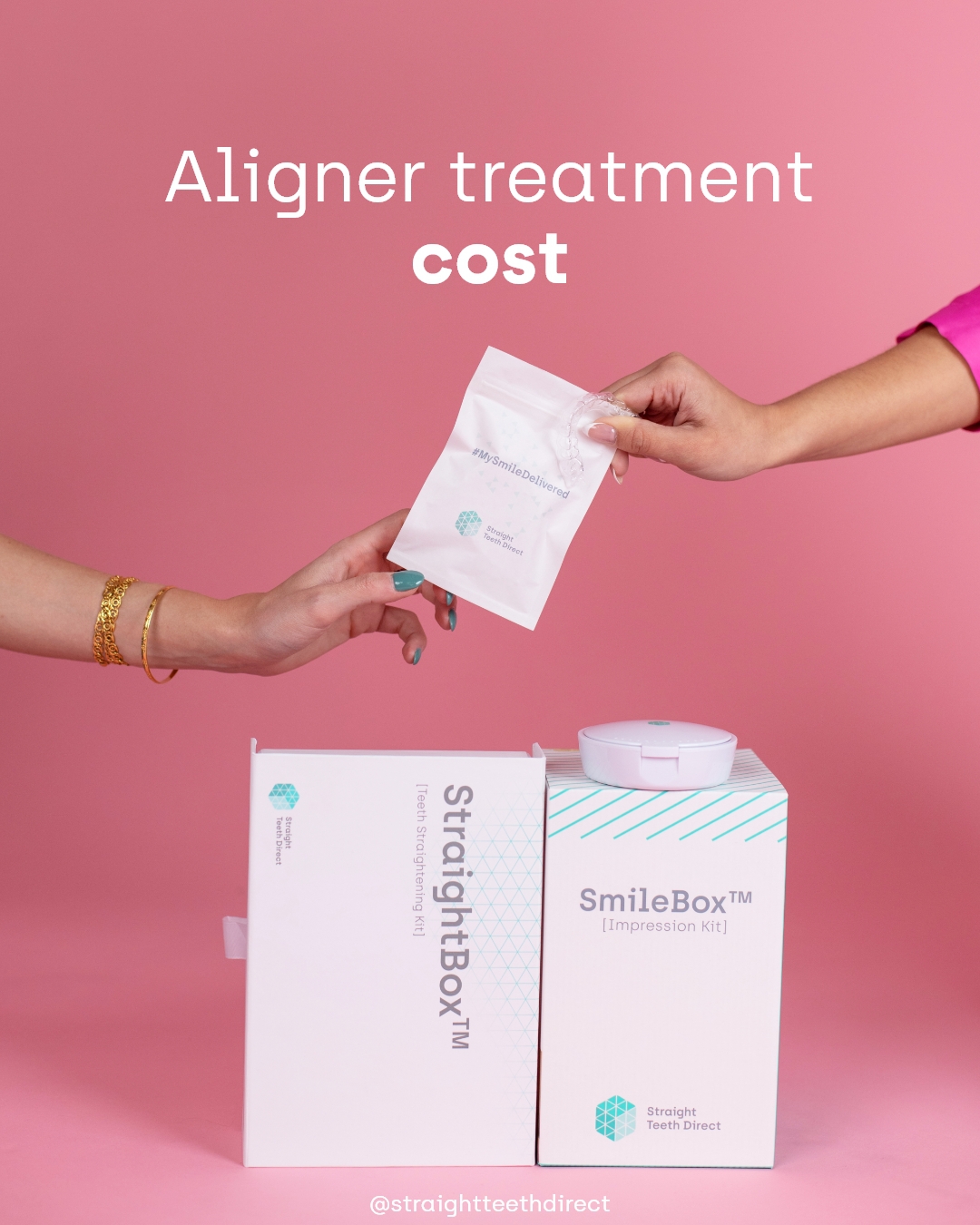 Aligner treatment for both upper and lower teeth with leading invisible aligner companies like Invisalign® can cost all the way up to around £5,500. The high price is largely due to laboratory manufacturing fees. These include the use of various machines such as scanners and 3D printers. The dentist overseeing the treatment also has to consider all fees to cover in their practice. Overheads such as the team's salaries, the cost of equipment and their own time and expertise.
A dental practice is much like any other business; they're offering a service that carries considerable costs. Unlike many other services the cost of the equipment used and the expertise needed can be considerable.
#2 People are unaware invisible aligners exist as an alternative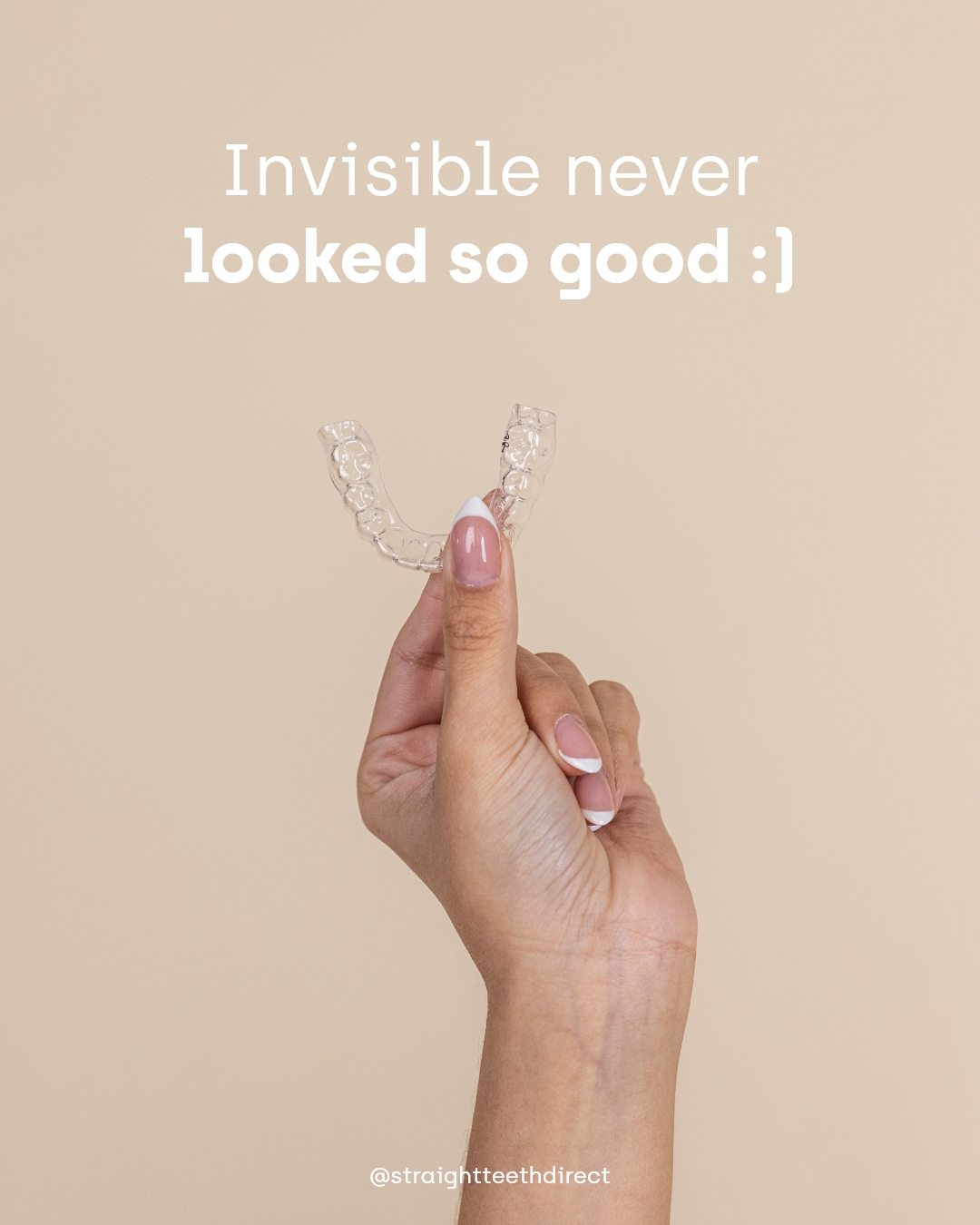 Adult braces are a popular choice, but many reject the idea because they don't want to wear something so obvious-looking such as metal fixed braces. Many people still don't realise invisible aligners are a much more subtle and wearable option.
As mentioned above, as there are high fees involved for dentists with clear aligners, they tend to recommend other orthodontic options such as clear fixed braces or lingual braces. Often people who have gone to see a dentist for invisible aligners end up receiving a different type of braces instead.
#3 Lack of time or availability for in-clinic appointments
Not everyone can attend monthly aligner appointments. Flight attendants, models or actors, just to name a few, can lead to pretty irregular and unpredictable schedules. Not to mention 9 to 5 jobs that are sometimes hard to reconcile with the dentist's availability.
In-office braces require regular check-ups and adjustments, which the regular worker may not be able to accommodate.
On the other hand, online clear aligner treatment offers the flexibility needed to have everything working smoothly!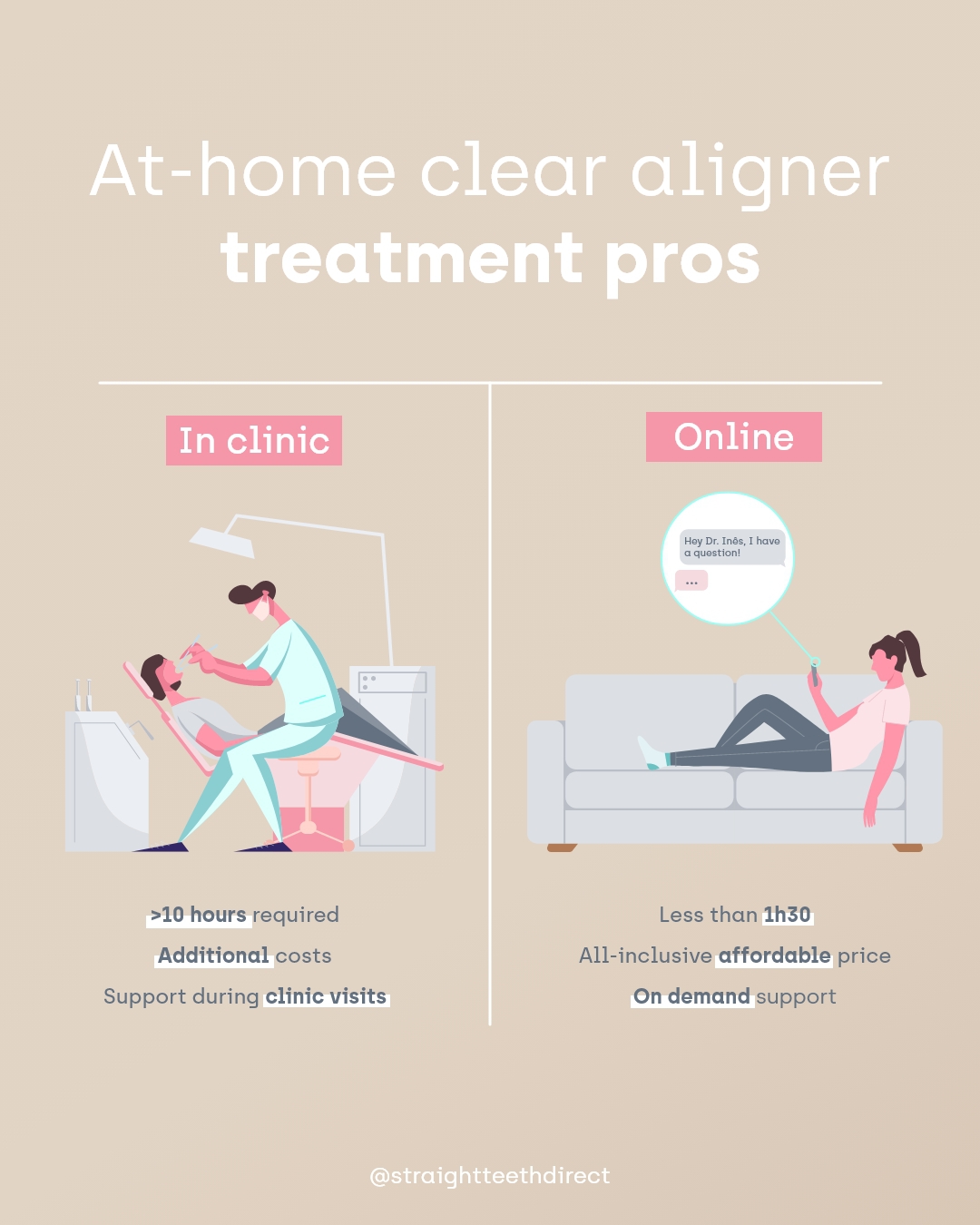 #4 The false premise of teeth aligners being uncomfortable
It's well known that metal braces can be very painful, but the same cannot be said for invisible braces. Aligners may feel odd at first. But by wearing them on a daily basis you will quickly get used to them. Even if you feel some discomfort on day one this feeling soon disappears and you will barely notice them.
Invisible aligners are designed to move your teeth in tiny increments of up to 0.2mm per set over a period of time, usually 2 weeks. These small movements allow for more comfort, as your teeth, tongue, gums, and lips quickly get used to the initially strange or uncomfortable feeling.
Keep in mind that discomfort thresholds are very subjective, so your individual experience will differ from other people in treatment!
#5 Straight Teeth Direct's invisible aligners as a solution
Straight Teeth Direct's invisible aligners online can save you up to 50-70% compared to other options, all at one fixed price regardless of your treatment duration. The aligners cost includes clear aligners for both the upper and lower teeth and a set of removable retainers. You also have the option of paying in one go, or spreading the cost over instalments to best suit you! The following payment options are currently available:
3 instalments over 6 months

Monthly instalments over 8 months

Finance (external and internal options depending on your financial situation)
Teeth aligners are completely invisible, can (and should!) be removed during meal times, won't affect your favourite sport or leisure activities, and fit snugly against your teeth.
Straight Teeth Direct clear aligners are a cost-effective, invisible, comfortable and hassle-free solution for adults anywhere wanting to achieve their dream smile. If you have visited a dentist in the last 6 months and are dentally healthy, remote teeth straightening could be the ideal option for you! Get app-based, dentist-led prescription and supervision of your treatment as well as access to expert support. The process couldn't be easier. 
Too busy to get straight teeth the traditional way? Save time and money by getting started with our free e-consultation and get your confidence back with invisible aligners at home.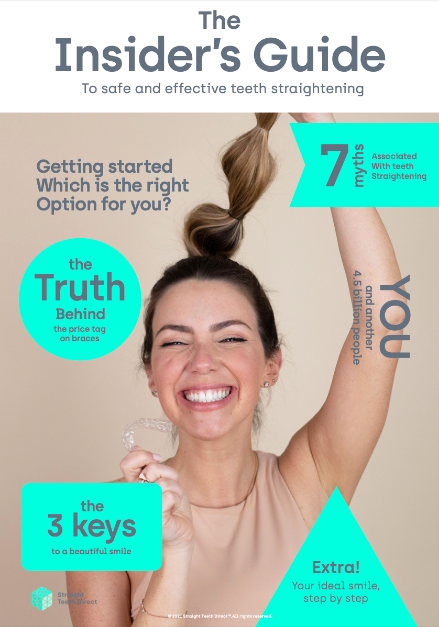 Still thinking about it?
Fill in your email to receive
your free guide!