First month using invisible aligners: Chloe's aligner treatment review – so far!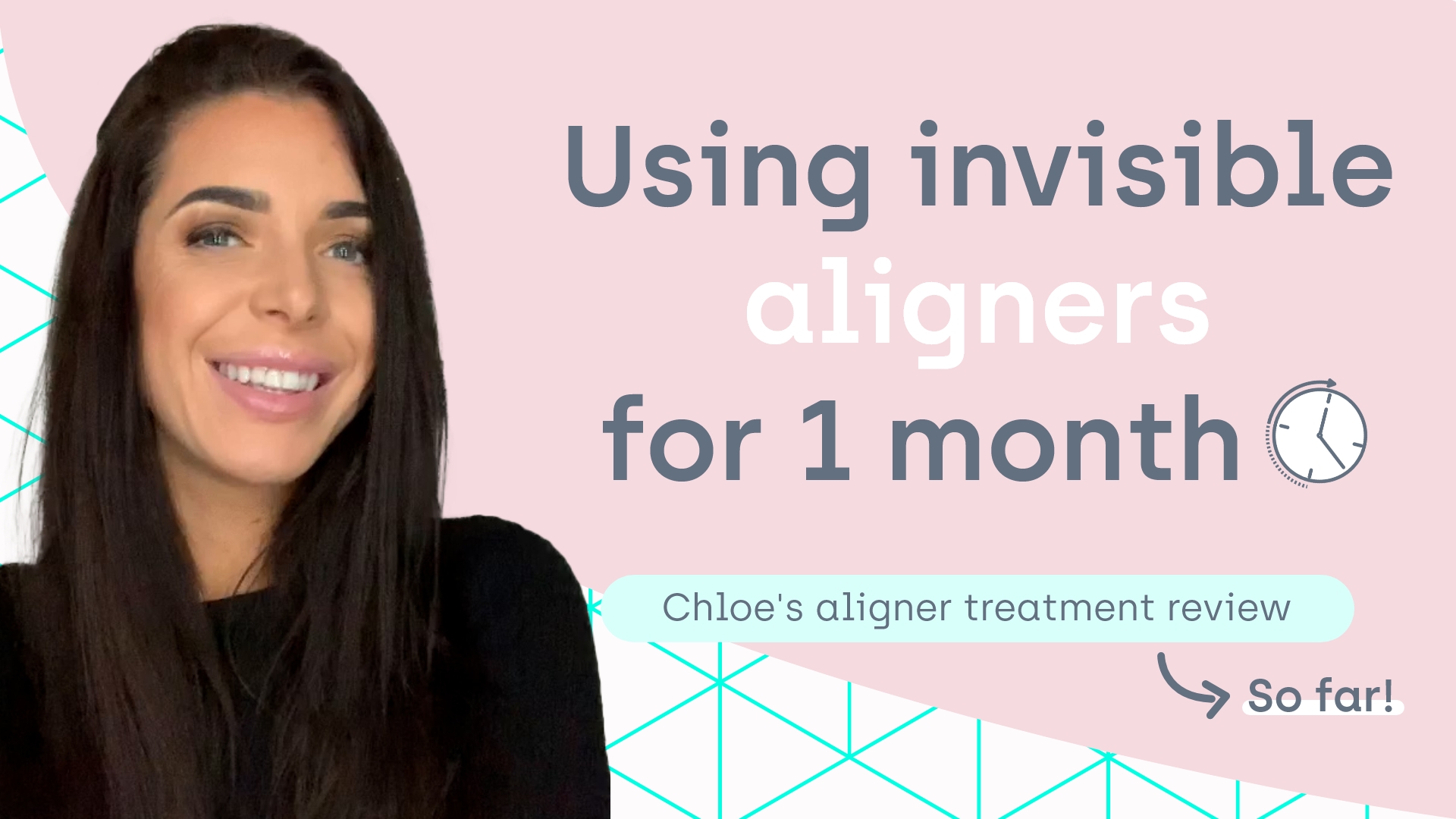 Table of contents
#1 Before using invisible aligners – the research process
#2 How much did Straight Teeth Direct cost?
#3 All in the app – no need for trips to the dentist!
"(…) I've been wearing [aligners] for about a month and I've already noticed a massive difference in how much my teeth have moved."
Who would've said! Only 1 month into using invisible aligners and she couldn't be more positive about her aligner treatment outcome.
Let's dive in Chloe's experience with Straight Teeth Direct™.
#1 Before using invisible aligners – the research process
When researching for remote teeth straightening options, a lot of companies popped out.
What struck Chloe as best about Straight Teeth Direct was that users were happy throughout the entire treatment after choosing removable aligners over fixed braces! Whether they wrote their aligner review after just having started out or after finishing treatment, they were all pleased with the experience and results!
Currently Straight Teeth Direct has more than 700 honest reviews on Trustpilot alone! Carrying an amazing score of 4.7/5. After reading so much about it and of all teeth straightening options available, Chloe surely had to choose Straight Teeth Direct. And she's never looked back since!
#2 How much did Straight Teeth Direct cost?
As most people would, Chloe thoroughly researched all invisible aligners options available, and she did wonder why braces are so expensive. Straight Teeth Direct, on the other hand, came up at £1,350 if you pay in one go. In order to make it even more accessible and affordable, there are indeed other payment options available:
"I like the fact that you could pay either three ways. You could do finance, over three payments or you could just pay in one go. I really liked that they gave you that option."
In the UK and through the NHS, braces are completely free of charge for people under the age of 18. However, for adults, it is not that straightforward. Only if the case is too severe can you get insurance coverage. That is why it is so important to have access to different payment options when starting an aligner treatment!
#3 All in the app – no need for trips to the dentist!
Having her clear aligners delivered to her door was already enough of a bonus, but Chloe was even more amazed by the fact that everything is done through an app – and it's super easy! 
The process started with a free e-consultation to find out if she was suitable for at home teeth straightening with invisible aligners. This was followed by an at-home impressions kit sent in the post. She then received a personalised comprehensive treatment plan and a 3D simulation of how her teeth would look after treatment.
Now that she's in treatment, Chloe has regular in-app interactions with the support team and her dentist. And…YES, there's no need for in-clinic dentists visits with this method.
To top it off, one thing that makes Chloe really excited is the way no one can really spot her aligners:
"(…) you can't even tell that I'm wearing them, a lot of people at work don't even know that I'm wearing braces!"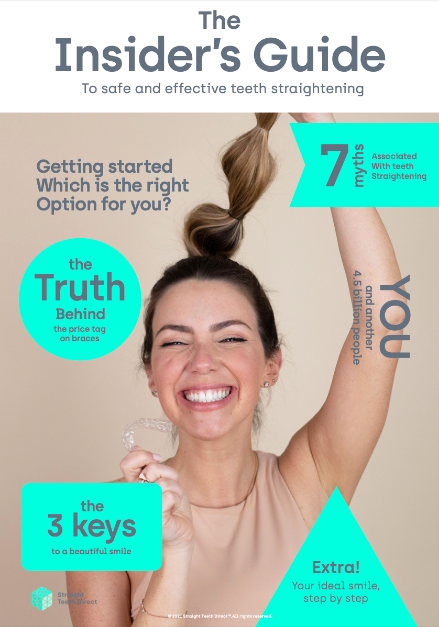 Still thinking about it?
Fill in your email to receive
your free guide!