How to fix crooked teeth with clear aligners | Daria's review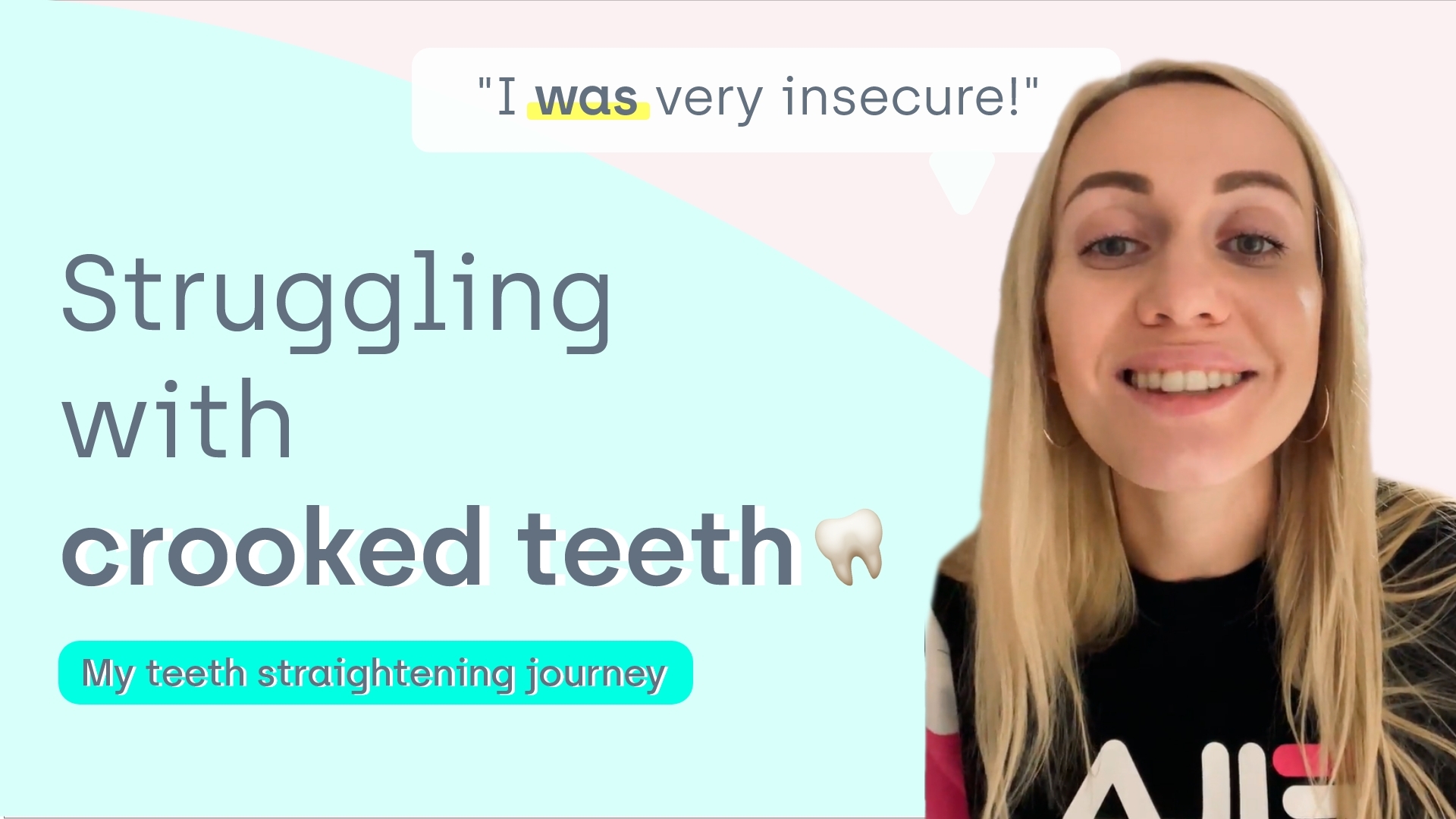 Table of contents
#1 Why choose Straight Teeth Direct to fix crooked teeth?
#2 Straight Teeth Direct free shipping – pretty much everywhere!
#3 Dental monitoring and the teeth straightening app
#4 Comfortable aligners and impressive results
When Daria turned 30, she decided it was time to upgrade her crooked smile but one question kept coming up: "How to fix crooked teeth?". So, after some research, she found Straight Teeth Direct™ and decided to take the plunge with her teeth straightening journey. In her review, she explains why she chose Straight Teeth Direct, how the process has been for her, and what she loves most about her treatment.
#1 Why choose Straight Teeth Direct to fix crooked teeth?
All her life, Daria has been self conscious about smiling with her crooked teeth, so when it came to finally upgrading her smile, she did some thorough research. There were several options available to her, but Straight Teeth Direct took the cake when it came to value for money. The all-inclusive, fixed price includes all the clear aligners, professional support, monitoring and other products needed to straighten teeth from home, as well as a free set of retainers after treatment.
#2 Free shipping and guaranteed teeth straightening results – anywhere in the world!
One thing that Daria was worried about was her location. She lives in Moldavia and other remote teeth straightening companies don't ship there. Luckily, Straight Teeth Direct provides free shipping to almost anywhere in the world. This made it the perfect choice for her, but also for anyone who travels for business or digital nomads. For each treatment stage, a small parcel is delivered with express shipping (where available) containing everything Daria needs to achieve her smile goals.
Another thing that Daria loves is that every aligner treatment stage is protected by solid guarantees. These guarantees cover each treatment stage: guaranteeing her suitability, dental impressions, and final treatment result as agreed upon in her comprehensive treatment plan. This way she can rest assured that her best smile is in good hands.
#3 Dental monitoring and the teeth straightening app
Remote treatment also means remote support and no clinic visits, a very convenient but also very different method to traditional dentistry! The service and customer care really exceeded her expectations. The teeth straightening app connects her directly to her assigned dentist and the support team. The answer to any question is only a click away. This is also where she completes reviews on her treatment progress.
Every month, Daria uploads some pictures of her teeth from different angles. Her dentist can then monitor and compare her progress to the digital model. Based on this, the dentist orders her next few invisible aligners and they are promptly manufactured at the Straight Teeth Direct clear aligner facility and delivered straight to Daria.
#4 Comfortable aligners and impressive results
After starting her at home aligner treatment, Daria wishes she had started sooner. Her clear aligners are easy to use and comfortable to wear, nothing like painful fixed braces. They are also completely invisible, so nobody can tell she's actually wearing them. All they can see are the impressive results. With 85% of her teeth straightening journey completed, Daria couldn't be happier with her progress. And now, she can't wait for the finishing touches of her dream smile!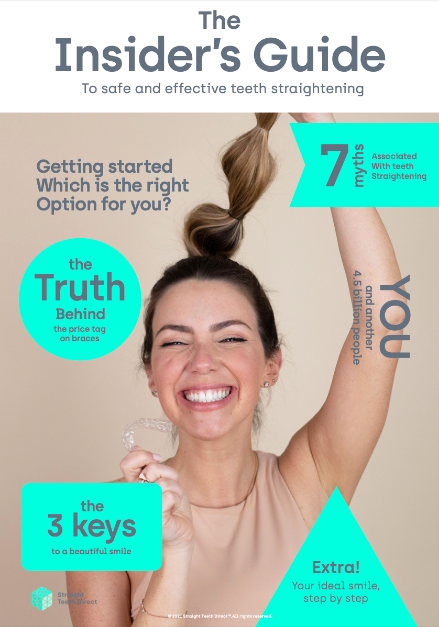 Still thinking about it?
Fill in your email to receive
your free guide!