Clear aligners treatment can actually be comfortable! Vicki's review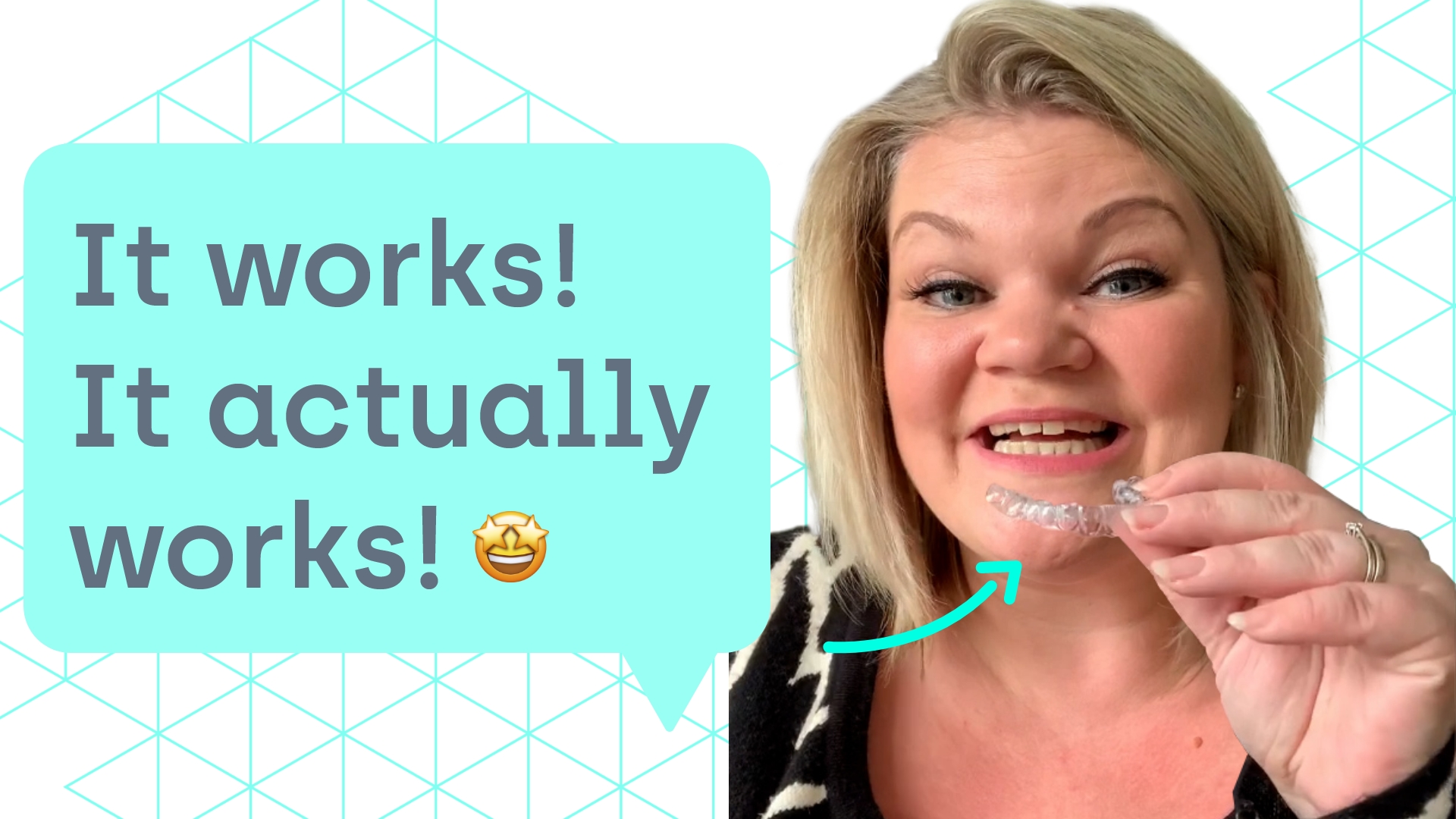 Table of contents
#1 Vicki's video review
#2 Research, research…and more research into clear aligners treatment!
#3 The best part? Aligners quickly become part of your daily routine
For Vicki, the most important thing when starting her clear aligners treatment was to have a comfortable teeth straightening experience. Now, more than halfway through her clear aligners treatment, her teeth are so much straighter already! 
#1 Vicki's video review
#2 Research, research…and more research into clear aligners treatment!
There are a lot of teeth straightening options with invisible aligners out there, so Vicki made sure to do a lot of research before finally choosing the best invisible aligner company for her needs: Straight Teeth Direct™. 
"I did a lot of research before choosing Straight Teeth Direct and the reason I went with them is because they answered any queries that I had almost straight away. And that really put my mind at ease."
She had a lot of questions, and the Straight Teeth Direct support & clinical teams were always there to answer almost straight away. Although they've been on the market for over 15 years, invisible aligners are often seen as a brand new and little-known alternative to other teeth straightening options. Fully remote aligner teeth straightening treatment is even less known, so getting detailed answers to your questions is important before trusting the company. 
#3 The best part? Teeth aligners are comfortable and easy!
Vicky receives aligner deliveries to her door and completes monthly reviews with her assigned dentist through her Straight Teeth Direct app account. That's right, her entire treatment is professionally monitored to ensure she's on track and gets the aligners she needs – straight teeth, no dentist trips!
The cherry on top? Using clear aligners is so comfortable and easy that Vicki doesn't even know they're in half the time. They're also easy to put in and take out (it only takes about 2 seconds) whenever she eats, drinks anything other than water, or brushes her teeth. In fact, she has gotten so used to wearing the aligners for 22h a day, it even feels strange not having the clear aligners in.
For Vicki there's nothing more to add than: "It works, it actually works!"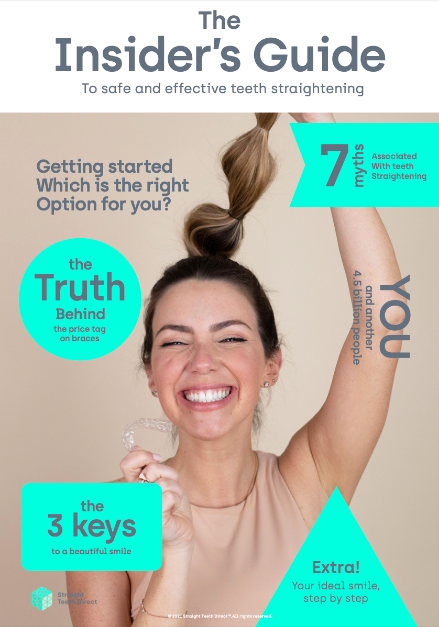 Still thinking about it?
Fill in your email to receive
your free guide!