Getting an affordable smile at home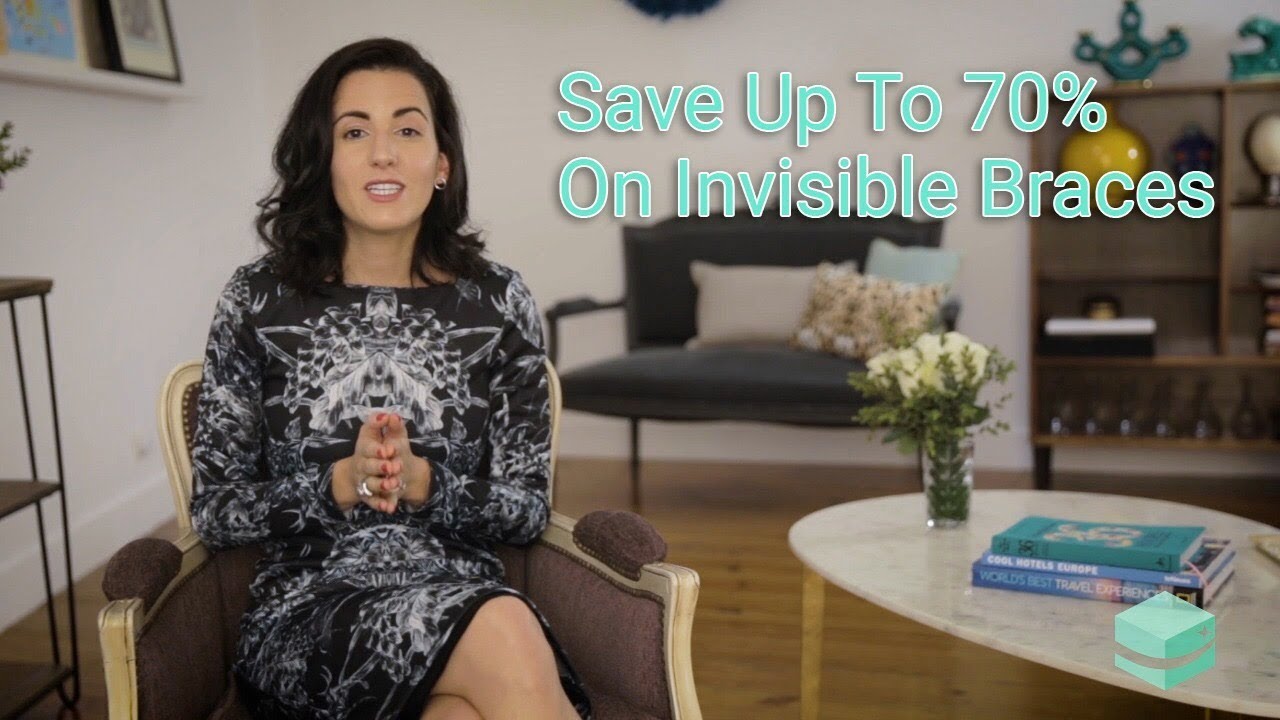 Are you looking to get an affordable smile but don't know where to start? Straight Teeth Direct™ is the answer you've been looking for! In this video, Lucie outlines how we can ensure you get the smile of your dreams from the comfort of your own home, all while saving up to 70% on the in-clinic price.
Depending on where you live, invisible aligners can cost between £3500 to £8000, which is more than what most people even spend on their holiday. With Straight Teeth Direct™, you can get the best quality aligners delivered right to you, all at a fixed price of only £1650.
Not only will you save money on these aligners, but this method also allows you to save time and get better insights into your progress. You won't have to go from clinic to clinic to ask for quotes to get the best price. With Straight Teeth Direct™, you will know upfront how much you'll spend, as the price is fixed and doesn't have any hidden or unexpected costs.
Want to see a roadmap to your new smile? Here are the three steps you'll take:
#1: Free e-consultation
This first step replaces the traditional consultation and is completely free.  You will send photos of your teeth via the app and they will be reviewed by an experienced dentist, who will assess if you are suitable for the treatment.
This doesn't require any obligation or commitment and is here to make sure that you can start your affordable smile treatment. Often the results will be provided on that same day.
After receiving your results, it's completely up to you to decide if you want to continue with the next treatment step or not.
#2: Your SmileBox™ impression kit
The second step of the process starts with the order of your SmileBox™. For only £69, you will get this impression kit at home, which contains everything you need to send your dental moulds back to the lab.
This step is actually worth over £150 if you break it down.  Each SmileBox™ comes with an impression kit, a 3D smile simulation video of what your teeth will look like after the treatment, and your treatment plan, tailor made to your unique case by your assigned orthodontist. This is again so you know exactly what to expect. The great thing is you're still not obligated to go ahead with the full process if you don't like the look of your treatment plan (though we're confident you will love it 😉 )
The box also includes the postage service to and from your home, so you won't have to spend an extra cent to get your affordable smile. Just follow the simple instructions in the Impressions Manual and let us do the rest. Simple!
#3: Straight Box™ – The last step to reaching your affordable smile
Once you have reviewed your expected results and have chosen to continue with your treatment, you will begin the final step to getting an affordable smile: ordering and receiving your StraightBox™ at home.
To make sure you feel comfortable every step of the way, a vetted orthodontist will be appointed to your case, who will give you recommendations and will provide feedback on your aligner fit and supervise your entire treatment. This way, they can make sure your teeth are moving according to the treatment plan and your progress is fully tracked through the app.
The treatment has a fixed cost and 3 different payment plans are available.
You can choose to pay the full amount of £1650 in a single instalment.
You can pay in 3 instalments, where you pay £589 upon order and other two £589 instalments over the next 5 months.
Or if you prefer, you may choose to pay £499 upon order and then you can pay £169 monthly, for 8 months.
No matter the payment method you choose, there are no credit check requirements (apart from the extra finance plan offered to UK residents), which means that everyone is suitable to split the costs. As if that weren't enough, this is an all inclusive price with no hidden costs! Whatever it takes to achieve your dream smile, even if changes happen along the way, you won't have to pay extra.
The aligner treatment also comes with a set of complimentary removable retainers for you to use once you finish your treatment. We want to protect your new smile, so the retainer will make sure that your teeth don't move back to a crooked state!
All of this is included in the Straight Teeth Direct™ treatment plan, as well as shipping, all your invisible aligners and even the support given by the dental team. It may sound too good to be true, but we've helped thousands of people reach their smile goals across the world (in 60+ countries) and intend to keep on straightening!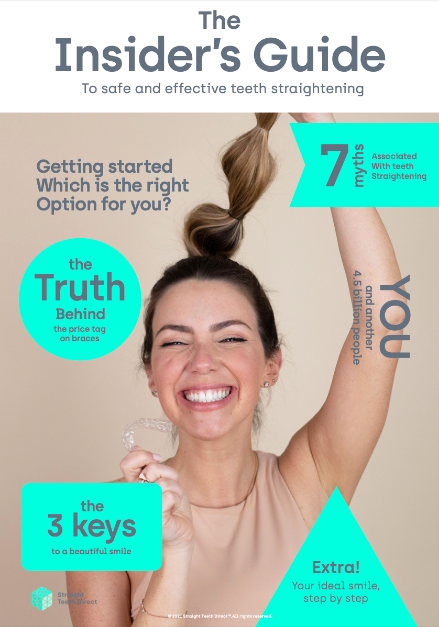 Still thinking about it?
Fill in your email to receive
your free guide!