Finally get your dream smile.
The most advanced cosmetic teeth straightening without the hefty price tag.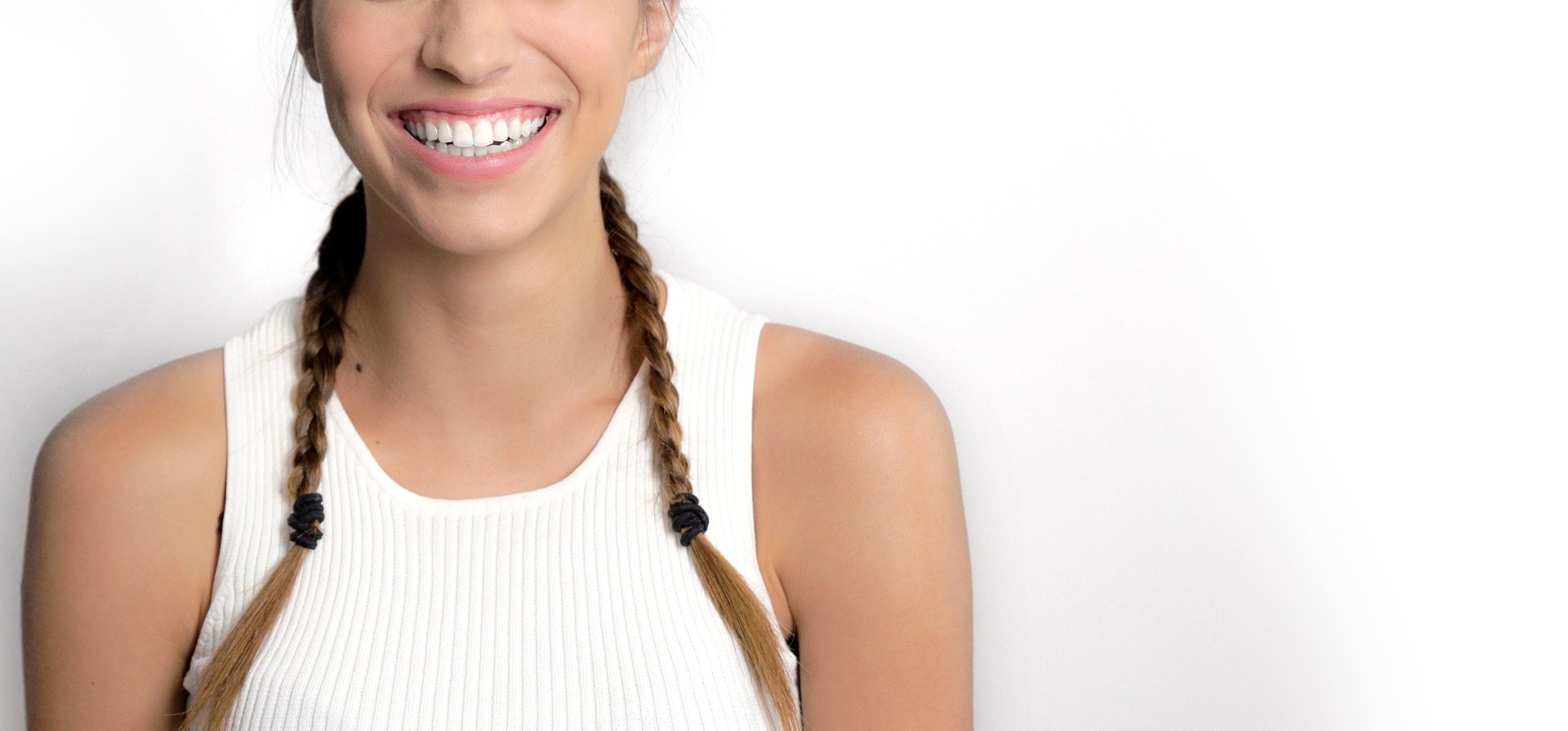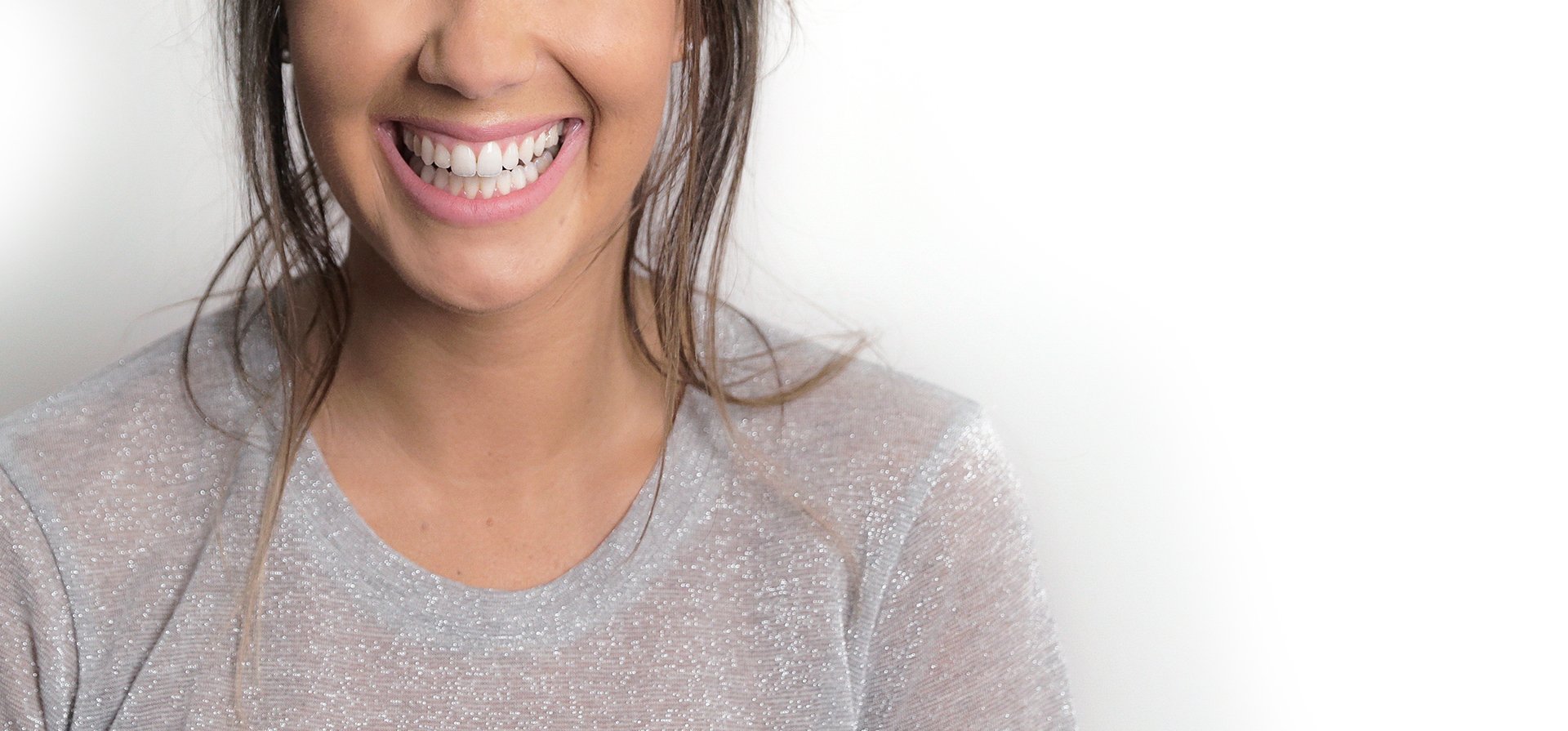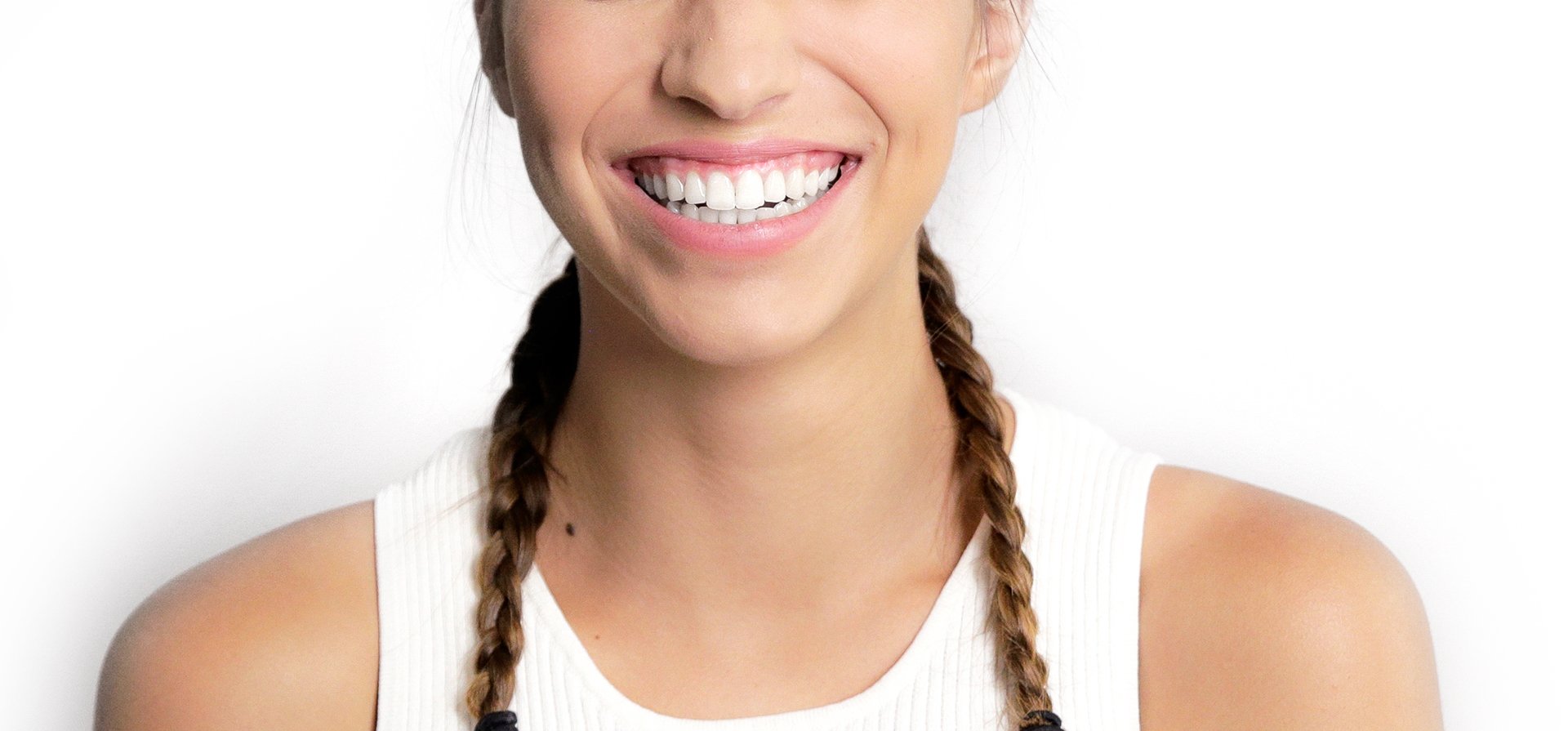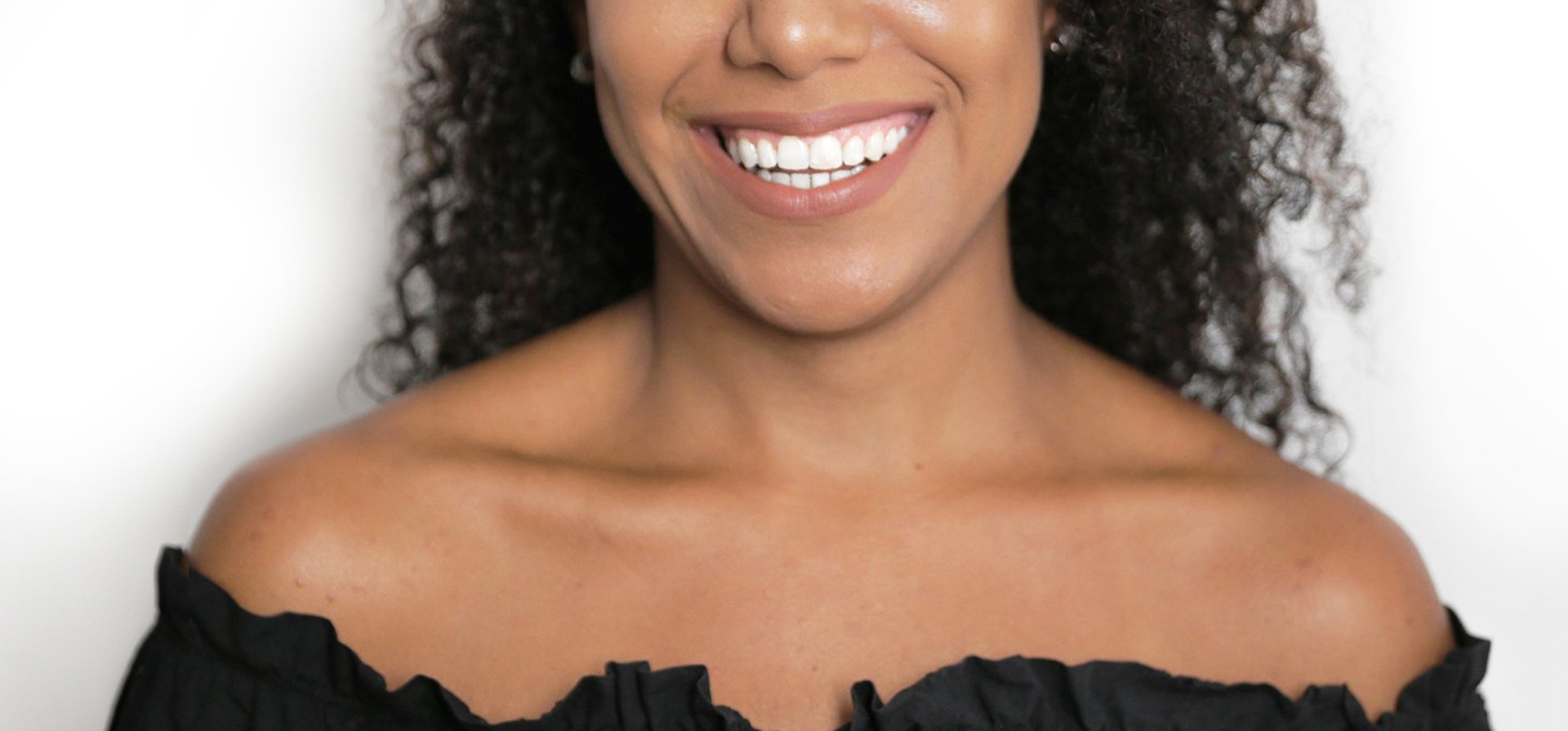 Getting straight teeth has never been easier!
Straight Teeth Direct™ brings the orthodontist to your screen and ships the invisible aligners to you at a fraction of the cost.
Mould it. Align it. Love it!
1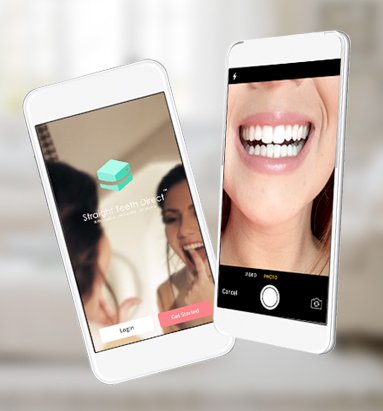 Virtual Consultation
Submit 5 photos of your teeth and answer the simple guided quiz to receive your professional opinion. This stage is completely free with no obligation, it allows you to quickly know if aligners at home are adapted to you.
2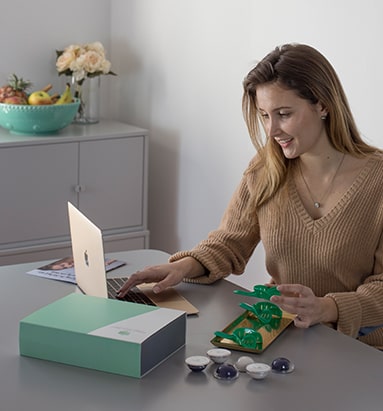 Peek into your new smile
For 47€ you can then order your SmileBox™ (impression kit) and take moulds of your teeth at home to view your straight teeth plan. This stage is to make sure you are 100% happy with the predicted results before you commit further.
3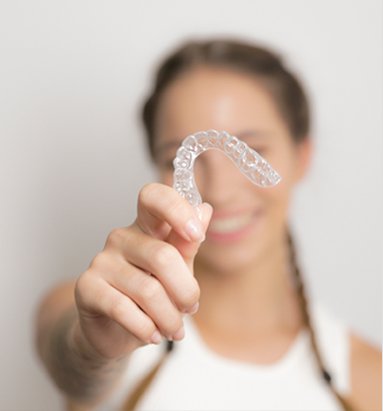 Professional results – At home
You then choose one of the the 3 easy payment options (from 170€/month) and get your custom made aligners delivered to you. You'll be supervised by your assigned dentist to make sure you end up with a smile you love.
Why It Works
Start seeing results in 90 days!
(Average treatment 5-9 months)
With Straight Teeth Direct™ your entire journey is supervised by a team of experienced doctors and smile coordinators. We've innovated to bring the highest quality aligners to your door and guarantee you achieve your smile goals or your money back.
WHO WE ARE
MY GUARANTEES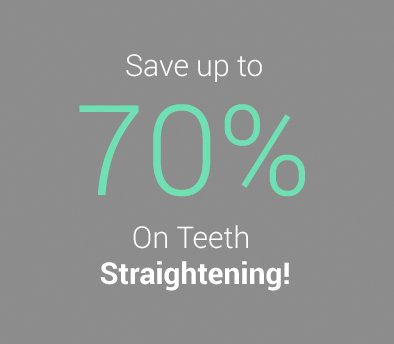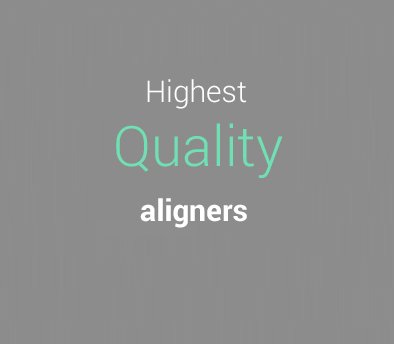 Real Results - Real Fast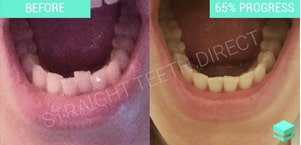 Joanna
Month 6
"No one notices I'm wearing aligners! I just can't wait to see the final result".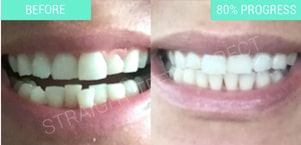 Katie
Month 6
"I've found the whole transformation incredible, little effort and fast results and all for a fraction of the cost that I'd been quoted elsewhere. I thought going for the lower cost option maybe wouldn't give me quite as good results but it's clear to see that's not the case."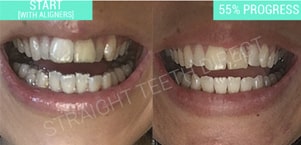 Hayley
Month 5
"I'm just over half way through my treatment and have already noticed a massive change in my teeth. I am now confident with my smile and can't wait to see the end result."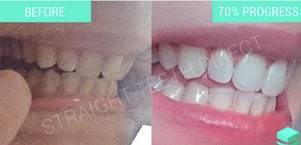 Elina
Month 6
"I never knew how easy it would be to get straight teeth! My progress so far has been wonderful and I smile now all the time."
No Hiding.
More Smiling.
Your new smile starts here! Reveal the best version of yourself and boost your self-esteem with a confident smile. The only time you'll look back on Straight Teeth Direct™ is to see how far you've come.
Check if we ship near you

>