Join the Maintainer Plan – 150€ or £139 / year
 Protect your investment and keep your smile straight
Get fresh new retainers every 6 months to keep your teeth straight
 In the event your teeth moved – get upto 3 sets of aligners to straighten your teeth again
 We keep your 3D files on the system so can create new sets for you at any point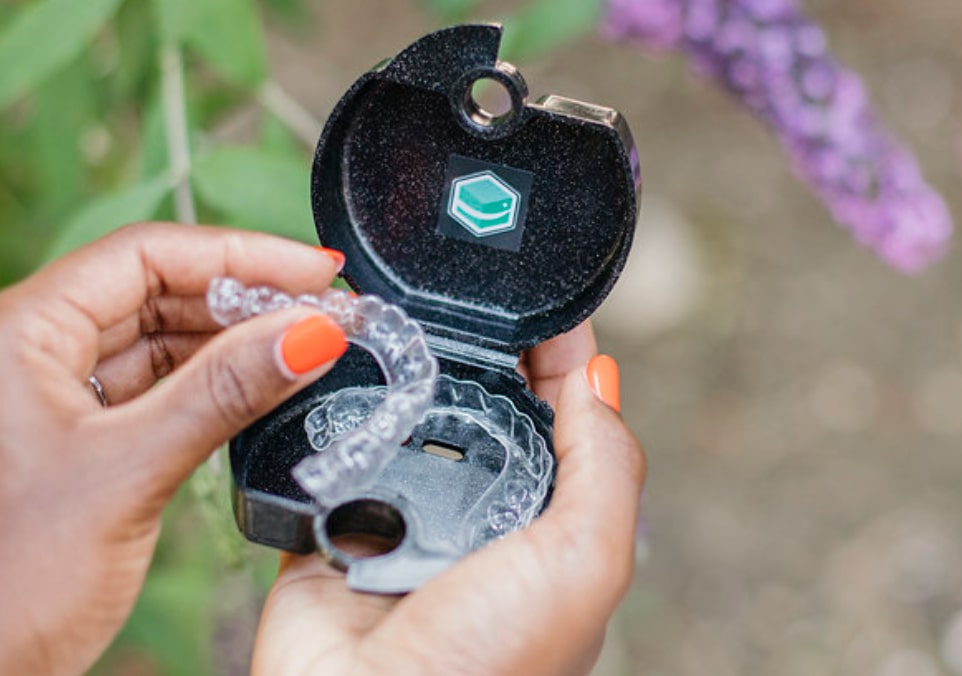 FAQs
Why join?

Over time retainers become loose and so can allow the teeth to move slightly; they can also become cloudy and not feel fresh in your mouth so not ideal hygienically for you to wear like your toothbrush that you change periodically.

Everyone can lose their retainers and if you don't have a back up plan it becomes more expensive or require you to take new impressions and get delayed and put you at risk of your teeth moving back.

Brand new retainers in the ideal position keep your smile straight and fresh, by preventing any unwanted movement, and can also serve as whitening trays to keep your smile white too.

How to join?

Simply let us know that you're interested via your account's message tab and we'll send you the link to join.

How much is it?

For European and Rest of The World residents: 150€ / year

For UK residents: £139 / year

If you join 60 days after the end of your treatment there is an extra fee of 99€ / £89 on top of the regular cost for the first year.
T&C
Cost of membership is 150€ / £139 if you within 60 days of completing your treatment. If you decide to join later there will be an additional fee of 99€ / £89 on top of the normal fee for the first year.
You will receive a fresh new set of retainers every 6 months and upon renewal. The first set will be posted to you straight after joining, then 6 months after and upon renewal of your membership 6 months later.
You can cancel anytime by giving us written advance notice (email or app message) – 2 months before automatic renewal.
Each retainer is guaranteed against breakage from normal use for 3 months from date of receipt. It is not intended as a replacement for a teeth grinding splint / bruxism treatment which requires a thicker appliance.
These retainers are made from the digital scan of your teeth held by the laboratory giving you the extra convenience of not needing new impressions.
If you have major dental work done such as veneers/crowns/bridges/implants or had a fixed retainer inserted or cosmetic bonding done then you will need new impressions to update the new shape of your teeth and mouth, as your old digital models won't be accurate. There is a cost of €79 / £60 to cover new impressions to be sent to you and then returned and scanned by the lab. This cost covers a second repeat impression if needed to get an accurate capture.
Your Maintainer Plan also includes up to your last 3 aligners (upper and lower) if your teeth have moved from not wearing your retainer.
If you want to order any extra sets of retainers you can do for an extra 99€ / £89 a set if you're on the membership (or 200€ / £189 if haven't joined the membership). Retainers are only available as pairs so you can choose to receive 2 of the same arch or a set.
These retainers are made exclusively for your use and it is your responsibility to maintain your dental health.
Subject to a fair use policy – The Maintainer Plan works if you can prove from photos that your teeth have moved back and for a maximum of 3 aligners per arch within a 12 month period.