Home teeth straightening: peek into the journey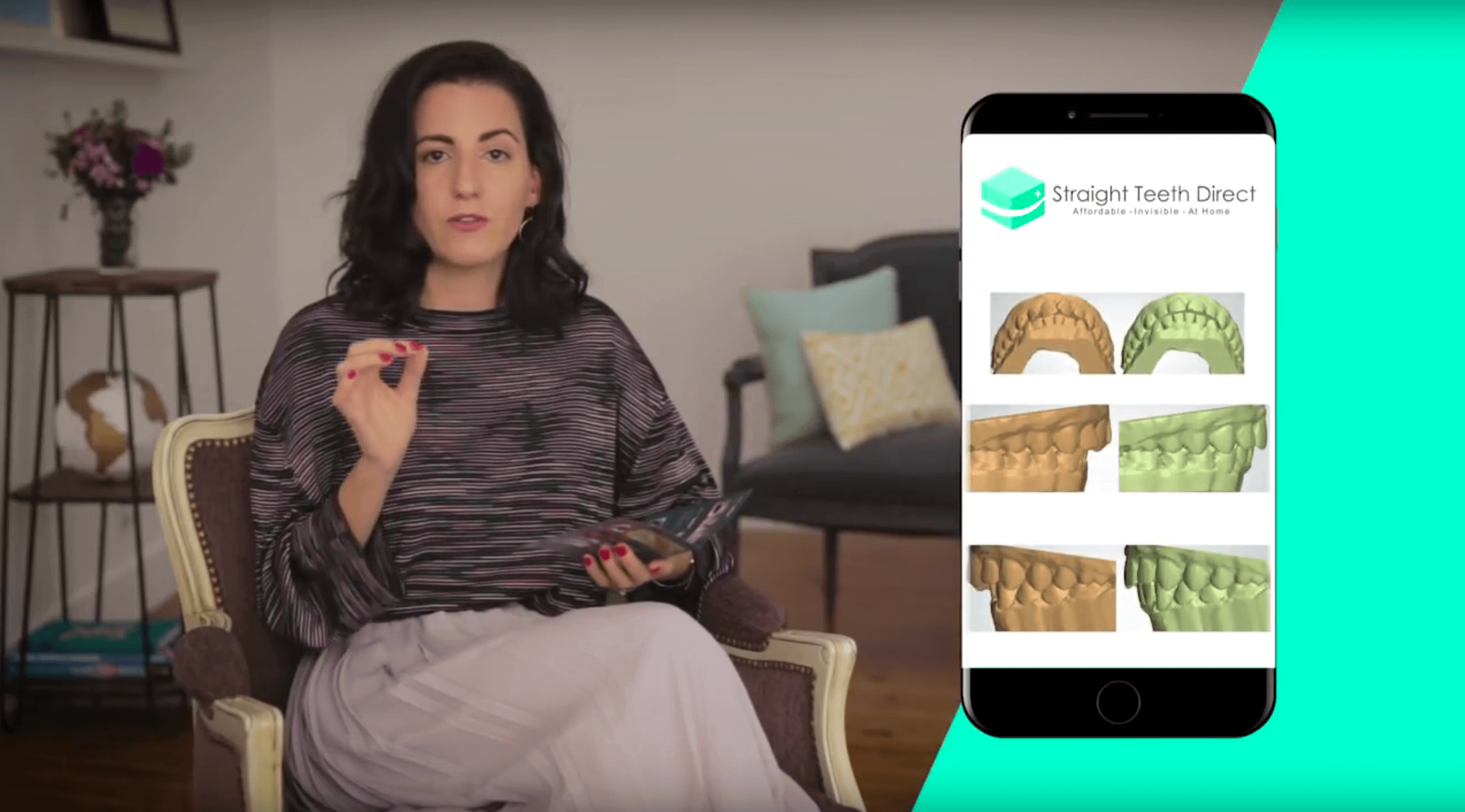 Starting with home teeth straightening is a serious commitment, so here is a break down of the process so you know what to expect from this journey. It's a very simple process that is accessible to almost anyone.
#1 Starting with home teeth straightening
Your journey will start with an assessment to check if you're suitable for home teeth straightening with invisible aligners. This first step is actually free and simply requires you to send photos of your teeth and answer a questionnaire so you can get an answer on whether or not your teeth are viable on that same day.
Simply follow the intuitive instructions to complete this step in just a few minutes.
#2 Getting your impression Kit
After that, if you're found suitable, you can order an impression kit and this is called a SmileBox™. This stage costs 47€ and also includes the postage to and from you and your treatment plan and prescription. Upon receiving your kit,  you will need to take moulds of your teeth. This is a very simple and fun process according to what many of our users reported.  Your moulds will then be 3D digitised at the lab to create a simulation of your smile, showing you how they look and how they will look after the treatment.
#3 Choosing the payment method
After reviewing your expected results, if you choose to proceed with the process you will be directed to the payments page. We want to make sure that you feel comfortable, so you can choose between 3 different payment plans.
There's the option to pay the entire treatment in full, in 3 instalments or pay monthly. It's totally up to you and what better fits your reality.
#4 Getting your teeth moving
Once the payment option is chosen, we will start to put together everything you need to start with the home teeth straightening process. You will receive all the instructions needed, your starter kit and your invisible aligners. The aligners are super transparent, and comfortable making them almost unnoticeable. You can see in the video how they look.
You will use a different set of aligners every 2 weeks and slowly your teeth will start moving to a straighter position. Usually, the average treatment duration is 5 to 9 months and you will be able to see results in just as little as 90 days.
Throughout all these steps, you will be able to check in with your assigned orthodontist for your reviews and to make sure that your teeth are moving accordingly. Within the app, you can ask all your questions and have the reassurance of a professional throughout your home teeth straightening journey.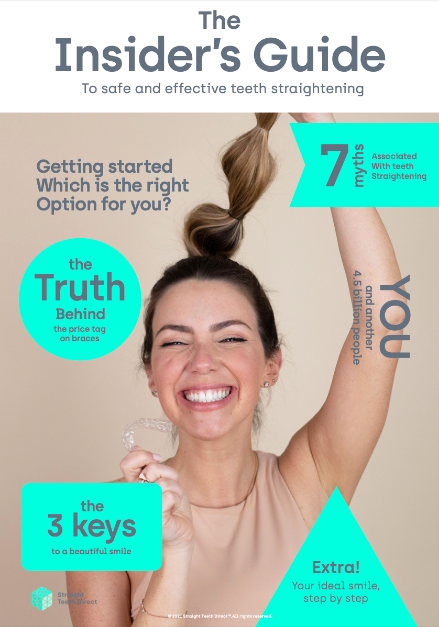 Still thinking about it?
Fill in your email to receive
your free guide!