Her teeth changed during pregnancy! | Clear teeth straighteners review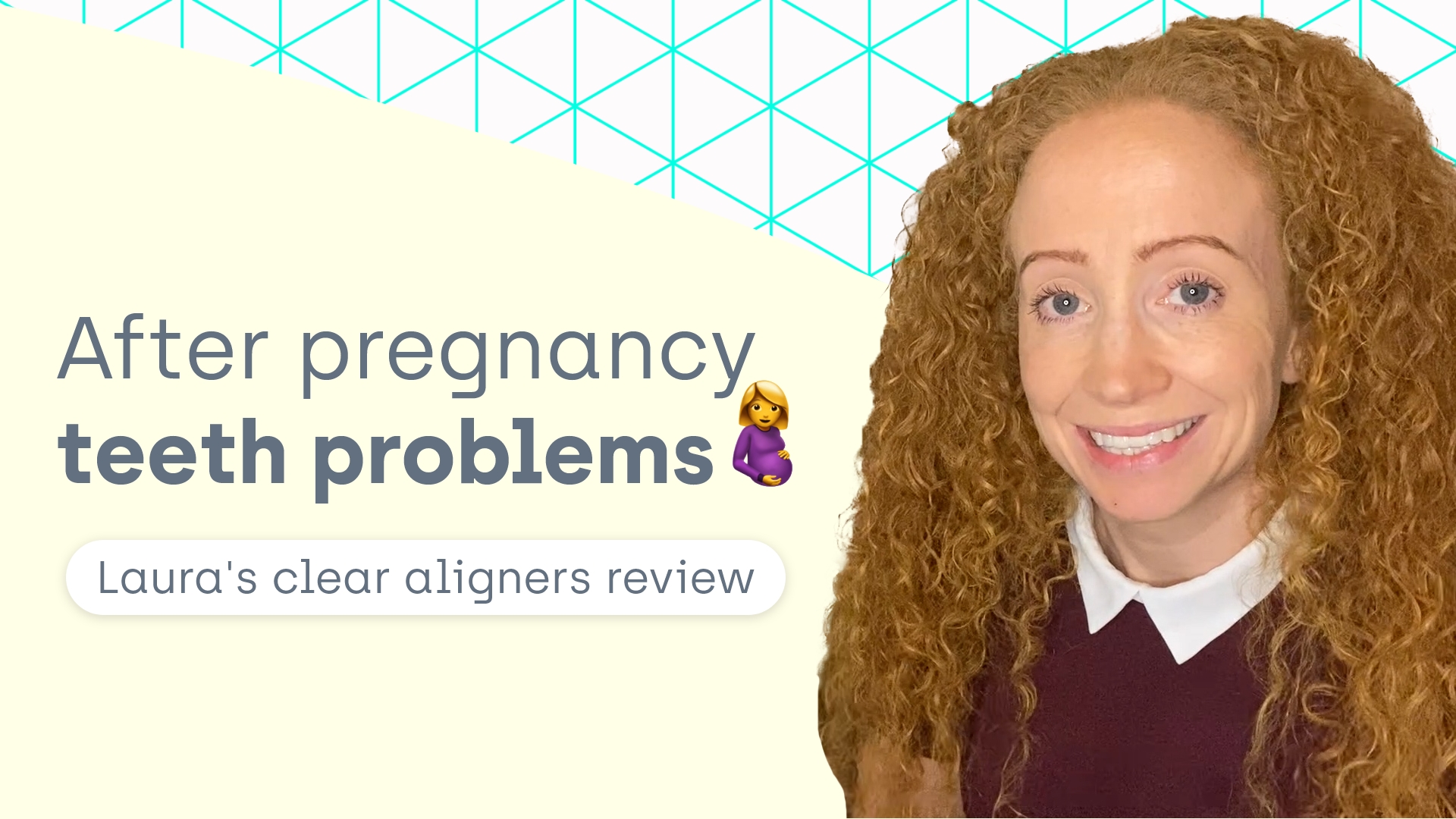 Table of contents
#1 Why pay more than necessary for clear teeth straighteners?
#2 A busy mum with no time for regular dentist visits
#3 Aligners that suit your lifestyle
"I started looking into getting my teeth straightened when the bottom teeth started to cross after pregnancy"
Did you know that tooth position can change during pregnancy? Well, post-pregnancy teeth problems were the reason that Laura started looking into teeth straighteners, as her teeth had suddenly become crooked. 
#1 Why pay more than necessary for clear teeth straighteners?
"The dentists were quoting me in about 3.5k to 4k for a bottom aligner. Straight Teeth Direct quoted me a third of this price…for bottom and top!"
Before beginning treatment to get straighter teeth, Laura researched the available in-clinic options. With dentist fees averaging between 3.5k to 4k £ for expensive braces and bottom aligners only, she found that Straight Teeth Direct™ was clearly the better option: cosmetic teeth straightening to address her full smile – both bottom and top teeth, as it should always be – and all that at only a third of the price!
#2 A busy mum with no time for regular dentist visits
As a new mum, the Straight Teeth Direct remote model is very handy for Laura, as there are no monthly in-clinic appointments to pick up her invisible braces to straighten teeth. Before starting treatment, she was able to do her teeth impressions at home with the guidance of her digital dentist. Straight Teeth Direct invisible aligners at home are also delivered straight to her door in stages, meaning Laura can achieve her dream smile from the comfort of home!
Of course, it's important to ensure the treatment is going according to plan. That's why her progress is monitored monthly by a group of expert digital dentists via the innovative app platform. All Laura needs to do is upload some pictures of her teeth and aligners for her progress to be compared with her treatment plan. Her next aligners are then produced accordingly. 
This in-app solution for teeth straightening with invisible aligners also helps Laura keep track of her progress, as all her records are safely stored. When it's time for another review, she receives a message from a smile coordinator, making it so much easier than in-clinic options.
#3 Aligners that suit your lifestyle
"[The invisible aligners aren't] fixed, so if I do want to have a day off that's totally something you can do."
For Laura and her post-pregnancy smile, the best thing about using invisible aligners is that she can take them out whenever she needs to. She can eat whatever she likes, whenever she feels like it and still maintain optimal oral hygiene. These teeth straighteners really do suit her lifestyle.
That being said, the aligners are so comfortable and easy to use that it's strange when she's not wearing them. Laura is only four months into her treatment, but the aligners are already making her feel confident in her smile!
"I just want to say: Thank you Straight Teeth Direct for giving me back my smile!"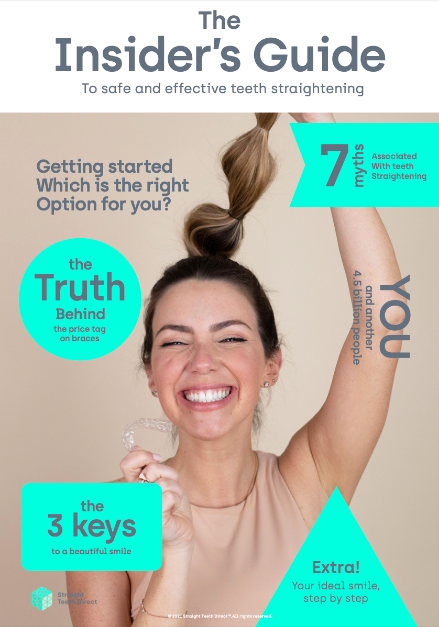 Still thinking about it?
Fill in your email to receive
your free guide!