Get your teeth straightening kit in store: Straight Teeth Direct™ offline
PLEASE NOTE: Following an exciting year of display across Europe, the Straight Teeth Direct display is available at Smartech on the Lower Ground Floor of Selfridges on Oxford Street, London.
Please note the other stores no longer stock the impression kits from Straight Teeth Direct.
Of course, all Straight Teeth Direct services will continue online with free express shipping to your doorstep at Europe's most affordable price for cosmetic orthodontic treatment using invisible aligners.
Now you can get your teeth straightening kit in store! That's right, join Straight Teeth Direct™ at Smartech locations all over Europe for the full in store experience. You'll be able to have a look and feel of the aligners, or even buy your SmileBox™ right then and there!
Ready to come find us? Here's what to expect once you find the Straight Teeth Direct™ display…
#1 Have a touch, have a feel
Once you've spotted our display, currently at Smartech in some of Europe's most premium department stores,  not only will you get insight into what your own teeth straightening journey could look like, but you'll also be able to touch and feel the smooth, clear, 3D printed surface of a pair of aligners – similar to those who have straightened and beautified thousands of smiles all over the world. Take a close look at them, pick them up! It's your own sort of try before you buy experience.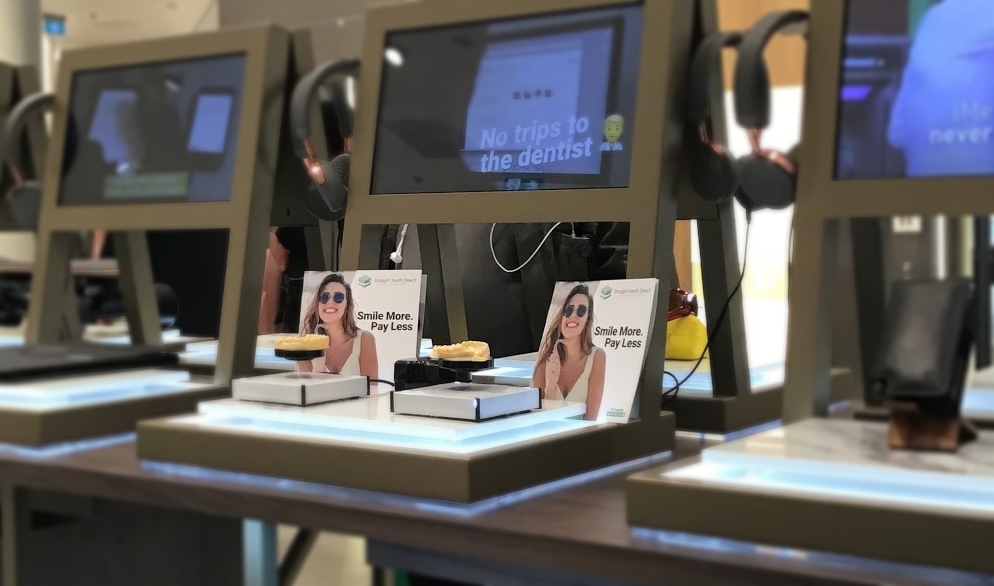 #2 Free Brochure
Everyone likes reading up on a piece of new kit before they invest, so why should state of the art teeth straightening be any different? This brochure contains info you can take with you, getting straight to the nitty gritty with details on pricing and the treatment procedure. You'll also find details linking to our website, blog and YouTube account, which are perfect for further research. These platforms are super dense with information all around teeth straightening.
#3 More of a listener?
If you prefer having someone to talk to when it comes to new tech, we've got you covered, too. The Smartech staff are well informed on all the products on display, including our SmileBox™ impression kit. They'll be more than happy to walk you through the entire process of getting your teeth straightened at home. We do make sure to keep them up to date with training and info on the process so they can pass it on to you.
#4 Become a SmileBox™ owner: get your teeth straightening kit in store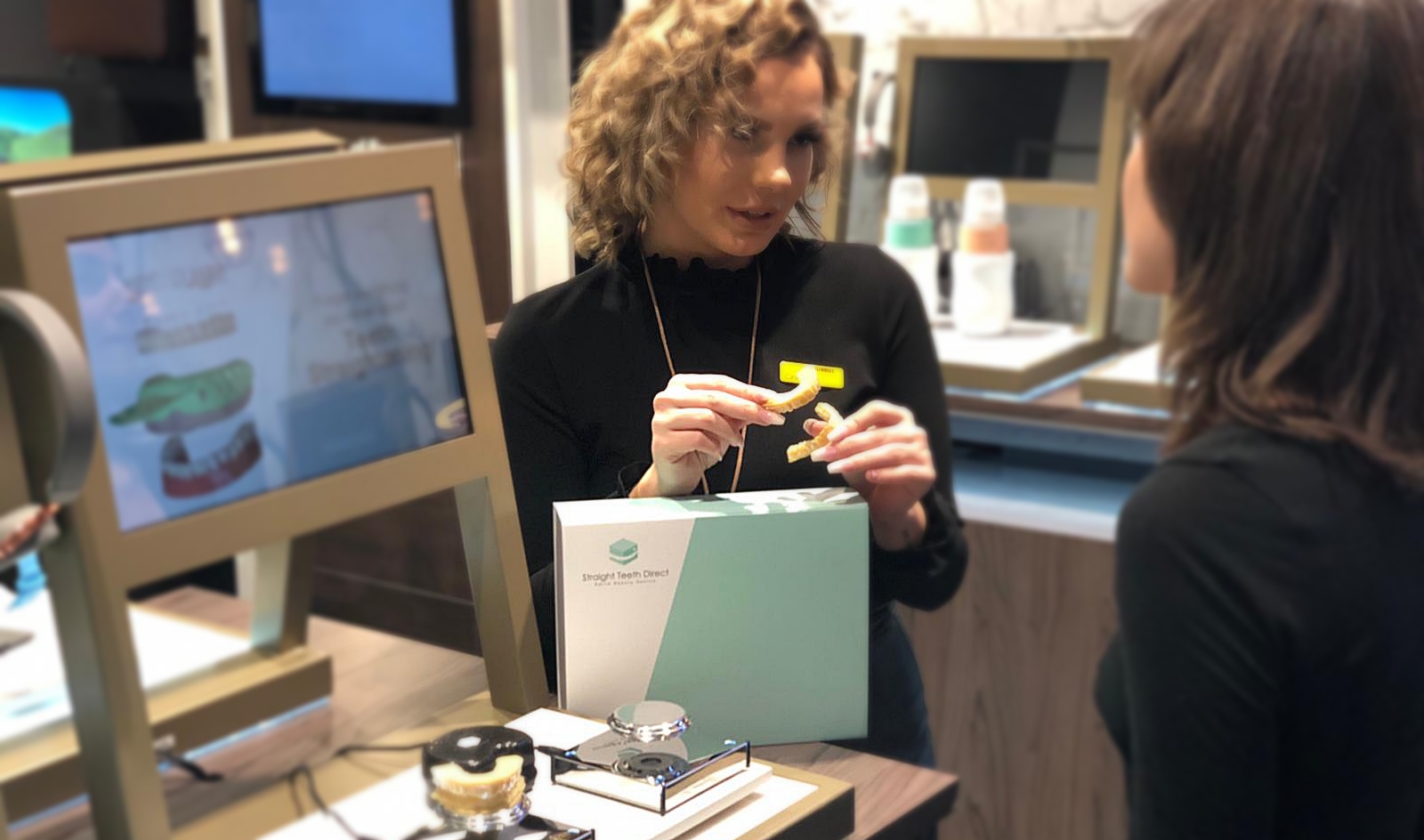 The impression kits are waiting for you! You asked for it and we listened: you'll now be able to pick up your SmileBox™ teeth straightening kit in store once your e-consultation has been approved by one of our dentists. We pride ourselves on fast shipping, but nothing quite compares to the immediate satisfaction of treating yourself in-store.
Haven't completed the e-consultation yet? Not to worry, you can get your SmileBox™ teeth straightening kit in store anyway and wait for your professional evaluation (generally available within 24 hours) before making your impressions. Although most cases submitted are suitable, if you do happen to be part of those that are not, there's no need to fret: just return the unopened SmileBox™ for a full refund.
#5 Now at a Smartech store near you…
Ready to come find us? Straight Teeth Direct™ is now available at Smartech in:
> London – at Selfridges, Lower Ground Floor
> Zurich – at Jemoli, Ground Floor
> Paris – at Printemps, Printemps Homme Ground Floor
> Berlin – at KaDeWe, 4th Floor in Multimedia 
> Amsterdam – at De Bijenkorf, 1st Floor
> Copenhagen – at Magasin du Nord, Ground Floor
How's that for exciting news? We can't wait to see you in store and send our SmileBoxes to happy new homes all across Europe.
Can't make it to your nearest Smartech store? Not to worry! You'll always be able to order your SmileBox™ online and through the app 😉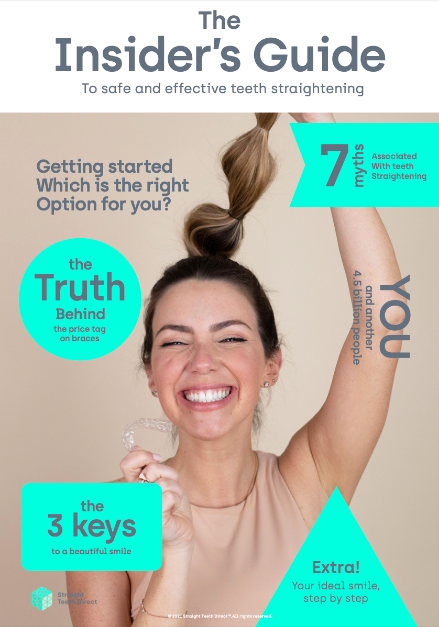 Still thinking about it?
Fill in your email to receive
your free guide!